Hamilton Out of Excuses Not to Put People First
Even car-dominated cities can change rapidly if they make a deliberate sequence of decisions to become more attractive, more efficient, less car-dependent places.
By Nicholas Kevlahan
Published May 01, 2015
A feature published this week by The Guardian is by far the most comprehensive article about the decline of cars in the city that I've read. The key message is that cities can change rapidly. Cities that used to be car-dominated are making a deliberate sequence of decisions to become more attractive, more efficient, less car-dependent places.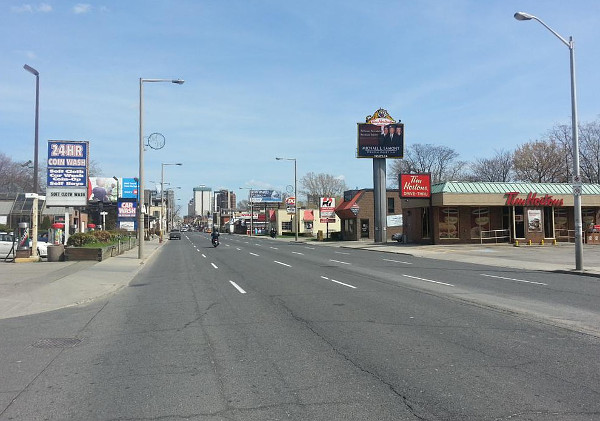 Main Street West, Gateway to Downtown Hamilton (RTH file photo)
This is true of very large, dense cities like London, in which traffic levels have dropped by 30 percent in the centre over the past decade through a combination of congestion pricing and strategic re-deployment of scarce roadway to bus lanes, bike lanes and public space.
But it's also true of smaller cities like Lyon, which has undertaken a dramatic shift in how it treats its streets and public places. Lyon pioneered bike sharing a decade ago and has continued to innovate aggressively to reduce driving and raise quality of life.
The number of cars entering the city has fallen by 20 percent over the past decade, without even a congestion-charging scheme ([Lyon Councillor Gilles] Vesco says it would impose a disproportionate burden on the less well-off, who tend to drive higher-polluting vehicles). And even though Lyon's population is expected to rise by more than 10 percent over the next decade, he is targeting a further 20 percent drop in car use. The car parks that used to run alongside the banks of Lyon's two rivers have already been removed, and human parks opened in their place. Vesco says someone returning to Lyon for the first time in a decade would barely recognise the city.
It's even true of mid-sized industrial cities like Birmingham, the Detroit of the UK, which is also starting to put people first.
Birmingham ... has been following the experience of Lyon and other European cities closely, and is now embarking on its own 20-year plan called Birmingham Connected, to reduce dependence on cars. For a city so associated in the public mind with car manufacturing, this is quite a step.
Just to illustrate how much of a car city Birmingham is, it is not just the UK centre for car manufacturing, it is also home to the original spaghetti junction.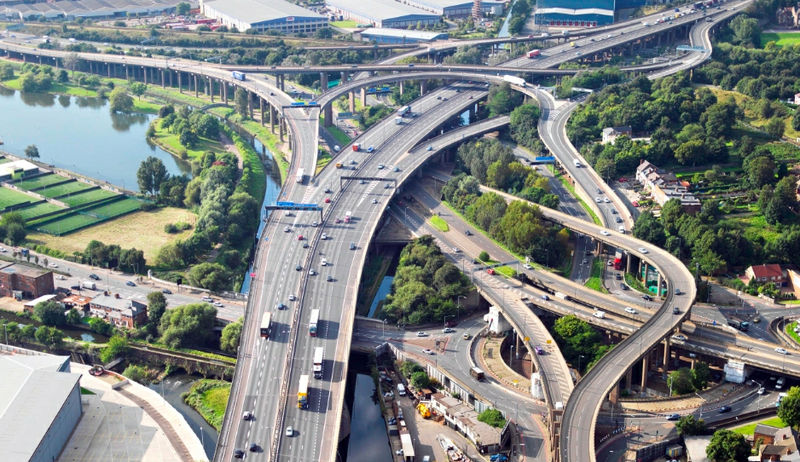 Gravelly Hill Spaghetti Junction, Birmingham (Image Credit: Wikipedia)
Unfortunately, Hamilton's leaders just don't see the writing on the wall and are still designing Hamilton like the car will be king for the foreseeable future. And they are resisting with all their might the pressure to take space from cars and give it to people.
Didn't we have a Downtown Master Plan that came out about 13 years ago called "Putting People First"? That sounded vaguely innovative back then, but after more than a decade of doing almost nothing, we're barely keeping up with the back of the pack internationally.
But if even Birmingham is starting to put people first, perhaps Hamilton can too. It really shows that the usual Hamilton objection that "Europe is different" or "we can't make changes because most people need cars" are not valid.
Once you stop prioritizing space and resources for cars, and make it easier and more convenient for people to choose walking, cycling and transit, cities do change and people do change their behaviour, often very quickly (as in the case of Lyon).
Post a Comment
You must be logged in to comment.