Conservation Conundrum
Will we lose Hamilton's Conservation Authority at a time when we need it the most to get through this climate crisis?
By Paul Weinberg
Published December 04, 2020
This article has been updated.
Sergio Manchia was holding court on his pet development project at a city planning committee meeting on Sept 4, 2018. He seemed relieved. "I want to thank [city planning staff]. This has been a long haul", he told the audience in Hamilton's City Hall chamber.
The proposed new student residence and commercial project at 925 Main Street West and 150 Longwood Road South for Columbia International College, a private board preparatory school for international students, was receiving one last public airing before going for the certain rubber-stamp at Hamilton City Council. "This is a wow; this is transformational," he enthused.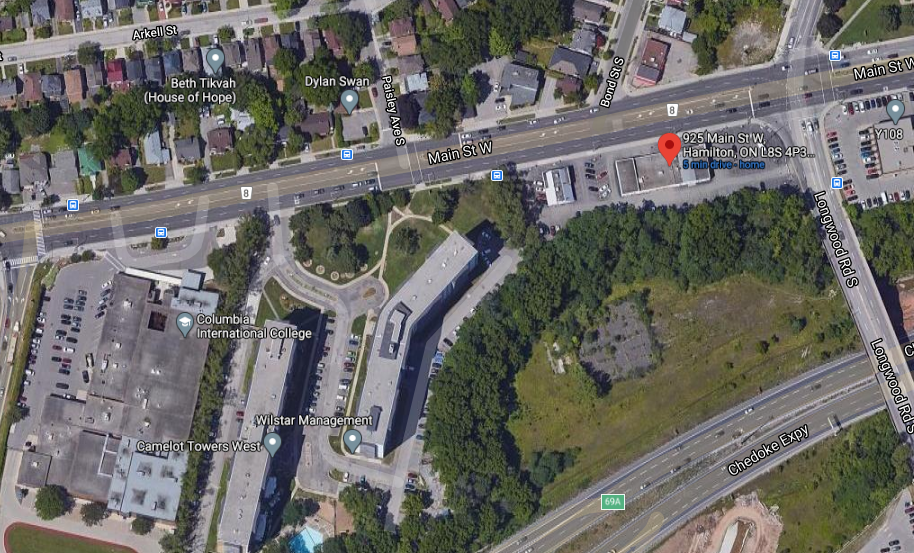 925 Main Street West and 150 Longwood Road South (Image Credit: Google Maps)
Manchia is a frequent presence at Hamilton City hall. He wears various hats as an independent professional planner, a developer and a consultant heading Urban Solutions. It was in the latter capacity that he was steering the project on behalf of Columbia International College and the developer Plaza Imports Ltd. through Hamilton's arcane planning process.
In his presentation, he talked about having to duke it out for a year, both procedurally and financially, to counter the opposition of Hamilton Conservation Authority's (HCA) technical staff.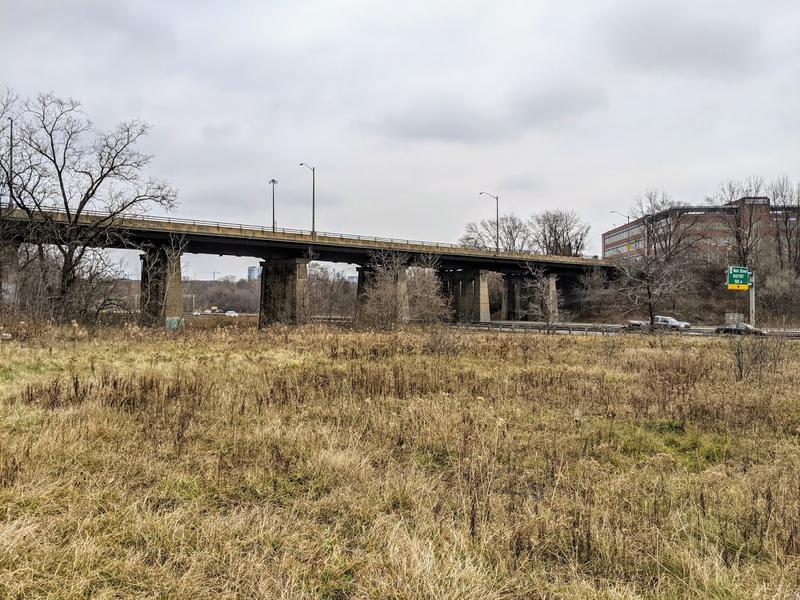 Chedoke Creek Valley behind 925 Main Street West and 150 Longwood Road South with Longwood overpass in background (RTH file photo)
The HCA is the body responsible for the protection and management of watershed lands, trails, parks and resources as well as flood control in greater Hamilton. HCA technical staff had written a scathing report [PDF] that questioned the stability of the proposed complex which would house more than a thousand students in a residence on top of the Chedoke Creek valley slope, which could conceivably in buckle in the future because of a "natural erosion hazard" on the site.
The watershed experts at the HCA also warned that a formal approval for the Columbia International College development by the City Council would set an unfortunate precedent for the Hamilton watershed. "Given land use intensification pressures in the city, HCA staff are also concerned that if the application is approved it may set a precedent and lead to similar proposals for development and infilling of watershed valley systems in the future."
At the city planning committee hearing, Councillors Matthew Green and Aidan Johnson complained about the little time left for public discussion of the planning department report that had just arrived. It contained the latest structural proposal for Columbia International College, which featured additional floors for two residential towers. But that was the view of a tiny minority among the elected politicians there.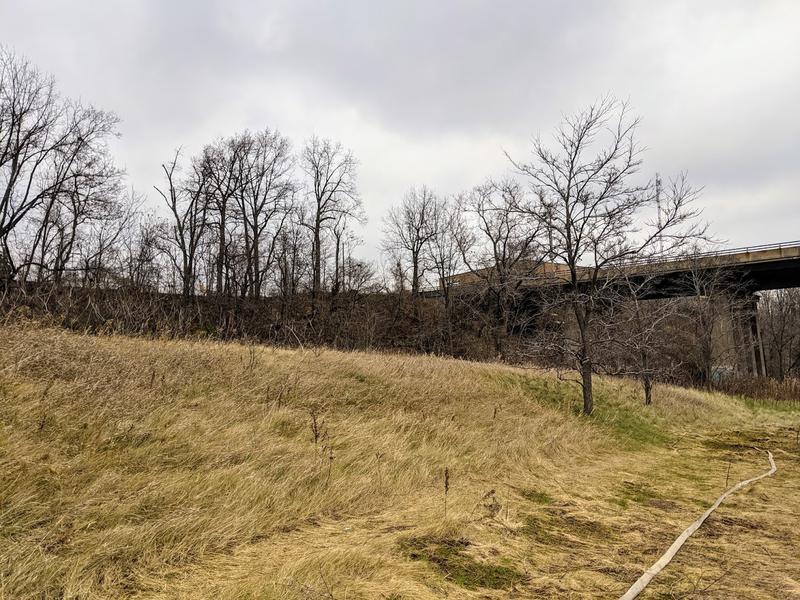 Chedoke Creek Valley Slope (RTH file photo)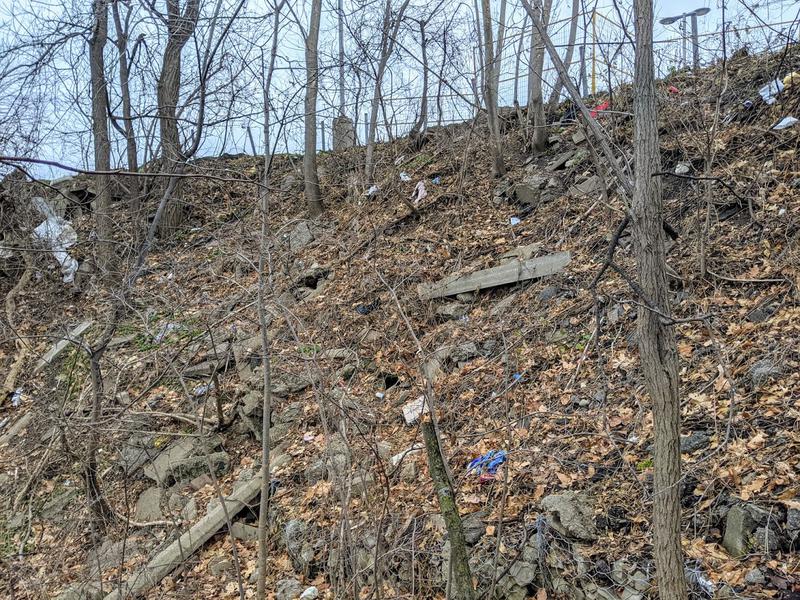 Closeup of slope behind Main and Longwood (RTH file photo)
Problematic Location and Design
The array of critics, which also included the Hamilton Naturalists' Club and Environment Hamilton, had no problem with Columbia International College, the largest private education facility in Canada and centred in Hamilton, requiring more residence space for its growing enrolment. It was the geographical location and the design that was problematic.
What was being proposed for Main and Longwood was a development consisting of two student residence towers (16 and 18 storeys) containing 512 units, plus a four-storey podium between them containing offices, ground floor shops and underground car and bike parking (the latter also accommodating the planned LRT stop at Main and Longwood).
Since the new complex was too big to fit on a lot that was formerly a car dealership at the southwest corner of Main and Longwood, an extra 14 metres were added at the back in the design. To make that extension possible, a portion of the building would be sitting on landfill and a re-engineered valley slope.
The city was quite happy to sell this neglected municipally-owned green space in Chedoke valley for an undisclosed price to make it work. At the city planning committee, however, Councillor Brenda Johnson, another opponent and former employee of Environment Hamilton, argued that the foundational weakness underlying a new Columbia International College complex will last five to ten years. "The building will be on the slope. Infill is like Jello because it takes a long time to set up."
At the September city planning committee, Manchia had all of his procedural ducks in a row. Notwithstanding the opposition of the HCA technical staff, the HCA board of directors (comprising both City Councillors and citizen appointees) voted unanimously for the project with a series of requirements, including a "Save Harmless Agreement" between the developer and the HCA to avoid lawsuits in the event of a failure or mishap.
"What that failure could look like, who knows," said Scott Peck, HCA deputy chief administrative officer and director of watershed planning and engineering, in an interview with me later. "It could be that a portion of the building fails, or a slope fails. Something that causes the owner of the property a monetary loss in the future sometime. They could always come back and say 'sue the authority, for whatever losses they have.' That [save harmless] agreement is really the authority's attempt to kind of say 'we told you not to build there, you were aware of it.'"
It now almost seems that Manchia can snap his fingers and make development happen in the city, even in the Hamilton watershed. One observer noted that he is personally acquainted with how the HCA functions, having served on its board of directors at one point before he was forced to resign over a conflict in interest matter in 2009 (Eric McGuinness, "Rebuked planner quits conservation authority; Professional body criticizes developer for too many roles", The Hamilton Spectator, March 12, 2009, p. A04).
Yet, here we are at the end of 2020 and there are no shovels in the ground at Main and Longwood. What is happening to the project? I am told by another planner that it still faces site-specific planning and the approval of a building permit before construction can begin.
Manchia did not respond when I contacted Urban Solutions to ask if the school is still planning to proceed with the project during the COVID-19 pandemic. I also tried without success to get a comment from the office of Columbia International College.
Rescued from Local Democracy
Impatient developers no longer need to worry. The Ontario Progressive Conservative Government of Doug Ford has come to the rescue for those seeking to fast-track their development proposals in face of the cumbersome elements of local democracy.
First, they arrived in the form of a clutch of ministerial zoning orders coming out of Queen's Park giving the provincial Minister of Municipal Affairs and Housing the right to bypass local municipal planners and local elected politicians and give immediate permission for a project. One intervention that has recently received media attention involves a proposed development on the headwaters of the Carruthers Creek in Durham Region.
The second piece of this is Schedule 6 of Bill 229, the proposed "Protect, Support and Recover from COVID-19 Act", which threatens to narrow the scope of provincial conservation authorities, established after World War II through legislation by an earlier Ontario Conservative government of a more-Red Tory orientation. The catalyst was the damage to property and loss of life caused after Hurricane Hazel tore through the Humber river valley in Toronto in 1954.
These authorities have provided an innovative approach to manage and protect watershed resources, as well as acquire natural lands for conservation and recreation purposes.
Don Mclean of Citizens at City Hall (CATCH) is concerned that HCA will morph under Bill 229 into "a subcommittee" of Hamilton City Council and will no longer function as an arms-length third party agency able to apply science to protect and manage our sensitive watershed.
Currently, the board of directors of the HCA comprises five citizen appointees, five local elected municipal councillors and one additional citizen appointee to represent Puslinch Township. The directors are supposed to act in the best interests of the conservation authority.
These legislative changes will mean there will be no more citizen representation on the board, and the fiduciary responsibility of the city representatives on the conservation authority board of directors will now shift solely over to the municipality.
In a hypothetical situation under Bill 229, if the HCA refuses to give a developer a permit in a sensitive area like a flood plain, a creek embankment, or on a wetland, it can for the first time be appealed by a developer or another type of landowner to the Local Planning Appeal Tribunal or the Ontario cabinet.
Politics, Not Science
The concern is that political considerations, not science, will dictate the final decision on a proposed development in a sensitive natural area. According to Conservation Ontario, under the proposed legislation a conservation authority will not be able to participate in an appeal to defend its position. Also, a provincial minister can veto the original order of the conservation authority. For more details the HCA issued a statement opposed to the legislation.
It is with a certain irony that Councillor Lloyd Ferguson, the City Councillor for Ancaster and the present chair of the board of directors at the HCA, has come out swinging against what the province is proposing. "The legislative changes appear to be an excessive intervention in local matters in an area where the province makes little financial contribution," Councillor Ferguson, said in an email to the Premier and his cabinet.
He also mentions how Ontario contributes just 2 percent of HCA annual revenues, compared to the large portion coming from the City of Hamilton and HCA programming. In the same email, Ferguson also discusses how the HCA works in helping to "steer development to appropriate places where it will not harm the environment or create safety risks to people. HCA already issues the vast majority of minor and major permits with efficiency and high service standards."
But it was Councillor Ferguson, along with all of his colleagues on the board of directors at the HCA, who supported the Columbia International College project in face of strong scientific arguments raising safety concerns regarding the proposal from the HCA technical staff.
140 Garner Road East
More recently this fall, Councillor Ferguson is behind a move by the HCA board to amend its conservation policies and allow as a "last resort" option "the removal or reconstruction of a wetland or marsh elsewhere to allow some development projects to go ahead. Apparently, six out of 36 conservation authorities in Ontario have such a policy in place permitting this form of erasure.
Opposing this move is Councillor Brad Clark (another HCA board member) who told the Stoney Creek News that such a policy would call into question the purpose of a conservation authority. "If we become that permissive, that we're willing as a conservation authority to look the other way when it comes to protecting a wetland, I'm not sure we deserve the title."
[This effort by Ferguson and his supporters on the HCA board came in response to a request by Manchia and others to develop a 1.4 million square foot warehouse at 140 Garner Road East to take advantage of increased lucrative economic activity in the airport industrial zone. But before it can happen, the wetland sitting in the middle of a 69-hectare site would have to be relocated.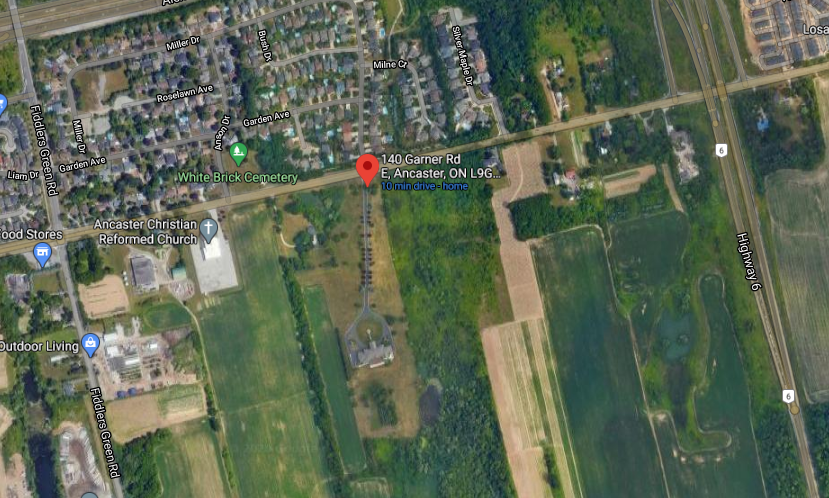 140 Garner Road East (Image Credit: Google Maps)
All of this is quite alarming for James Michael Waddington, the Canada Research Chair in Ecohydrology at McMaster University. He is a big fan of the HCA, which has historically preserved a diversity of wetlands in the Hamilton watershed. He understands the limitations of removing and rebuilding wetlands, having worked on them himself.
It is hard to reproduce a natural wetland that generally contains sufficient ground water to allow for an intersection with the rest of the local watershed, explains Waddington.
"We know that wetlands punch more than their weight, in the areas that they occupy, so they play an important eco-system sort of role. They store a lot of carbon, they are critical for climate regulation, they take carbon dioxide out of the atmosphere. They are really important for quality, removing nutrients and toxic metals from the water.
"And they are really important for regulating storm flows, reducing peak flows, in streams and maintaining base flow, which can cost way, way more money if you were trying to engineer that by building a dam, or reservoir, or some other. The function that the wetlands play is many-fold and they serve that function, because of where they are."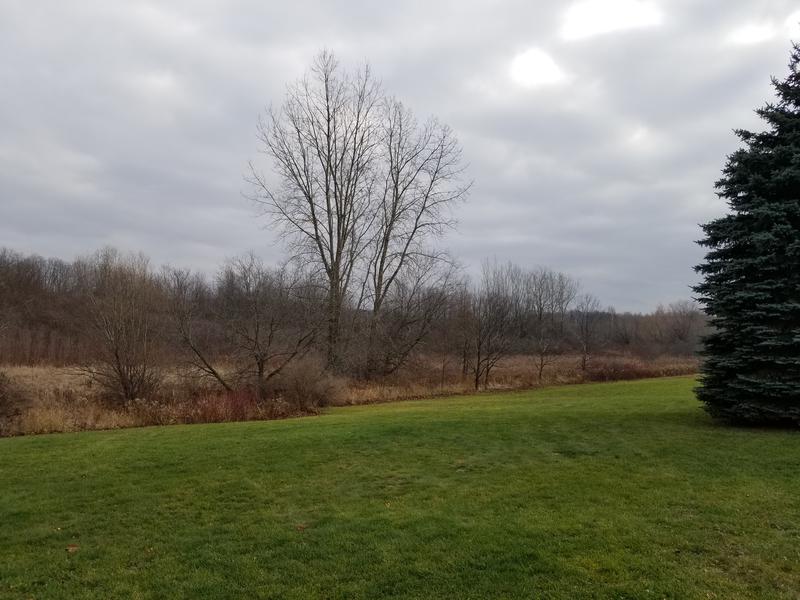 140 Garner Road East (Image Credit: Sean Hurley)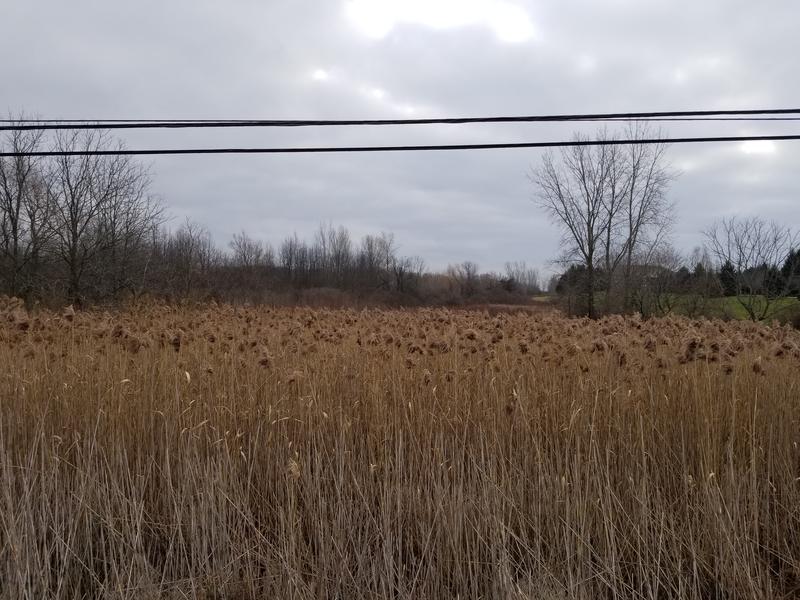 Marshland at 140 Garner Road East (Image Credit: Sean Hurley)
Despite the work of the conservation authorities in Ontario, however, 80 percent of the wetlands in Ontario have been destroyed, says Waddington.
Far Cry from Glory Days
In summary, conservation authorities like the HCA are a bit like one of those degraded wetlands. The proposals of the Ford government are the latest chapter in provincial interference.
From the perspective of Mark Sproule-Jones, a McMaster professor emeritus and environment watcher, "the glory days" for agencies like the HCA happened in the 1970s and 1980s when it had the money to acquire land in places like the Dundas Valley and Cootes Paradise.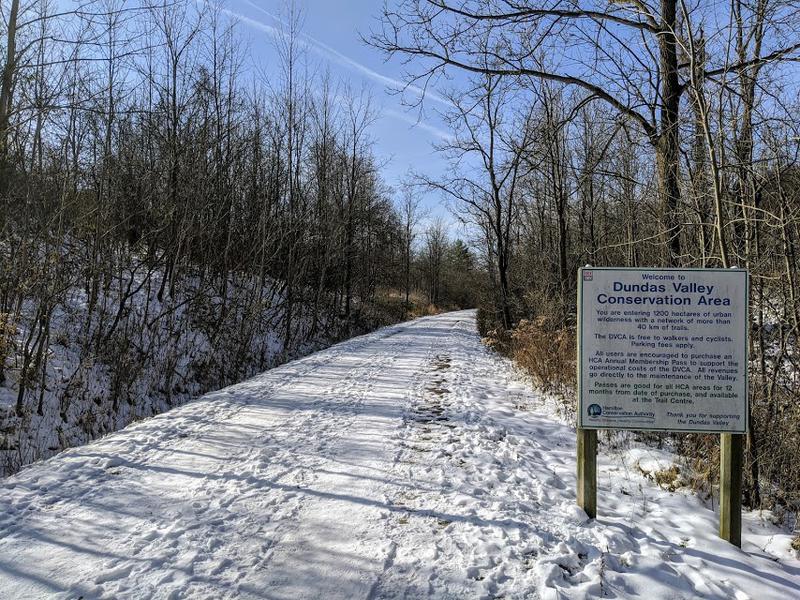 Dundas Valley Conservation Area (RTH file photo)
The HCA is a far cry from the heady days of more activist administrators such as Thomas Beckett and Ben Vanderbrug, both of whom took spirited public stands against proposed highways in their day in the Dundas and Red Hill valleys, respectively. (please note the self-published 2018 autobiography by Thomas Beckett, My Path to the Dundas Valley.)
Even before the new Ontario government legislation is passed, there already exists a conflict of interest issue among the City Councillors sitting on the HCA board of directors. In council, their primary responsibility is to zone and plan for development and they come into contact with developers looking for support.
These same politicians then participate in Conservation Authority board decision-making that sometimes involve the same development proposals (e.g. the Columbia International College proposal) but in a different context involving conservation and watershed protection and management.
The approval or rejection of development projects in or near sensitive natural areas has always been part of the mandate of a conservation authority. But the ability of the municipalities to have a greater influence on their decisions came about when provincial funding was severely reduced under the Ontario government of Mike Harris (1995-2002). This forced conservation authorities to become more dependent on municipalities for their budgets.
It also resulted in conservation authorities expanding their programming as a revenue generator. Colin McCarter, a McMaster postdoctoral researcher in hydrology who works with Waddington in research, asserts that this change "forced [conservation areas] to use alternative programming to fund themselves" and that this "does increase their exposure to the public, but despite this small positive the cuts were overwhelmingly bad" for the organizations.
Now this, too, may be in jeopardy because of the proposed legislative changes. At risk is the future of conservation authorities in our province at a time when the climate crisis looms.
---
Update: the original text of this article inadvertently implied that Colin McCarter saw cuts to conservation area funding as 'not necessarily a bad thing', which is incorrect and does not reflect his views. RTH regrets the error. You can jump to the changed paragraph.
Post a Comment
You must be logged in to comment.