Hamilton Grand Reception Draws a Crowd
By Trey Shaughnessy
Published January 06, 2009
Harry Stinson's latest project, The Hamilton Grand Hotel/Condominium, was officially presented to the public on January 4th at the sales office on John Street.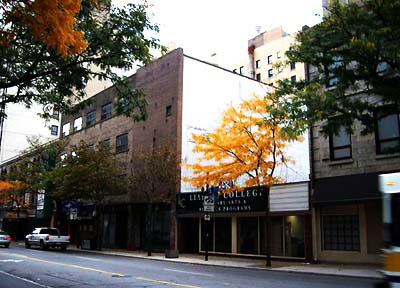 Current Location of Stinson's Proposed Hamilton Grand (Image Credit: Hamilton Grand)
Approximately a hundred guests attended the wine and cheese reception in the former Liaison College training restaurant. The walls showcased floor plans, architectural CAD concept drawings and pictures of the buildings that have formerly occupied the site.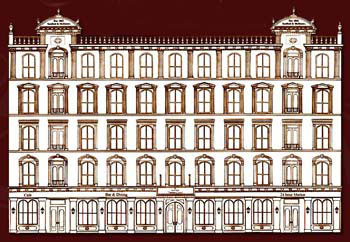 Hamilton Grand, John St. elevation
The Hamilton Grand is an 80 suite boutique-style hotel/condo. It will be built at the Liaison College and Crazy Horse Saloon buildings that occupy the stretch of John between London Tap House and the Royal Connaught.
A new six-floor building will architecturally represent the original W.E. Sanford (Wholesale Clothing) Manufacturing building, intended to restore the elegance of previous architecture and social functions in Hamilton.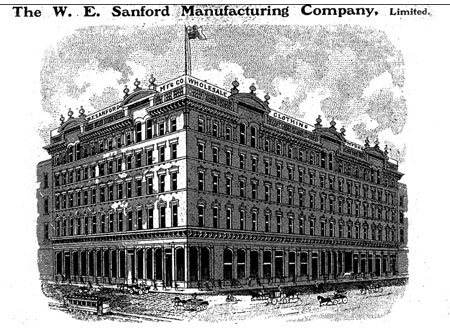 Sanford and McInnes Clothing Manufacturers, ca 1862, John & King Sts
"It is Hamilton's version of the Gladstone Hotel" in Toronto, said Stinson.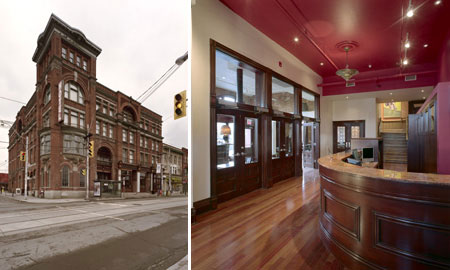 Gladstone Hotel in Toronto (Image Credit: Maher Construction)
All the suites are owned by individual investors, and pay a management fee that covers the rental and maintenance of the suites and amenities. Features of the Hamilton Grand include a restaurant, lounge, newsstand and food market. Investors share all the revenue of the amenities and rentals.
The top floor will contain the penthouses for functions or special guests, complete with fitness centre, ballroom and rooftop terrace.
Stinson has Larry Di Ianni, former mayor of Hamilton, and Gary Bateman, the numbers guy, working on his team.
"It's a good business deal with good partners," said an enthusiastic Di Ianni. "Hamilton is bouncing back."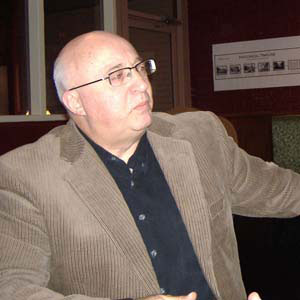 Larry Di Ianni, business partner
Bateman's role is a little more evident; he's the dollars-and-sense behind Stinson's latest project. Bateman had worked with Stinson on the One King West hotel/condominium – a business model that closely resembles the Hamilton Grand's.
Bateman has worked out numbers that will make your head spin, but if you're interested he can prove it. "Real Estate is a pension plan," said Bateman. "It's going to make money."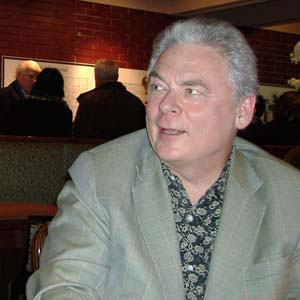 Gary Bateman, financial advisor
Prices start at $199,999, and Marsales Real Estate will handle the selling of the suites. Judy Marsales of Marsales Real Estate is confident the market is ready for the Hamilton Grand.
Her instinct from years of selling Hamilton real estate tells her that there is "a core of people that want urban living but not the maintenance. We are social animals, and want convenience," referring to the option of also living in the Hamilton Grand versus having it rented out as a hotel suite.
Jenny Pearce, the Sales Rep from Marsales, also believes that the demographics are good and that downtown Hamilton is a solid investment.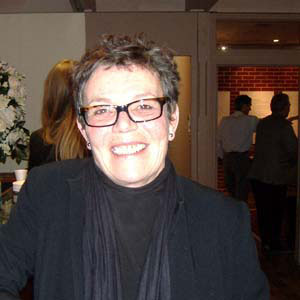 Jenny Pearce, sales rep
Another premise of the project is that the lobby and lounge will be "the place to be seen," the place to "close the deal," a place that will function socially in the way that the Royal Connaught lobby and lounge once did.
Stinson says the response has been very good. He intends to pre-sell 70 percent of the units before construction begins. Once construction has started it should be completed in 18 months.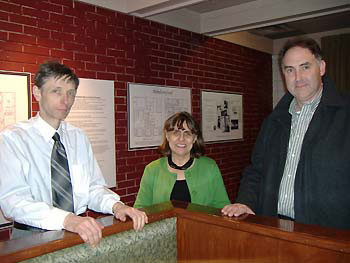 (L to R) Harry Stinson, Judy Marsales, and Rick Nizielski
Stinson doesn't see this project as a tough sell, even during an economic recession; he said many fine buildings have been built in tough economic times, because the materials and labour are cheaper.
This will be an elegant development for downtown. I like the fact that there is a food market, lounge and restaurant open to the public. I also like that it isn't just a hotel for out-of-town guests, but a destination place for Hamilton.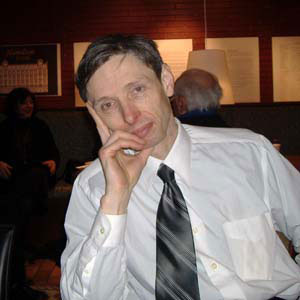 Harry Stinson presenting his plan for the Hamilton Grand
From evening functions on the rooftop to morning coffees in the lounge, I'll be able to enjoy this building like a guest in my own city.
For more information visit www.hamiltongrand.ca.
Post a Comment
You must be logged in to comment.