Engagement Announcement: Hamilton Citizens Accept Proposal from Sassy Stairs
Please share your ideas for what Wentworth Stairs needs to serve Hamiltonians even better.
By Wentworth Stairs, Esq.
Published November 09, 2015
I am the Wentworth Stairs. I run from the intersection of Wentworth and Charlton at the border of Ward 2 and 3 up the Escarpment across the Sherman Access and up to Mountain Park Avenue and Upper Wentworth in Ward 7.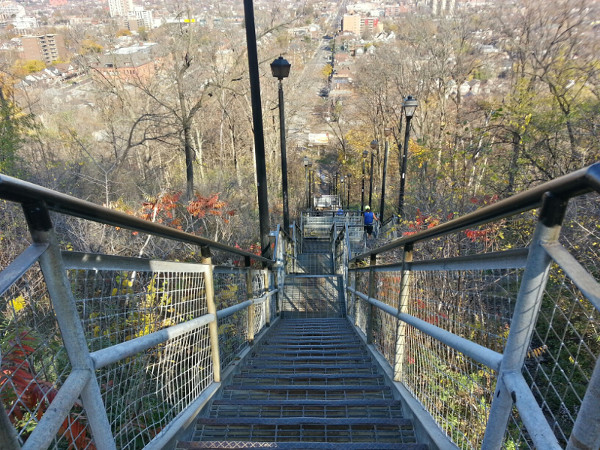 Wentworth Stairs, looking down from Sherman Access (RTH file photo)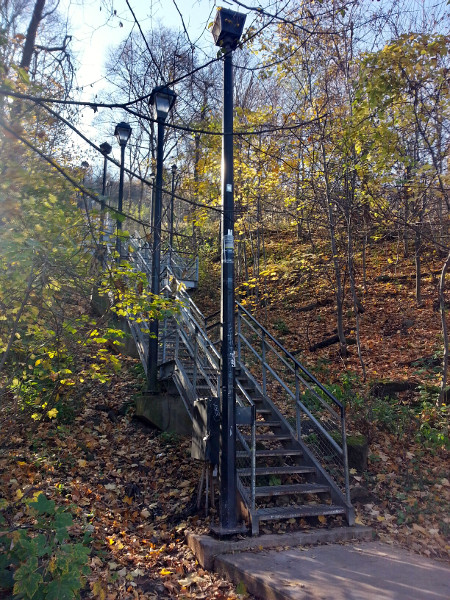 Wentworth Stairs from bottom, Autumn 2015 (RTH file photo)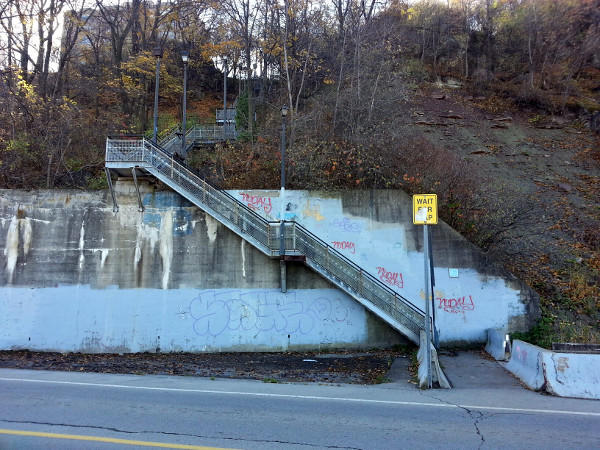 Looking across Sherman Access to upper section (RTH file photo)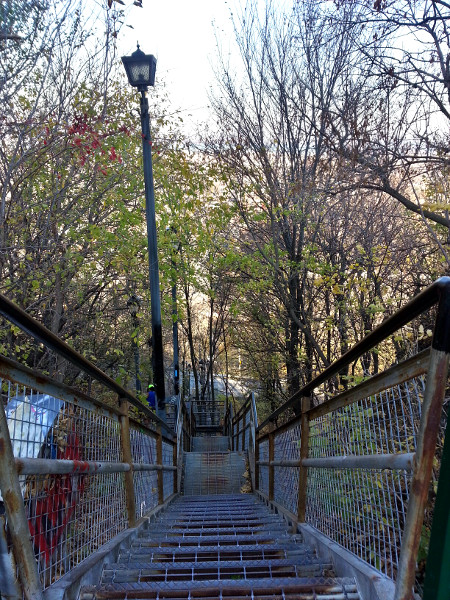 Looking down from Mountain Park Avenue (RTH file photo)
On November 5, I was contacted by @__Ronin and encouraged to engage my users on initiatives to improve Wentworth Stairs. The feedback would be provided to Ward 2 Councillor Jason Farr.
So the first thing I did was publish the following tweet:
From there, I listened to you, Hamilton, and this is what you had to say:
There were a lot of responses, but this ain't no picture book. I received feedback about: exercise equipment, a safe crossing at Sherman Access, regular maintenance, bicycle gutters and water fountains.
I even received feedback from local property management company Yoke Group Inc:
The thing is, I'm already doing my thing. I'm there for you, day in and day out, rain or sunshine, when the going gets toughand when the tough get going, up and down the stairs, 365 days a year.
Short Survey
What I need from you, Hamilton, is to vote. Fill in this short survey, generously created by the folks at Raise the Hammer, and share it with your friends.
I trust the good people at Raise the Hammer will be more than happy to share this information with Councillor Farr and Ward 3 Councillor Matthew Green to get this party started.
My sole goal in life is to be there for you, and if the good citizens of Hamilton, Ontario want to contribute to making me the best when it comes to the Hamilton Stairs beauty contest, consider me game!
Before I sign off, I want to give a shout-out to Kenny (https://twitter.com/KenilworthStair), Chucky (https://twitter.com/Chedoke_Stairs), Jimmy (https://twitter.com/JamesStStairs) and all the other Hamilton stairs out there. Without your fiery retorts, Hamilton Twitter would not be nearly so much fun. (P.S. Kenny, call me!)
Yours truly,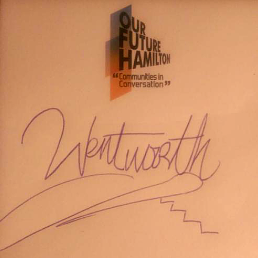 Wentworth Stairs, Esq.
Post a Comment
You must be logged in to comment.