Revitalizing Elmwood Village in Buffalo Continues to Lead the Way
Hamilton Council continues to shun investment along King, Main and Cannon Streets, and then complain that they don't contribute enough to the tax base.
By Jason Leach
Published July 17, 2013
I was in Buffalo again recently, spending money in a different city. I saw this proposal for an infill project in the already-booming Elmwood Village:
The three-storey mixed-use building in the core of the 700 Elmwood block will greatly enhance the urban character and vitality of the block. The building meets the sidewalk and storefronts wrapping around the building will provide ample window shopping and eye contact between store owner and shoppers on the street. The parking is tucked away under the building and accessible from the alley in the rear. The curb cuts are eliminated guaranteeing a contiguous pedestrian environment where safe congregation can take place. The tenants of the upper floor apartments will support and enhance the commercial activities in the Village and the project will contribute to a substantial increase to the City's tax base.
Note the praise for increasing the tax base.
It's too bad so many of Hamilton's City Councillors prefer to shun private investment along King, Main and Cannon by leaving them as empty freeways - and then complain that downtown and the lower city don't contribute enough to the city's tax base.
Lane Capacity
It should be noted that the daily traffic on Elmwood Avenue ranges from 15,000-23,000 cars per day, or 7,000-11,500 cars per lane.
I've never seen a traffic jam or slowdown in my years of coming here to visit.
Those daily traffic numbers fall in line with most of King, Main and Cannon from the 403 and points east:
Cannon east of Sherman: 10,800 (2,700 per lane)
Cannon west of Sherman: 9,100 (2,275 per lane)
Cannon west of Mary: 16,700 (4,175 per lane)
King east of Wentworth: 16,400 (4,100 per lane)
King east of Catharine: 14,400 (7,200 per lane)
King west of Bay: 24,900 (6,225 per lane)
Main east of Wellington: 21,100 (4,220 per lane)
Main east of Kenilworth: 16,400 (5,075 per lane)
Main east of Bay: 28,400 ( 5,680 per lane)
These streets should be re-allocated to aim for 7-9,000 cars per lane, not 2-5,000. The only place where traffic comes close to normal urban volumes - not gridlock, just normal traffic - is on King east of Catharine, where it goes down to two lanes that are still free-flowing most of the day and are never "gridlocked".
We just missed a great opportunity to make King Street East more people-friendly without costing anything other than the paint we ended up using to re-establish the huge excess capacity on that street.
And we wonder why King Street is not more successful for local businesses. They've been sounding the alarm on our neighourhood-destroying highways since the 1950s, but Council refuses to listen.
Elmwood Walking Tour
Enjoy a walking photo tour of a wonderful neighbourhood in downtown Buffalo filled with character, complete streets, parks and booming street business.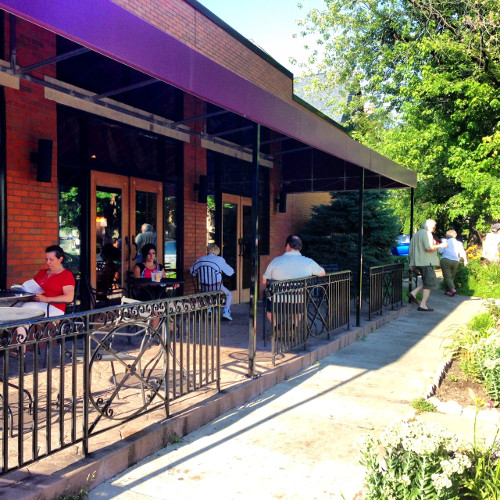 Spot Coffee side street patio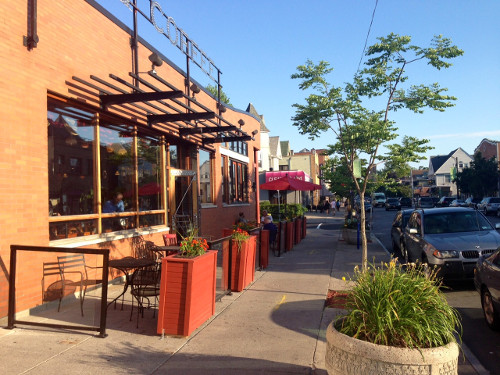 Spot Coffee front patio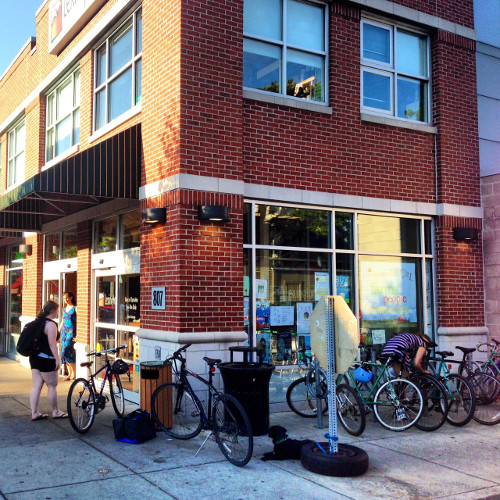 Bike parking at the Lexington Food Co-Op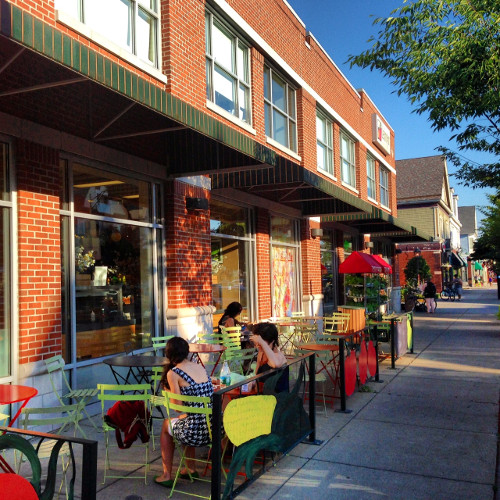 Patio at Lexington food Co-Op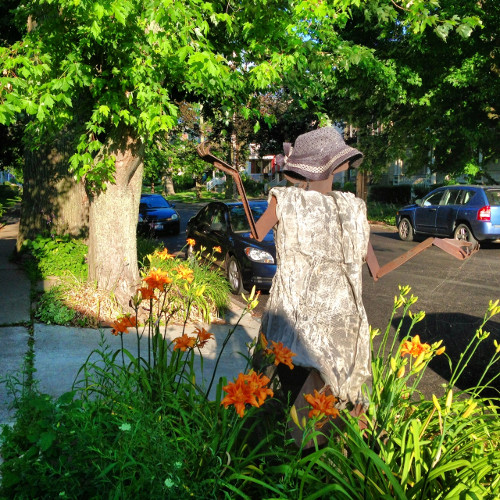 Street Art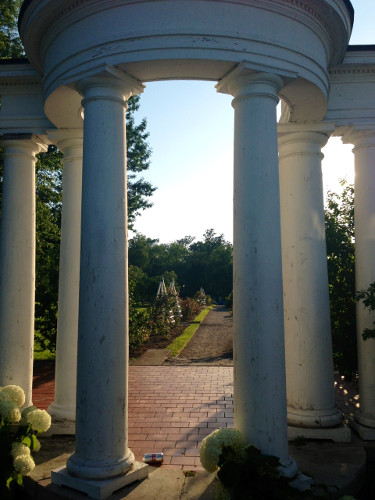 Delaware Park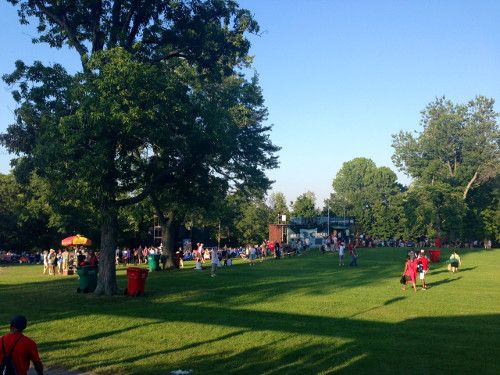 Thousands streaming to Delaware Park for Shakespeare in the park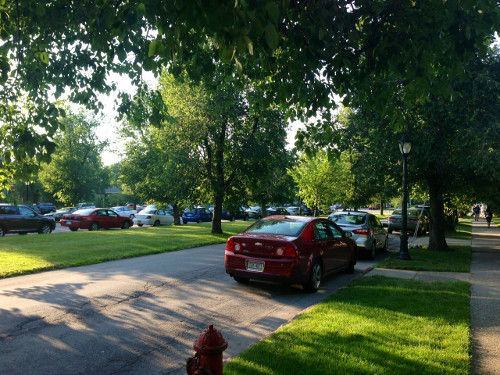 Curb parking on literally every street, including for park theatre-goers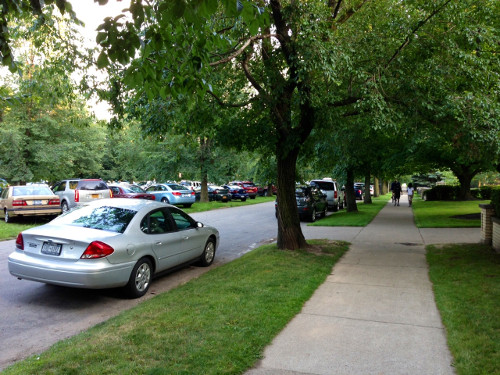 Typical boulevard sidewalk design with 24-7 parking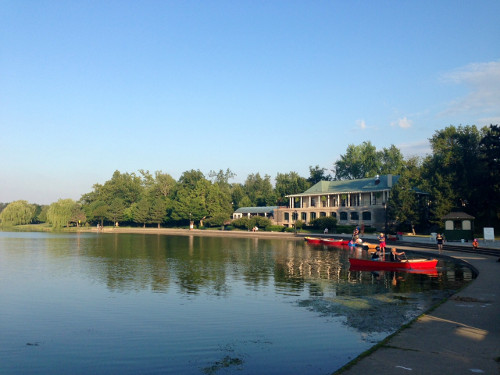 Boating in Delaware Park

Delaware park boats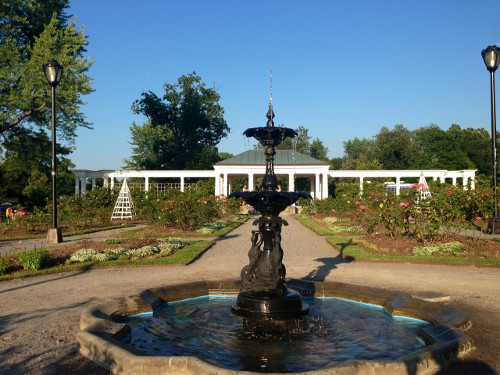 Delaware Park rose garden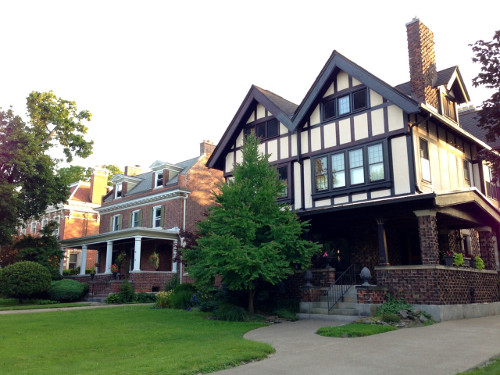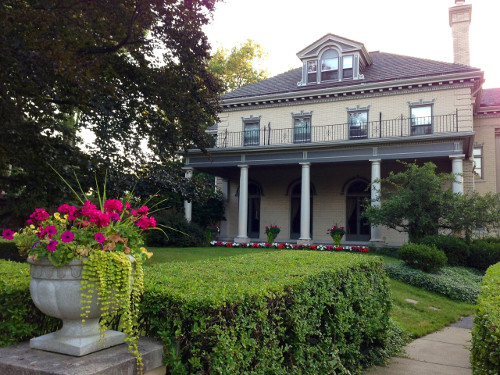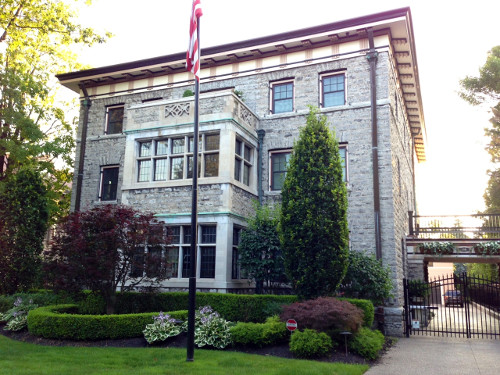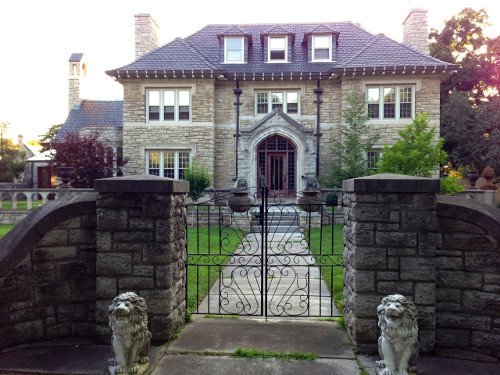 Delaware Park homes
Post a Comment
You must be logged in to comment.