'Gridlock' on King Street East
By Ryan McGreal
Published July 03, 2013
King Street East is down to two lanes between Ashley Street and Emerald Street, which means total traffic chaos for motorists.
Um, not exactly. Laura Farr sent in this photograph she took at 10:45 AM today, facing east on King between Steven Street and Ashley: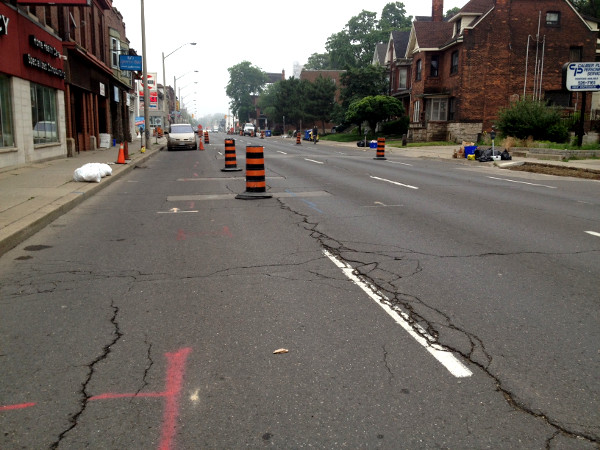 King Street East, facing east between Steven and Ashley (Image Credit: Laura Farr)
In a refrain that should be getting tiresome by now, we have significant excess lane capacity in the lower city. We do not need four- and five- lane one-way thoroughfares cutting through urban neighbourhoods and destroying local vitality.
The traffic volume data is clear, and anecdotes from all over the lower city support the same conclusion.
When will our city leaders stop using traffic volumes as an excuse to continue sacrificing the lower city for the most marginal gains in mere expediency for through traffic?
Post a Comment
You must be logged in to comment.