Repaint King Street With Protected Bike Lanes
White paint is as low-cost a bike-friendly street as you'll ever find, and we can do it right now on King Street.
By Jason Leach
Published July 11, 2013
King Street is being repainted from the Delta to Wellington Street right now.
While the road is bare and new paint still needs to be laid down, this would be a great chance to maintain the two travel lanes that have been functioning quite well the past few weeks and do something more useful with the excess lane capacity.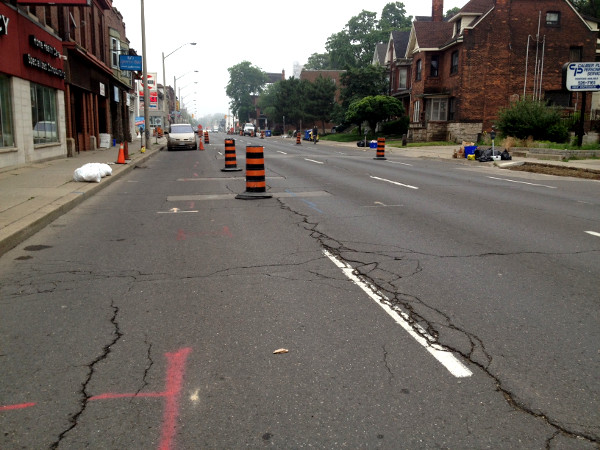 King Street East, facing east between Steven and Ashley (Image Credit: Laura Farr)
We could repaint the street similar to this: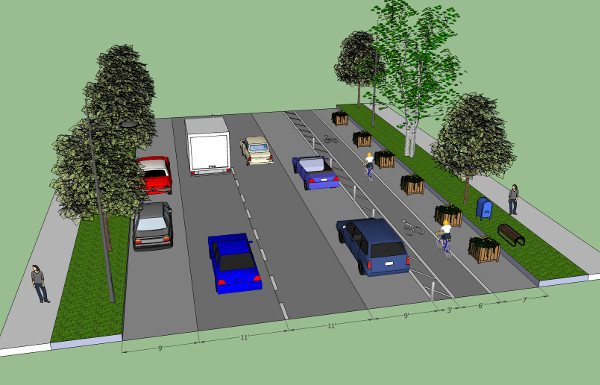 Rendering of a street redesigned to include protected bike lanes (Image Credit: Streets.MN)
Six foot curbside parking, two ten-foot travel lanes, six foot curbside parking, three-foot painted buffer, and a five-foot one-way bike lane will fit perfectly on the 40-foot road allowance from the Delta to Wellington.
This maintains parking on both sides and two travel lanes, and adds a complete street with a physically protected bike lane and 24-7 parking.
Here are some more renderings, courtesy of Streetsblog: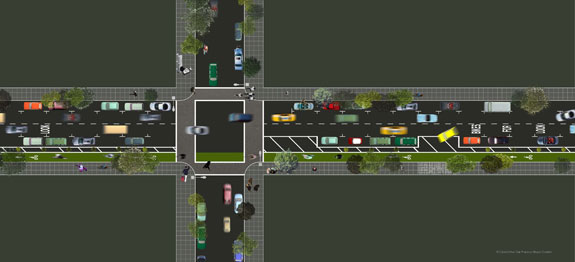 Overhead view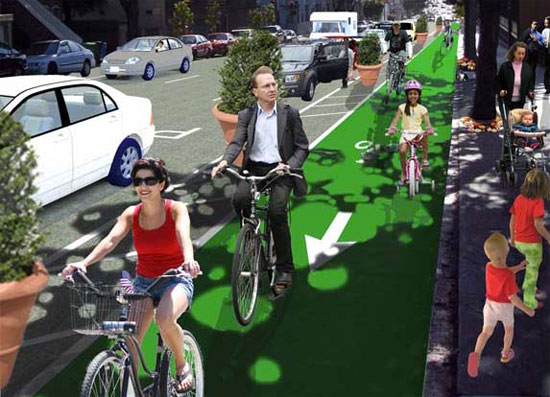 At street level
The following before-and-after photos of Prospect Park, Brooklyn will give you a rough idea of what this would look like: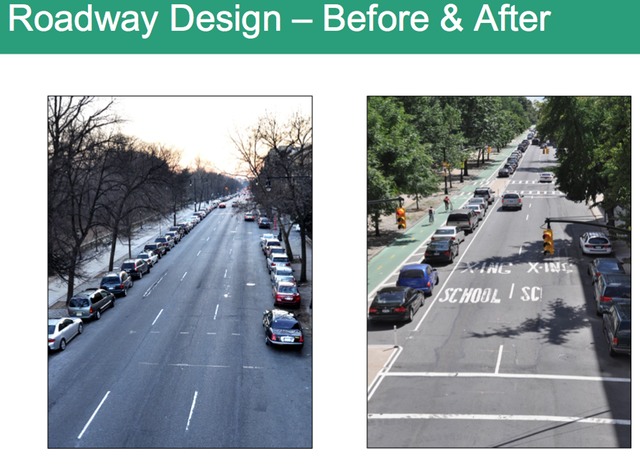 Propect Park roadway design, before and after (Image Credit: Gothamist)
Cities with a heck of a lot more traffic than Hamilton are repurposing traffic lanes for protected bike lanes. Places like New York City and Chicago are fitting bike lanes onto downtown streets a lot more congested than King ever is.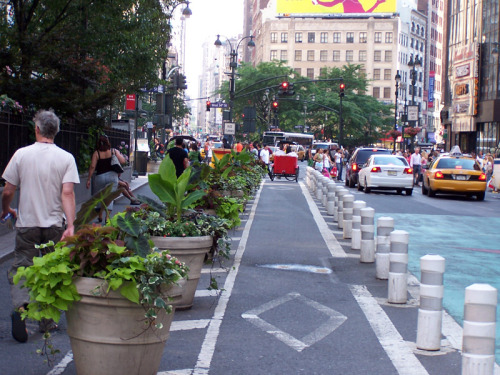 Protected bike lane in New York (Image Credit: Kelsey Cruz)
I remember living in Portland and being highly impressed that their public works and traffic division would be out looking for opportunities to do this very sort of upgrade cheaply when re-painting a street.
They would generally be the ones initiating the plans with neighbours and letting everyone know that the 1950's design is outdated and not needed now, and they wanted to add safety and complete streets as much as possible.
Imagine our public works taking this same approach instead of just repainting four freeway lanes we no longer need from the Industrial heyday of 65 years ago. King Street has low traffic volumes even during rush hour.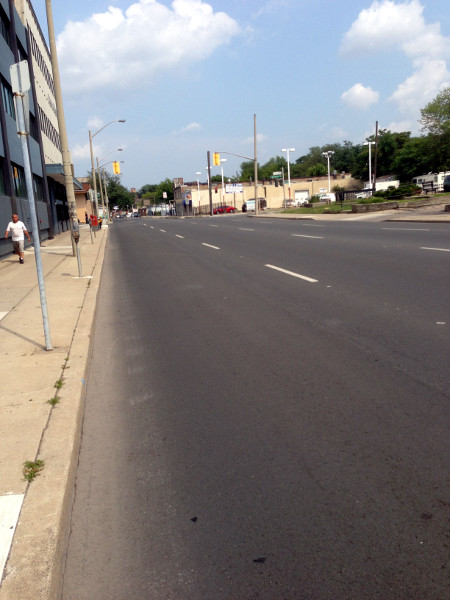 King Street looking east between Sanford and Wentworth during rush hour (Image Credit: Bob Berberick)
White paint is as low-cost a complete street as you'll ever find.
Post a Comment
You must be logged in to comment.