We've Come From Away (Toronto)
By Doreen Nicoll
Published July 25, 2019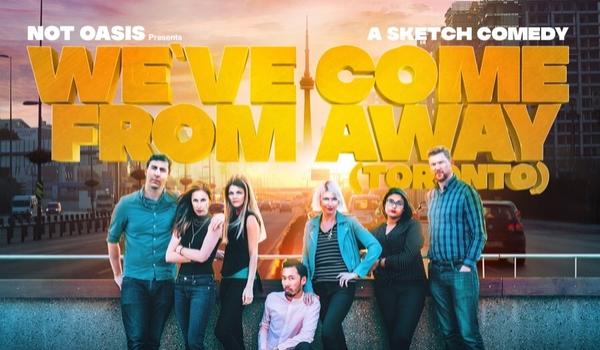 Cast: King Chiu, Katherine Fogler, Jennifer Ashleigh Lloyd, Anne McMaster, Christopher O'Neill, Nico Rice, Shohana Sharmin
Director: Jan Caruana
Stage Manager: Chris Middleton
Show Type: Comedy
Audience: Parental Guidance
Running Time: 60 minutes
URL: [http://hamiltonfringe.ca/shows/weve-come-from-away/]|(http://hamiltonfringe.ca/shows/weve-come-from-away/)
We've Come From Away (Toronto) is a must see at this year's Fringe Festival. The cast are all members of Not Oasis is an award-winning sketch, comedy troupe that formed in 2015 at The Second City training centre. And, that fortuitous meet up has had hilarious consequences.
The fast-paced, non-stop antics of the six comedians covers everything from riding the subway and buying property in Toronto to experiencing new baby syndrome; modern day confessional visits; the impacts of being a woman turning 40; millennials having less sex; and aging parents unable to navigate cell phones.
A strong cast with great material making use of minimalistic sets, few props and sparse costume changes lets the audience focus on the fast-paced, non-stop humour.
Post a Comment
You must be logged in to comment.