Jimmy Hogg: Like a Virgin
By Alison Nicholson
Published July 24, 2019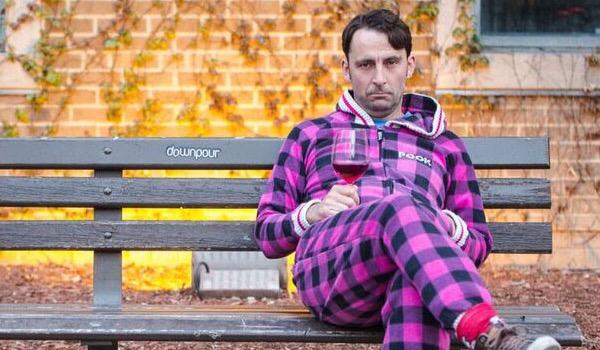 Written By: Jimmy Hogg
Directed By: Chris Wilson
Cast: Jimmy Hogg
Show Type: Comedy
Audience: Parental Guidance
Running Time: 60 minutes
English comedian Jimmy Hogg opened in the Bright Room at the Staircase to a full house anxiously waiting to be entertained, and they got their money's worth. The scene is set, the disco lights and music are cued up to transport us back to a young Jimmy, clad in Adidas track suit and orange trainers. The outfit reminded me of rapper Flava Flav, sans clock. We meet a young Jimmy, dancing his heart out. Literally!
His opening gag is funny, but I won't give it away here. Like a Virgin is a coming of age tale told with great agility, and Hogg has plenty of stamina. This audience was on a ride from the heights to the depths with a young man who felt underdeveloped 'there,' especially in the locker room at school.
The intimate Bright Room stage gets a workout as Hogg utilizes every square inch of it. Never missing an opportunity for a comic turn, the drainpipes became a sound effect after a sudden downpour. After he apologized for a brief diversion in the script, this audience cheered. It was just Luis clapping but the football knowledge and length of the rant was very impressive.
Hogg is a seasoned Fringe performer who warmly reaches into the audience, gaining trust and affection, and the reward is an abundance of laughter. As a Brit, references like Fairy washing up liquid are not well known, it's dish soap. Colloquial terms aside, the language of comedy is universal and Jimmy Hogg delivers.
Post a Comment
You must be logged in to comment.