Fringe 2015 Review: Der Zug
By Paige Louter
Published July 19, 2015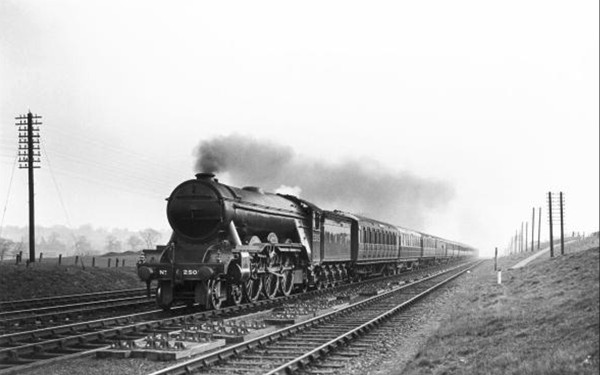 Playwright: Valeri Kay
Director: Alison Nicholson
Cast: Patti Cannon, Valeri Kay, Frank Rocchi, Ciaran Neely
Warnings: Mature Content, Gunshots
Show Type: Drama, Science Fiction
Audience: Mature
Running Time: 20 Minutes
Der Zug is a baffling combination of light comedy and Holocaust tragedy. Two sisters, played by Patti Cannon and Valeri Kay (also the playwright), are on a train in Germany, trading dialogue that doubles as awkward exposition. They tell each other things that real sisters would already know about each other, and not for a moment is their relationship convincing, a particularly deadly shortcoming in a show for which history is so key.
The revelation of a family secret, which at first seems set up to be a central conflict of the plot, elicits no great reaction from either sister. Instead the show takes a rapid turn into an inexplicable time travel scenario.
The horrifying implications of this second part of the show are a jarring departure from the tone of the show's opening. Kay makes a last-minute attempt in her script here to resolve a bit of sisterly tension, perhaps suggesting a connection between what is happening to these women and some previous conflict between them, but she leaves all the big questions unanswered.
The one clever element of this production is the way the soundscape of a train journey is created by a live musician, Ciaran Neely. But it's not enough to elevate the show in any meaningful way, and it actually makes the way the actors ignore the other physical realities of being on a train more obvious.
This is a concept that would be unworkable with any length of time. At least as a Gallery Mini-Series Show, Der Zug was over quickly.
Post a Comment
You must be logged in to comment.