Fringe 2015 Review: Paperweight
By Dawn Cattapan
Published July 18, 2015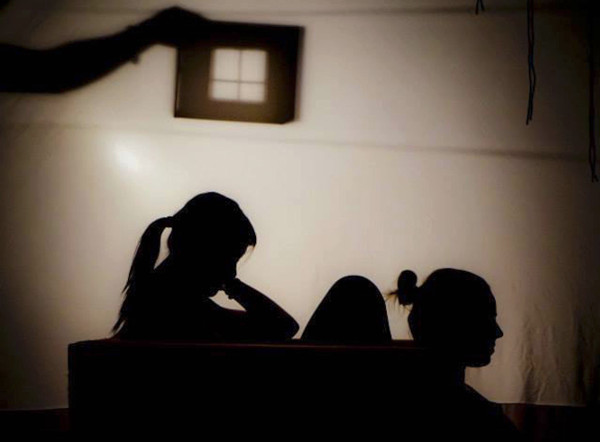 Playwright: Outrun The Mill
Director: Outrun The Mill
Cast: Bessie Cheng, Chelsea Haraburda
Warnings: Mature Content, Strong Language
Show Type: Drama, Physical Theatre
Audience: Mature
Running Time: 40 min
An unopened envelope holds so much promise; it can hold good news or bad news. Paperweight, Bessie Cheng's biographical story, starts with this very premise before drifting into the philosophical, where it takes inspiration from Robert Frost's The Road Not Taken:
"Two roads diverge in a yellow wood/and sorry I could not travel both..."
This concept, and the poem itself are weaved throughout the dialogue in a story about two people at key moments in their life. Bessie, who learns that her father, half a world away, has a new son and is about to be wed to a new bride; and Chelsea, who is torn between familial expectations and personal happiness.
The story itself is relatable, as anyone who has finished a milestone in their education will identify with the crossroads that Bessie and Chelsea discuss and explore at various points in Paperweight.
The strength of Paperweight lies in the additional visual elements that designers Hayley Pace and Ryan Percival have integrated into the production.
Projections, illustrations, silhouette/shadow work and movement bring life to the story in a way the characters are simply unable to, and portray challenging emotions like isolation and frustration in a clear and appealing way.
These elements are particularly well used to convey the unconscious thoughts at dreams of the characters in the night, allowing the audience an intimate view into their thought processes. I eventually found myself looking forward to these too-brief segments, rather than the dialogue that took place between them.
The biographies of Outrun The Mill Theatre Company highlight the young age of the company, making their physical efforts in the performance all the more impressive. This company is full of potential, and it will be exciting to see where this performance, and this company, goes next.
Post a Comment
You must be logged in to comment.