Fringe 2015 Review: The Cockwhisperer ... A Love Story
By Dawn Cattapan
Published July 17, 2015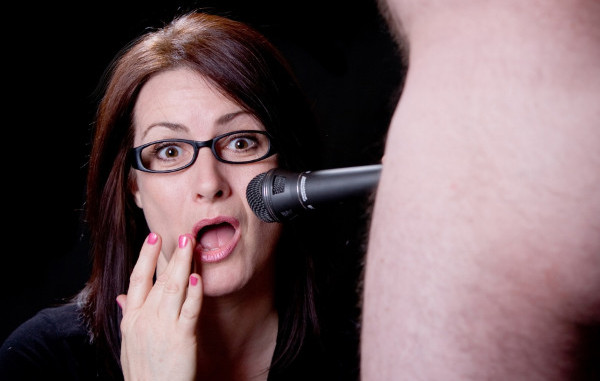 Playwright: Colette Kendall
Director: Colette Kendall
Cast: Colette Kendall
Show Type: Comedy Drama
Audience: Mature
Running Time: 60 minutes
Early on in The Cockwhisperer ... A Love Story, Colette Kendall shares a key lesson from her childhood with the audience; "sexual knowledge and virtue are a slippery slope." This theme carries throughout the hour-long production, as she leads viewers through many of her significant romantic relationships as seen from a sexual perspective, including her first love, first sexually transmitted infection, first marriage, and ultimately, true love.
As promised, The Cockwhisperer is truly a love story.
Colette's strength in the play lies in her ability to weave stories together using not only vivid descriptions, but also her sharp wit as she learns the importance of loving herself as much as she is capable of loving others.
With much of the story taking place as she comes of age, references to the pop culture and education curriculum of 1970s Canada are plentiful (comparisons to John Diefenbaker or The Friendly Giant, anyone?), but are told with the ease and confidence that one would find at a girls' night out.
While the audience at the first production was not large, Colette played this to her advantage, using audience interaction to her advantage and truly engaging the attendees in a meaningful, and unexpected way - at one point, encouraging attendees to chant about their love of cock.
With all this in mind, I suspect the ideal audience for this production are those who are eagerly anticipating the next Sex and the City film - or those who just enjoy a fun girls' night out.
While a number of technical glitches occurred during the first performance, and lighting left Colette in the dark at times, it can be expected that all of these factors will improve throughout the run of the show, leaving this fantastic storyteller to her legion of cock-loving fans.
Post a Comment
You must be logged in to comment.