Lessons on City Building from, er, Mississauga
By Ryan McGreal
Published November 19, 2012
Mississauga's reputation as a whipping-boy for unconstrained sprawl is in many ways deserved, but the city has also taken impressive strides in more recent years to intensify its existing land use, build a coherent downtown core and start functioning more like an actual city rather than an expansion slot for Toronto.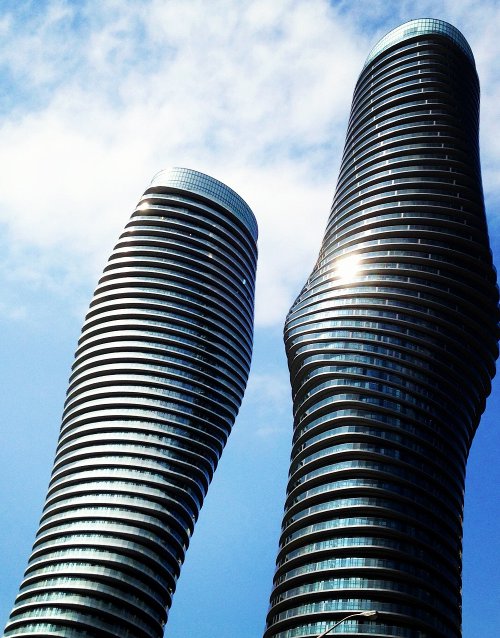 Absolute Towers in Mississauga (RTH file photo)
An article published in last Friday's Globe and Mail shares long-time mayor Hazel McCallion's thoughts on city building.
A downtown Mississauga Casino:
We don't own any land in the city. Therefore, the only way a casino would come before us for consideration would be a landowner that wants to build one.
The Toronto LRT controversy compared to Mississauga's unanimous LRT support:
Councillors decided LRT is the fastest way to get the job done. And underground is three times the cost. So they applied some common sense.
Council decorum:
You don't hear councillors tearing staff apart at a public meeting. Staff are encouraged to give us their professional opinion. All the staff in my office are city staff, not political staff. I don't have anyone trying to protect me from the press.
The whole interview is worth reading for McCallion's crisp distillations of sound policy.
Related:
Post a Comment
You must be logged in to comment.