Aberdeen/Kent Crosswalk Almost Finished
By Ryan McGreal
Published September 04, 2012
I was hoping the new crosswalk at Aberdeen Avenue and Kent Street would be complete in time for school to resume, but despite steady activity over the summer to install curb cuts and mount traffic lights on poles, the crosswalk has not yet been activated.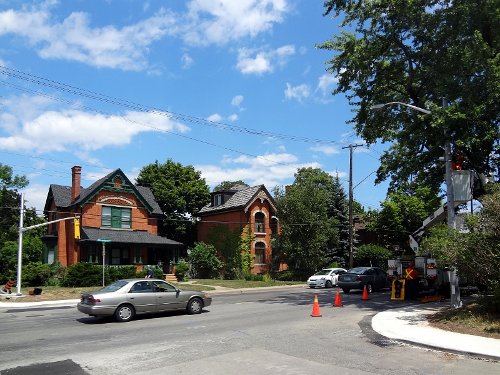 Earlier this summer, city workers installed poles and lights at the corner of Aberdeen and Kent (RTH file photo)
I just received the following update from city staff on the status of the project:
The tasks remaining are to obtain an electrical inspection by the Electrical Safety Authority then once the inspection is passed, an electrical connection from Horizon Utilities. These are not done by City staff so we cannot guarantee a turn on date. I just spoke with the signal foreman and he estimates it could be 2 weeks but possibly less. That is not a commitment, just an estimate.
At least the old sign instructing pedestrians to walk 400 metres out of their way is finally gone: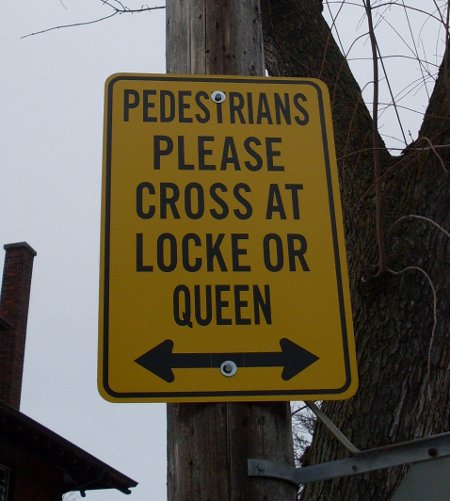 Sign: 'Pedestrians Please Cross at Locke or Queen' (RTH file photo)
Post a Comment
You must be logged in to comment.