Caroline Converted to Two-Way Between Main and King
By Ryan McGreal
Published June 29, 2012
As announced this week, Caroline Street has been converted to two-way traffic between Main and King Streets.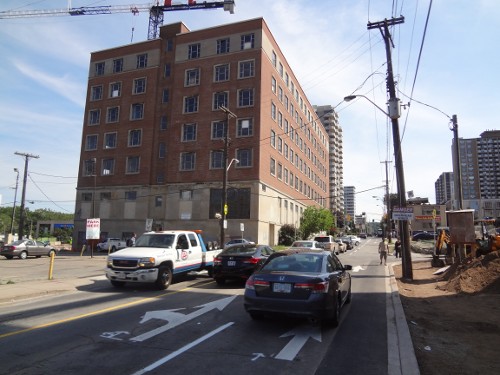 In a pattern common to recent two-way conversions in Hamilton, the street has a slight quality of TWINO about it: two lanes in the original southbound direction and one lane northbound.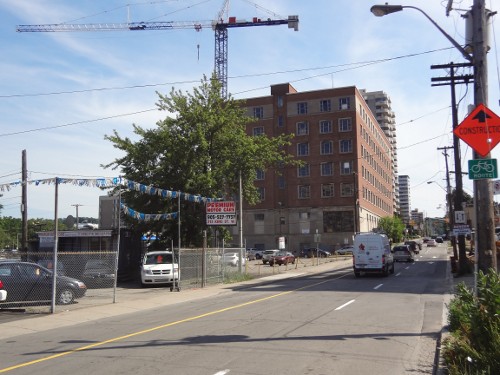 Two-way in name only?
Unlike the York Blvd conversion, however, it is at least feasible for a vehicle to get onto the northbound lane here, as Caroline is already two-way south of Main and it looks like left turns are allowed from Main onto Caroline.
If you are approaching King from the north on Caroline, you will notice the leftmost lane is blocked off. That's because it's southbound on the other side of King, and you can't turn left onto King because it's one-way westbound.
The Public Works Department says the Downtown Transportation Master Plan includes two-way conversion on Caroline as far north as York Blvd (the street is discontinuous across the yard of Sir John A MacDonald High School). However, the conversion of that section is not currently scheduled or budgeted as it would require some reconfiguration of the intersection at York.
Post a Comment
You must be logged in to comment.