Louvre Courtyard Used to Be a Parking Lot
By Nicholas Kevlahan
Published June 07, 2011
I watched an interesting documentary about the Louvre on TV5 last night. They were mostly presenting the new renovations, such as the Islamic collection which will open next year, but they also described I.M. Pei's Grand Louvre (i.e. pyramid) project in the 1980s.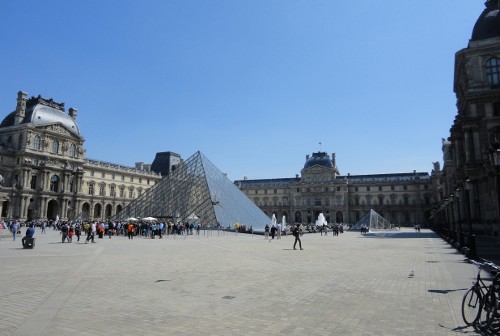 Louvre Courtyard, Paris (RTH file photo)
What struck me was that before this renovation, most of that huge central courtyard was simply a big parking lot for employees of the Ministry of Finance, which used to be housed in part of the Louvre. There was a small fountain and garden in the middle of the square that was inaccessible to pedestrians.
Even the people in the studio audience were shocked by the idea of just using this courtyard as a parking lot: it's amazing how attitudes change in such a relatively short time.
The moral of this story, once again, is that urban design is not some sort of innate genetic code. Paris is the way it is today because of a whole series of conscious decisions.
It used to be okay to use the courtyard of the most important museum in the world as a parking lot. Now it's not.
Hamilton could also re-invent itself as a much more successful city if it decided what its priorities really are.
Post a Comment
You must be logged in to comment.