Downtown Update
Spare a little love for the Hammer.
By RTH Staff
Published February 14, 2008
Trinity MIP Presentations
Councillor Brian McHattie's website now contains copies of the presentations that were made at the January 10 public information session on the Trinity Group proposal to build a commercial development adjacent to McMaster Innovation Park (MIP).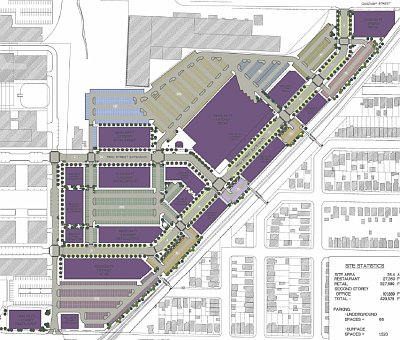 Proposed Trinity Development (Image Credit: Trinity Group)
McHattie's website now links to the following documents:
Trinity insists, "This is not Meadowlands and this is not Clappison's Corners", two projects that the company has built. Instead, they claim it will be "neighbourhood in scale and design" and "street oriented with on street parking".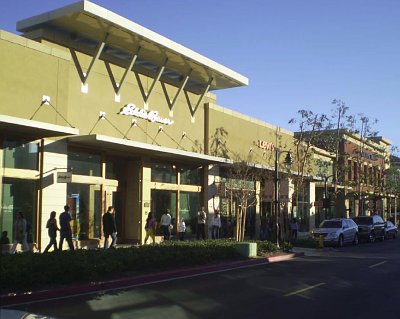 Trinity claims their development will be neighbourhood friendly (Image Credit: Trinity Group)
See also:
Council, CUPE Ratify New Contract
City Council just approved the new collective bargaining agreemenet with the membership of Canadian Union of Public Employees (CUPE) Local 5167. CUPE ratified the contract on February 8.
The agreement runs from the start of 2007 to the end of 2010, and affects 2,800 city workers.
Councillor in the News
Riding the publicity around Hamilton's proposed ethics commissioner, Ward 4 Councillor Sam Merulla has called in a press release for publicly funded municipal elections.
Manwhile, the accountability and transparency subcommitte is grinding so slowly toward a decision on paying for a commissioner that Councillor Brad Clark suggested the decision making process will cost more than the actual position.
Another Councillor in the News
Speaking of the need for an ethics commissioner, Councillor Dave Mitchell was censured last night over his attempt to influence a committee decision on his land severance request.
Big Box at Barton and Ferguson?
RTH received a tip from a reader that Canadian Tire and Wal-Mart want to build new stores across from the Barton Street Jail, possibly in connection with the Wesley Centre moving. However, we have not been able to confirm this with the city.
A contact in the planning and economic development department has not heard anything about it, and Ward 2 Councillor Bob Bratina confirmed that "the project has long been discussed" on the Hotz property on the east side of Ferguson at Barton, but has not heard anything about it being tied to the Wesley Centre closing.
We'll keep our ears open. If anyone knows more about this, please let us know.
Centre Mall: Just As We Feared
It's big box hell, all right. This low-resolution artist's rendering from of the Centre Mall redevelopment EllisDon confirms our worst fears about the crappy one-story big box design with anchor stores around the perimeter and off-street parking in the interior: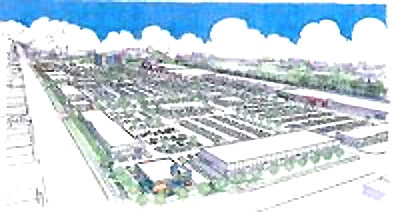 Centre Mall redevelopment rendering (Image Credit: EllisDon)
EllisDon has won the $70 million redevelopment contract, which will demolish the existing mall and build 24 new stand-alone buildings.
McHattie Meets McMaster over ER Closure
Ward 1 Councillor Brian McHattie met with Murray Martin, CEO of Hamilton Health Sciences (HHS), to find out more about the HHS plan to remove McMaster Hospital's emergency room services and dedicate the hospital to pediatric care. Adults seeking emergency services would have to go to St Joseph's, Henderson or General Hospital instead.
Martin explained that expansion is planned to address the fact that half the children who arrive at Mac ER end up being referred to Toronto for the care they need.
He also suggested that HHS might establish a new urgent care centre in West Hamilton to fill the gap in emergency services there.
In the near future, McHattie will hold a public meeting regarding the HHS plan.
Further Reading: RTH contributor Ted Mitchell has an insightful take on the HHS plan.
Red Hill: The Gift that Keeps On Giving
City Council "held their nose" and voted last night to pay out $1.8 million in damages to a number of businesses affected by the construction of the Red Hill Valley Parkway. Citizens at City Hall (CATCH) has the scoop:
According to the resolution approved at last night's council meeting, $1,795,000 will be paid out to "Arrowline Gas Ltd, MCGW Properties Corporation and Q Lube Ontario Inc, McDonald's Restaurants of Canada Limited, Vinnefield Trading Inc, Avondale Stores Limited, Donut Diners Inc and 1136075 Ontario Limited" to resolve claims "arising from the closure of Limeridge Road East at Upper Wentworth".

The money will come out of the expressway accounts. But under questioning from downtown councillor Bob Bratina, the head of public works, Scott Stewart, said the account "doesn't have that sort of money in it now."

"The additional cost to taxpayers for the expressway will be, in addition to everything else that's here, $1,795,000," emphasized Bratina. "I want the public to understand that because it's not likely to be picked up in the media who don't often print those things."
The businesses in question are: Arrowline Gas Ltd, MCGW Properties Corporation and Q Lube Ontario Inc, McDonald's Restaurants of Canada Limited, Vinnefield Trading Inc, Avondale Stores Limited, Donut Diners Inc and 1136075 Ontario Limited.
Council decided to pay out because the plaintiffs have deep pockets. It would cost the city $1 million in legal fees even if it wins the litigation, and $5 million if it loses.
Public Consultation on 2008 Tax Budget
The city is inviting citizens to attend an upcoming Committee of the Whole to provide public comments on the 2008 budget [cough cough Red Hill Tolls cough cough].
Date: Thursday, February 28, 2008
Time: 9:30 AM - 11:30 AM
Address: Albion Room A/B, 2nd floor, Hamilton Convention Centre
Contact: Mary Gallagher, (905) 546-2424 x4304, mgallagh@hamilton.ca
If you want to make a presentation, please register with Mary Gallagher by February 15.
RTH on the Radio
Ben Bull of Raise the Hammer fame was recently interviewed by Karen Fraser of the Women Like Me show on Thatradio.
Hamilton 365
Finally, we close with a neat project: local photographer Larry Strung is taking a year's worth of photographs of individual Hamiltonians and posting them on his website:
The results so far are surprisingly beautiful and evocative. At the end of the year, he will display all 365 366 photos in a local gallery.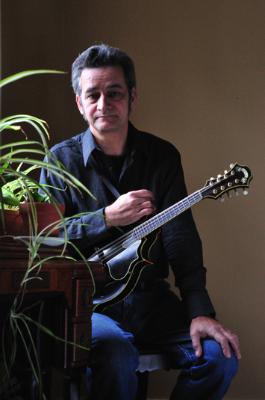 Image Credit: Hamilton 365
According to a press release he just put out, Strung is looking for both models and sponsors (presumably if you're comely and wealthy, you can be both...). For more information or to contact Larry, visit his website or send him an email.
Post a Comment
You must be logged in to comment.