Remembrance Day Ceremonies and Armouries Tour
The John W. Foote VC Armoury building is 100 years old this year. To commemorate Remembrance Day as well as the Armoury's anniversary, here is a photo tour of the parade and the building.
By Trey Shaughnessy
Published November 23, 2006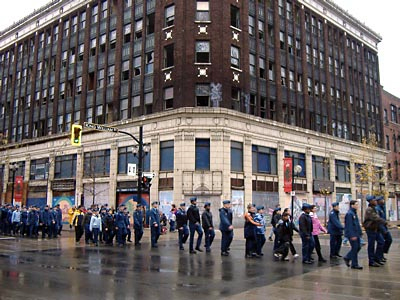 Remembrance Day Parade marching past Lister Block.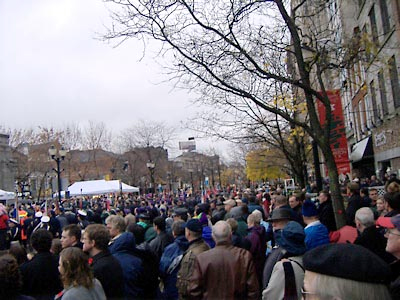 The crowd gathers to pay respect at the Gore Park Cenotaph.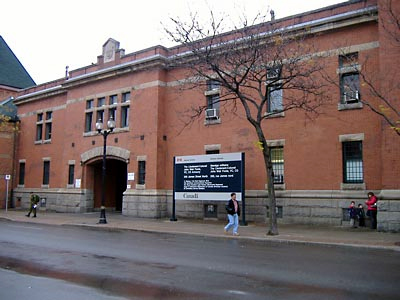 John W. Foote VC Armouries in Hamilton, Ontario on James Street North. This year marks the 100th anniversary of the building. Built in 1906 by Pigott Construction, it was the company's first non-residential building. An extensive tunnel system linked the building to Dundurn Castle. Some of the tunnel network still exists.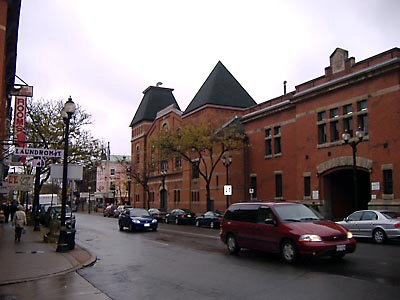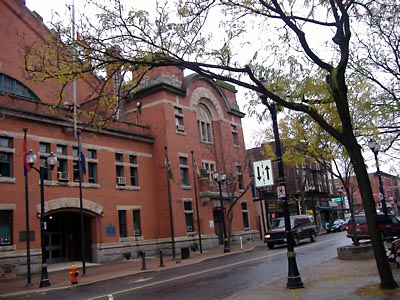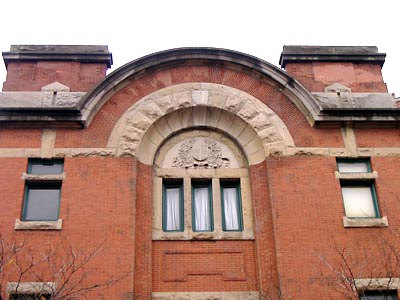 Building medallion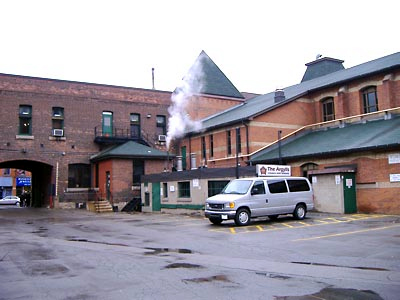 Inner courtyard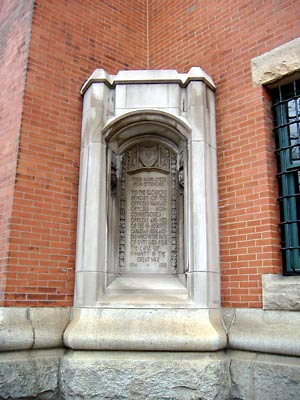 This corner detail looks very much like Pigott construction work.
The caption reads:
Their name liveth for evermore
To the Glorious memory of the Officers, Warrant Officers, Non-Commissioned Officers and men of the 91st Regiment Canadian Highlanders who in the path of duty died for the cause of humanity in the Great War.
1914 - 1918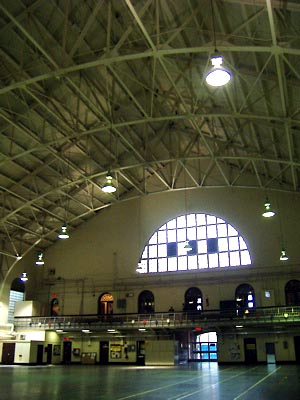 The enormous front-gabled wooden roof with steel lattice covers the largest room in the building - 100 years old and no leaks. This room is used for training and large gatherings. In a time of crisis this room could be used to temporarily house many people with cots.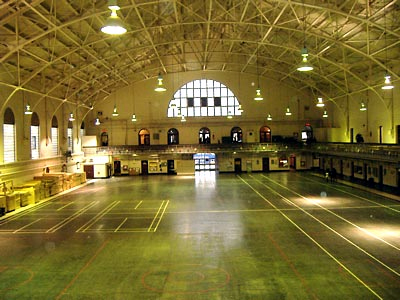 Training floor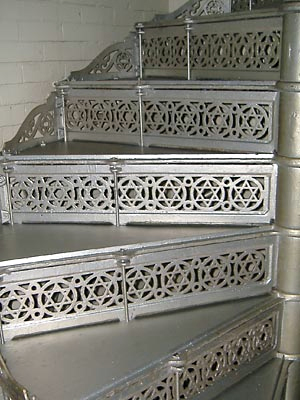 Interesting stair detail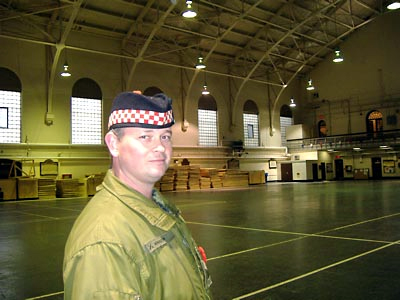 Corporal Bill Mallinson, Aryll and Sutherland Highlanders
Since 1862 Hamilton has had a military regiment. Hamilton's 13th Battalion was one of Canada's first armed forces. The Highland Rifle Company was one of the three rifle companies that comprised the 13th Battalion. In 1865 this Battalion was deployed to Fort Erie to defend the British Dominion from Irish Nationalist Fenians. It later became known as 13th Royal Regiment and then the Royal Hamilton Light Infantry.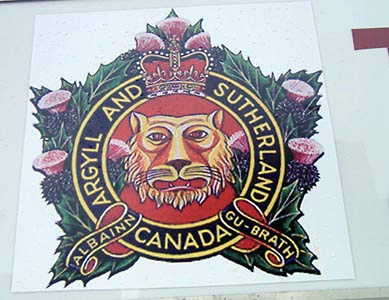 Albainn Gu-Brath (Scotland forever – Gaelic). The crest motto of the Argyll and Sutherland Highlanders reflects the proud Scottish heritage of Scots-Canadians.
Post a Comment
You must be logged in to comment.