A Review of The Amateurs by Liz Harmer
Haunting, smart, brilliant. The Amateurs, in contrast to its title, is the astonishing work of a talented professional.
By Jonathan Lambert
Published August 15, 2018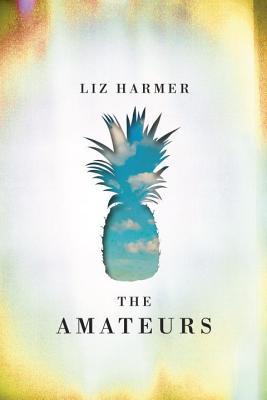 Liz Harmer's courageous debut novel, The Amateurs, is a bright jewel that shines darkly.
The narrative connects the interwoven stories of a handful of people dealing with the aftermath of Port, a strange time-space travel device that has suddenly reduced the Earth's population. "The odds were against them, yet here they were," says the narrator, "down to forty-two, not including pets."
An artist, turned shopkeeper, turned collector waits for the return of her missing ex-husband. An unlikely community survives by occupying and scavenging the houses of a former steel town while debating whether to travel south to warmer weather. A public relations expert of the corporation, called PINA, that developed the Port technology begins to question, and later deserts, the organization and its cultish leader.
Fascinating characters are combined artfully with suspense and mystery.
The plot moves quickly, spanning over four different locations, but parts of the narrative are clearly set in Hamilton, Ontario, where the author, Liz Harmer, is from.
People familiar with Hamilton will recognize street names in the book, like Locke, Aberdeen, Caroline, Duke and James.
Much of the action of the plot takes place among "huge brick houses near the escarpment", "the lake which buttressed the city's northerly side... smoke stacks that had once fumed sulphurously", "the three hundred metal stairs built into the side of the cliff at various parts of the city", "this spot on the top of the escarpment that locals had always called "the mountain"... the weave of trees", "coffee shops like Tim Hortons", and "the shade against the old Eaton Centre shopping mall".
"This city, our city, she said, is like nowhere else on Earth," remarks the narrator.
The reoccurring images of Hamilton in the novel reflect the extent to which the arts and culture are influenced by the land and geography, but The Amateurs is more than a creative representation of a place and people.
In the traditions of the Brothers Grimm and Margaret Atwood, Liz Harmer has crafted a powerful narrative about desire, longing, and relationships.
"Ingenious," the novel comments, "you made your metaphors: a box to be opened, a fruit to be eaten."
The Amateurs is available from Penguin Random House Canada in paperback, hardcover, and ebook.
Post a Comment
You must be logged in to comment.