Southwest Ontario Bike Summit
Representatives from several southwest Ontario municipalities got together in London to share ideas on how to promote cycling.
By Kevin Love
Published November 02, 2017
On October 22, I was one of the two representatives from Cycle Hamilton who attended the South-West Ontario Bike Summit. This was held in London at the Innovation Works facility from 9:00 AM to 3:00 PM.
To get there, we took the 07:25 Via Rail train out of Aldershot. It was very peaceful riding through pre-dawn Hamilton and Aldershot on a Sunday morning to get to the train station. Boarding and riding the train was uneventful, and we arrived on-time in London at 09:00.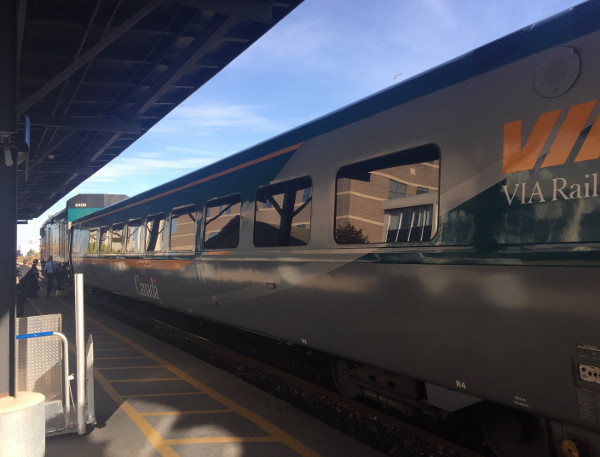 Our train
The Innovation Works building is only half a block from London's train station, so we quickly arrived. At 9:30, the keynote speaker was Kyle Ashley. Kyle is a member of the Toronto Police Service. Toronto Police provided him with extensive media training and assigned him to enforce the law in the face of motor vehicle operators who endanger the public by illegally obstructing bike lanes.
Kyle was an immediate media sensation. Companies such as Canada Post and major courier companies were willing to pay $150 fines, but the negative publicity from Kyle's photographs on social media were too much bad publicity. Canada Post vowed to stop endangering people, at least in Toronto.
There was such positive feedback from the public that Toronto Police quickly added two additional full-time Officers to enforce the law to keep people safe.
Kyle also said that Hamilton Police were undertaking a similar initiative. The passion and enthusiasm that Kyle displayed toward his job of protecting the public was truly inspiring.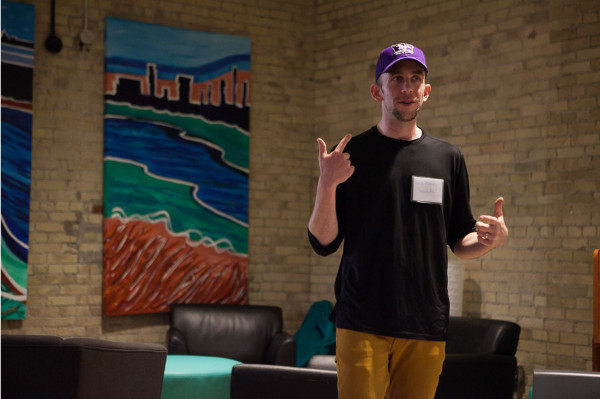 Kyle Ashley presenting at the Summit (Image Credit: Molly Miksa)
After Kyle's keynote address, the representatives from each participating city's cycling organization made a presentation of what was happening in their city. We heard from London, Guelph, Hamilton, Windsor, and the Tri-Cities area.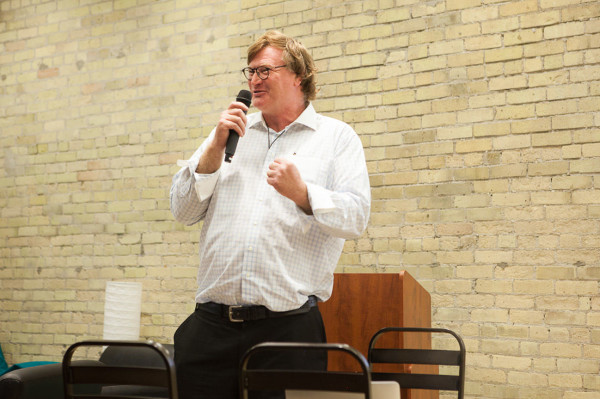 Kevin Love presenting at the Summit (Image Credit: Molly Miksa)
Mid-way through these presentations, we went on a ride through London to tour their infrastructure. It was a lovely day for the end of October, sunny with a high of 23. We saw that London has great potential to be a cycling city.
It was good to see the city and London Cycle Link's plans to bring that potential to life.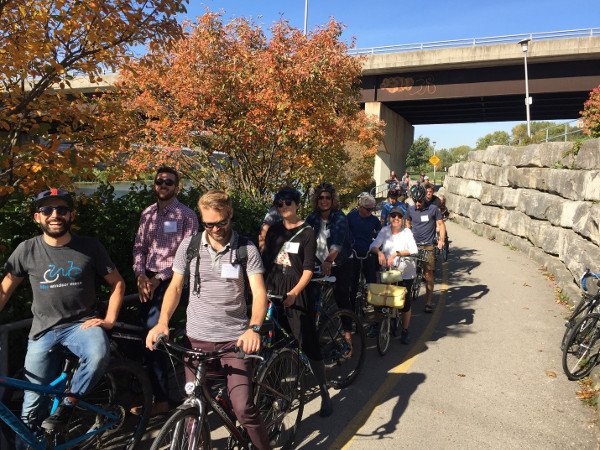 Summit participants riding through London
After the presentations from cycling organizations, we heard a representative of the Ontario Ministry of Tourism, Culture and Sport. He described his Ministry's plans to enhance cycling infrastructure for tourism and recreational cycling on a regional and Ontario-wide basis.
Although the focus of the cycling groups at the Summit is transportation cycling and not recreational, a lot of infrastructure that was installed for recreational purposes is also heavily used by commuters.
An example of this is the Hamilton Waterfront Trail [PDF], which, although "officially" recreational, is a heavily-used commuter link between Hamilton and Burlington.
The Ministry speaker also urged cycle groups to get in touch with their regional representative at the Ministry.
Then it was time to go home. We took the 3:43 train back to Aldershot through lovely Ontario autumn countryside.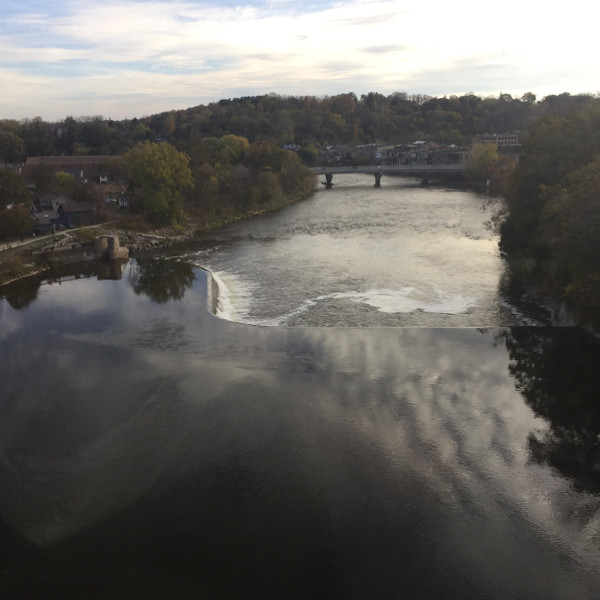 Upstream view of the Wilkes Dam from the Brantford railway bridge
Post a Comment
You must be logged in to comment.