Eyes on the Street: Car-Free McMaster Campus
Before McMaster freed its campus from cars, skeptics and naysayers predicted a host of negative outcomes that never happened.
By Kevin Love
Published June 16, 2016
I was one of the people who signed up to be testers for the virtual reality simulation of Hamilton's light rail transit (LRT) line. I was quite impressed with the current station design. Everything is well laid out and functional.
The simulation is still a bit rough, which is totally to be expected at this stage of development. For example, the LRT vehicles do not have a roof once inside them. But that is not needed at this stage to test the simulation.
This testing took place at McMaster University. My father was a professor at McMaster from 1977 until his retirement in 1999. Well do I remember the FUD before the central car-free zone was implemented. The sky would fall and the earth open up and university operations would be chaos.
Needless to say, today the car-free zone is totally taken for granted as a matter of course as the only sensible way of doing things.
Undoubtably the same will happen when Hamilton's downtown goes permanently car-free. For a foretaste, come to this Sunday's Open Streets Hamilton.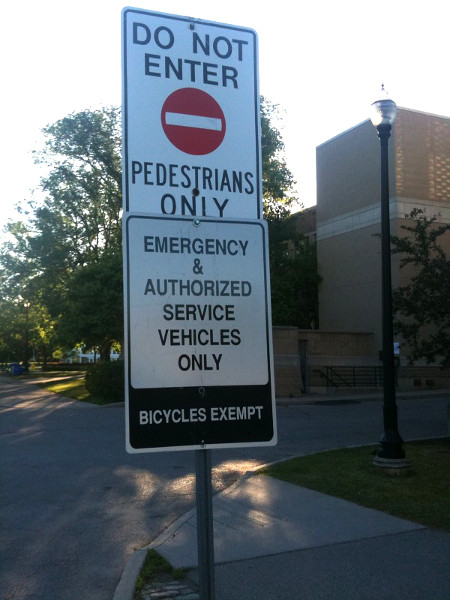 Car-free zone, McMaster University
Post a Comment
You must be logged in to comment.