Let's Go Dutch Part V: Shopping by Bike
It takes a grand total of 15 seconds to hitch up the trailer to my bike to be ready for shopping. What could be easier?
By Kevin Love
Published February 20, 2015
There are two basic methods of transporting cargo. The first is with a specialized cargo bike. The second method is to take an ordinary bicycle and add such items as rear racks, panniers, and baskets.
Both methods are commonly used in The Netherlands.
For large, bulky objects, a specialized cargo bicycle is very useful. For example, there is an IKEA store in Groningen that rents out cargo bicycles for its customers to take home IKEA furniture. We see this starting at 9:15 in this video.
Cargo bikes are a useful way of transporting children. For example, here is a video of His Majesty King Willem-Alexander of The Netherlands carrying on a cargo bicycle his two oldest daughters, Crown Princess Amelia and Princess Alexia.
As families have more children, the volume of required groceries and supplies goes up. In Copenhagen, 25% of families with two or more children have a cargo bike.
Children can also be transported by ordinary bicycles fitted with child seats. Here is an example of children being picked up at a preschool event in Japan.
I defy anyone to watch my own children's favorite video of babies and bikes and not wind up smiling and happy!
Here in Hamilton, THAAT Co-op is a commercial delivery service that uses cargo bikes and trailers to deliver a wide variety of goods to businesses and homes in Hamilton.
How I Go Shopping
Specialized cargo bike vs. ordinary bike kitted out for cargo? This is, of course, a matter of personal preference. My own preferred solution is to add cargo capacity to my everyday bike.
This bike is a Pashley Roadster Sovereign that comes factory equipped with a Dutch style rack designed to carry a passenger, so even the heaviest groceries are no problem.
To this rack I have added Basil 65 litre panniers. These panniers are so useful that I leave them on all the time. A huge amount of my ordinary travel involves taking stuff with me.
Typical Grocery Shopping Trip
I just finished a normal grocery shopping trip, the sort of trip that I do quite frequently. It began with my wife Nina handing me a shopping list. Then I hitched up my Wike "Cargo Buddy" trailer and headed off to the grocery store.
Soon I had a shopping cart full of groceries.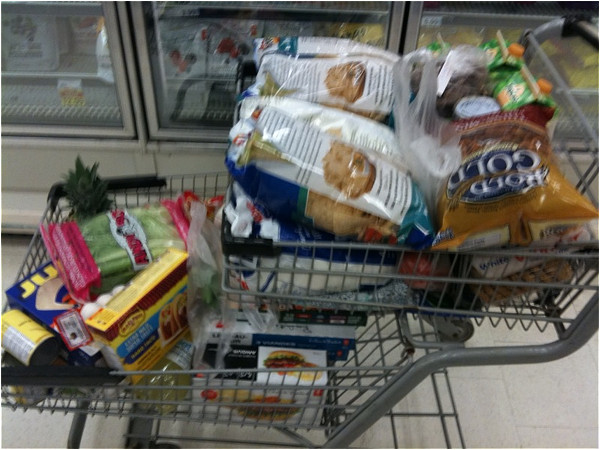 Shopping cart full of groceries
So I loaded those groceries onto my bike.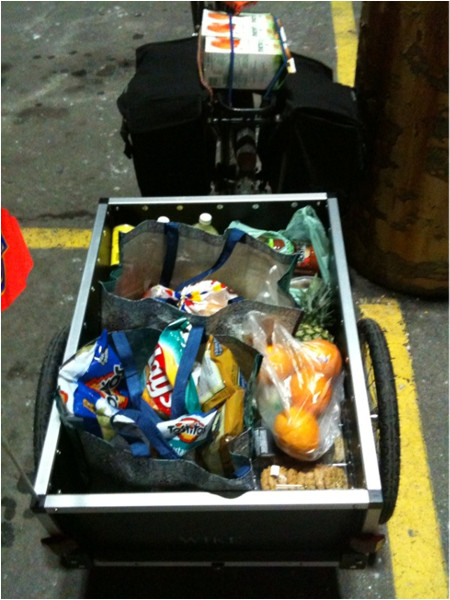 Groceries loaded onto bike
The groceries fit nicely onto the trailer.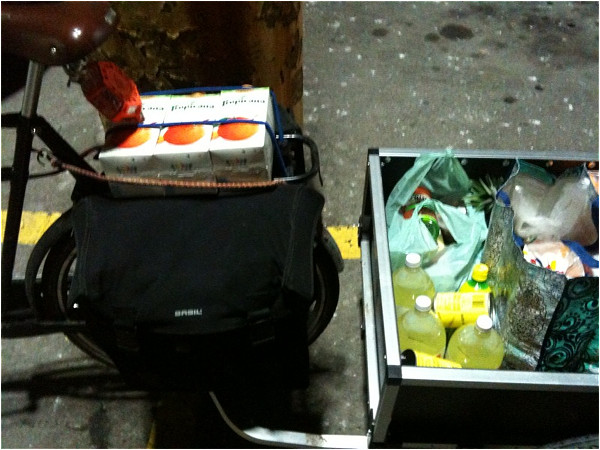 Groceries fit onto trailer
And my rear rack and panniers.
And here is the grocery receipt showing a list of all the items carried home when I went shopping by bike.


Grocery receipt
A Trip to the Dog Groomer
The grocery trip did not use all of my cargo capacity. I did not bother to bring my front basket, as I knew that I was not going to get enough groceries to need it.
My front basket is a "Pluto" animal carrier from Basil in The Netherlands. It does a great job of taking Princess, my Maltese dog, to the dog groomer,

'Master, take me for a ride to the groomer.'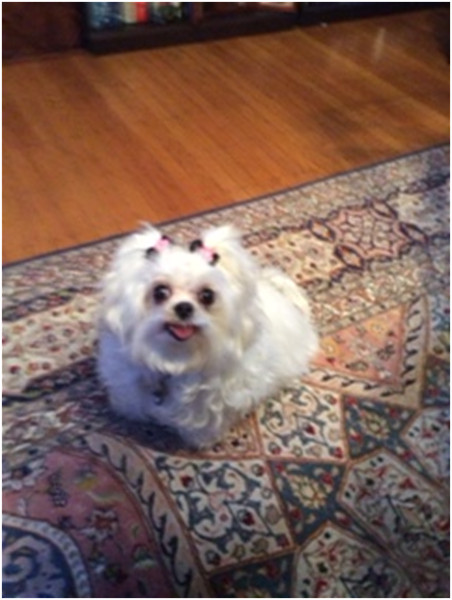 'Now I look all pretty for Master.'
Princess is not alone, as most dogs love going for a bike ride.
Shopping by Bike is Cheap and Easy
My bike trailer is currently being sold brand-new for $390 by its manufacturer Wike. Which is a local manufacturer in Guelph, Ontario.
For those who prefer a specialized cargo bike, Wike also manufactures medium and large cargo bicycles.
But I personally prefer to use a trailer with my everyday bike. It takes a grand total of 15 seconds to hitch up the trailer to my bike to be ready for shopping. What could be easier?
Post a Comment
You must be logged in to comment.