We Need to Invest More in Hamilton's Tree Canopy
This would seem to be one of those rare win-win issues. The public wants more trees and the city knows we need more trees.
By Jason Leach
Published January 14, 2014
The Spectator has run a great series of articles recently on the state of our tree canopy. Last August I suggested we follow the Portland approach and plant much more than 6,000 trees per year if we ever hope to reach the universal goal of 35 percent tree cover.
This is not a new idea. As you may recall, the Spec had a 'One Big Idea' contest back in 2005 and the winning submission as voted on by its readers was 'plant more trees'.
Even without damaging ice storms and invasive beetles, planting only 6,000 trees per year will simply not get the job done.
I don't know if we need to simply double or triple the city's tree budget, or work with some local foundations to get more trees in the ground.
As you can see from the links in that RTH article from August, the heat island affect in urban Hamilton's Code Red neighbourhoods is astronomical- worse than Downtown Toronto.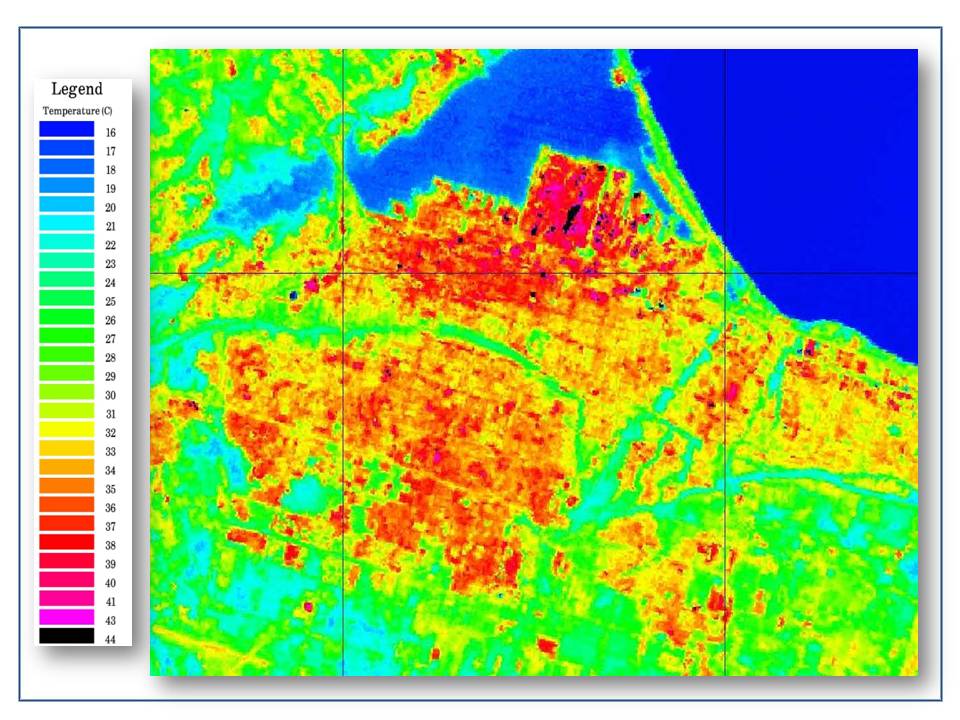 Heat island effect in Hamilton (Image Credit: Clean Air Partnership)
Many folks live in apartments and old homes with no air conditioning in this part of Hamilton. Cooling and greening those neighbourhoods would be one more piece to the puzzle of increasing the quality of life.
When I'm in Toronto I'm always struck with the great tree canopy on its old urban streets, and the lack of parking pads and mini-driveways.
I think Hamilton should look to add green boulevards between the sidewalk and street on many of our major streets that have way too many lanes. We can take back a lane or two on streets like Main, Wellington, Victoria and so on, and plant trees in front of every single property.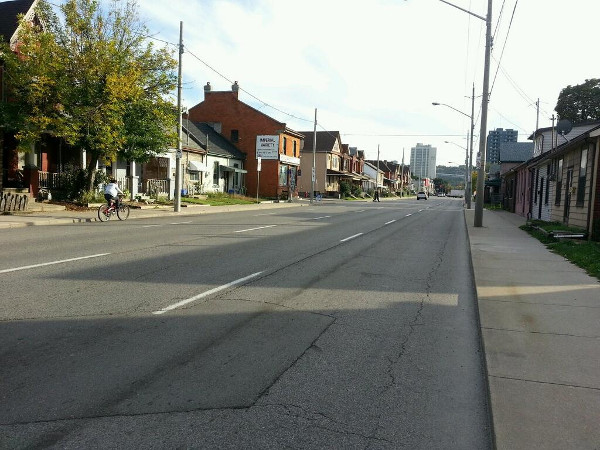 Wellington Street North (RTH file photo)
Toronto did something similar on Lansdowne Avenue a few years ago. This would seem to be one of those rare win-win issues. The public wants more trees. The city knows we need more trees.
Post a Comment
You must be logged in to comment.