Adaptive Reuse Sometimes More Expensive But Delivers Strong Return on Investment
Research into adaptive reuse supports the conclusion that developers and property owners can profit from restoring heritage properties.
By Chris Erskine
Published August 23, 2013
There is a view among the public that heritage designations will harm the value of their properties by making it harder to alter the buildings and thus making it harder to sell in the future.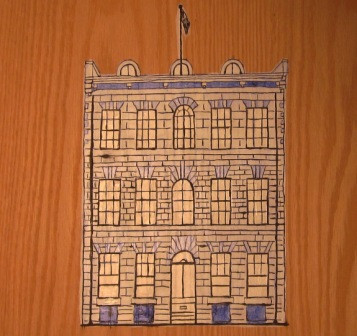 At the recent Citizens Forum on Heritage Protection held in Hamilton, several speakers noted that most requests to make physical changes are allowed and it is a myth that property owners are unable to change their properties.
Another concern often expressed is that adaptive reuse of heritage buildings is more expensive than building new, and this is sometimes the case.
Adaptive Reuse Sometimes More Expensive
According to a 2006 paper prepared for the Architectural Conservancy of Ontario entitled The Lazarus Effect: An exploration of Heritage Development in Ontario [PDF] by planners Robert Shipley, Michael Parson and Stephen Utz for the Architectural Conservancy of Ontario.
They found that on average heritage development projects are slightly more expensive. Large new residential developments, for example, had a total cost per square of $130 compared to adaptive re-used properties at $231.
On the other hand, large new commercial developments had a total per square foot cost of $165 compared to $103 for adaptive re-use properties.
Estimating final costs of building or adaptive re-use projects is difficult because developers tend not to share this kind of information with researchers or the public.
The Lazarus authors also cited developers who noted that predicting building costs is very difficult because of the many factors that can change before project completion.
To get around the challenges of individual projects and their unique characteristics, researchers have looked at a number of heritage projects to determine whether developers or sellers can make a profit.
Adaptive Reuse Generates High ROI
In the Lazarus Effect paper, researchers looked at 132 heritage development projects in the province of Ontario and concluded that even when the costs are greater, developers can generally achieve a high rate of return on their investment.
Randall Mason, a researcher from the Brookings Institution, did a literature review of 272 studies in 2005 entitled Economics and Historic Preservation [PDF] and came to the conclusion:
Historic preservation is typically judged to be a sound investment. By most accounts, it is more efficient and profitable to preserve a historic building than to construct a new one. Designating a landmark or district as historical typically maintains if not boosts the value of the property, and as an economic development tool, historic preservation has proved its worth. Nearly any way the effects are measured, be they direct or indirect, historic preservation tends to yield significant benefits to the economy.
In 2000, Robert Shipley, who is a University of Waterloo Planning professor, surveyed 3,000 properties in 24 communities across Ontario, looking at the effect of heritage designations on economic value. His article, entitled Heritage Designation and Property Values: Is There an Effect? [PDF], was published in the International Journal of Heritage Studies (Volume 6, Issue 2; pages 83-100).
Using sales data collected between 1987 and 1999, he compared designated properties with community averages and discovered the following.
Across the province, 59% of designated heritage properties did better than the average, non-designated properties.

Another 15% of heritage properties matched the average sales trends in their communities.
When he broke down the data by individual communities, he found several did significantly better than the provincial average, including:
62% for Windsor
87% for London
88% for Oakville
92% for Haldimand-Norfork
He looked at the rate of sales during both good and bad economic conditions and in both cases, the designated heritage properties performed better than non-designated properties.
He also examined whether a large number of heritages properties within a community affected their value and again he found this had no overall negative impact on value.
In conclusion, the notion that developers cannot make money from heritage properties is not supported by these studies.
Post a Comment
You must be logged in to comment.