Cannon Street in Pictures
These photos show how dysfunctional Cannon Street is today. There is no good reason not to convert Cannon into a balanced, complete street right now.
By Ryan McGreal
Published April 09, 2013
Today, Cannon Street is a four-lane, one-way highway carrying clusters of high-speed traffic amid stretches of emptiness and desolation. Traffic engineers may congratulate themselves on how effortlessly automobiles race down the street, but in all other respects Cannon is a spectacular failure of public space.
Given current traffic volumes on the street, there is absolutely no traffic-related reason why Cannon cannot become a complete, two-way street that balances driving with walking, cycling, local street life and neighbourhood livability.
Later this month, Ward 2 Councillor Jason Farr and Ward 1 Councillor Brian McHattie are going to lead residents on a walking audit of the street, looking at opportunities and challenges involved in converting Cannon into a complete, two-way street.
The following photos of Cannon Street, taken by Mike Goodwin on a recent photo tour, really capture just how dysfunctional Cannon Street is today.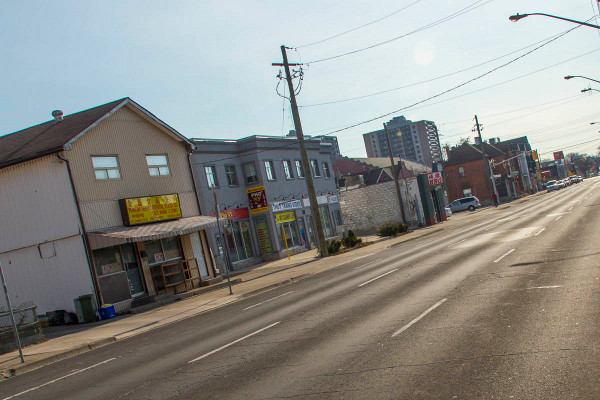 Cannon Street: four lanes of high-speed, one-way traffic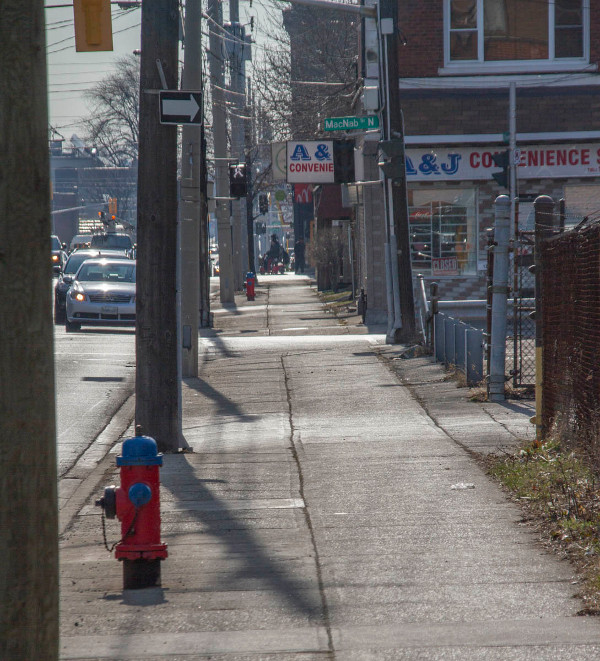 The street is inhospitable and few pedestrians dare walk along it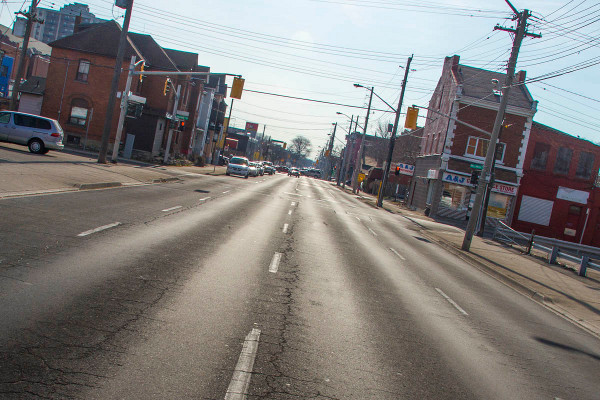 Cannon has excessive lane capacity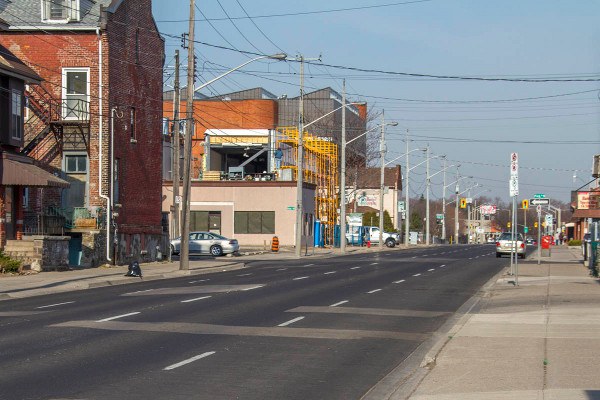 There are regular stretches with no moving cars for blocks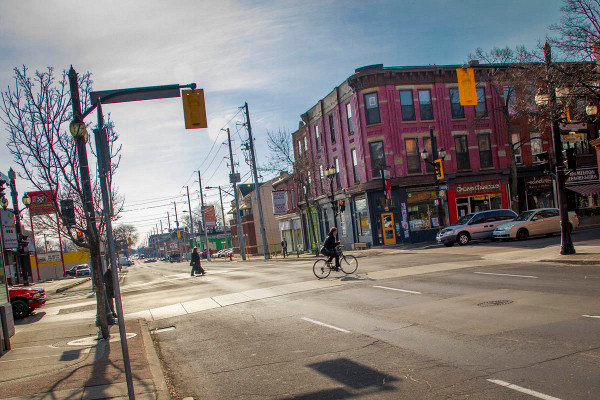 The conflict between Cannon and walkability is especially obvious where it crosses James North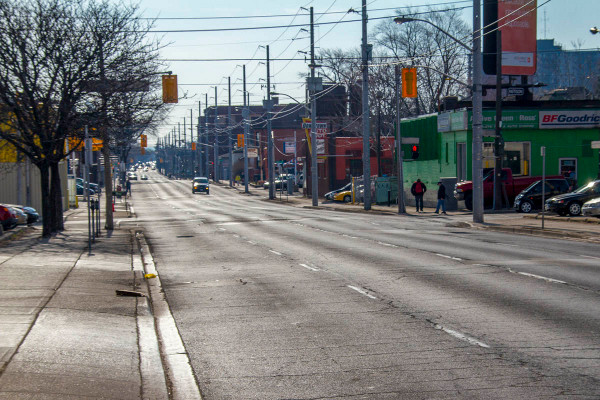 All this lane capacity is needless overkill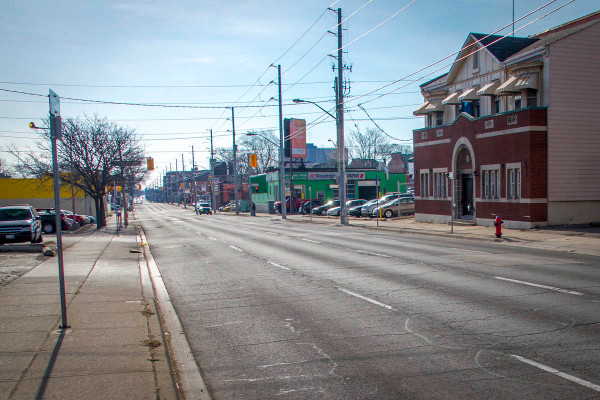 No moving cars in sight for several blocks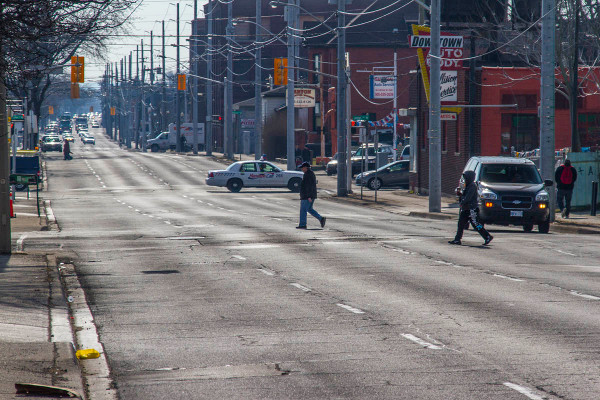 Pedestrians have a long distance to cross on Cannon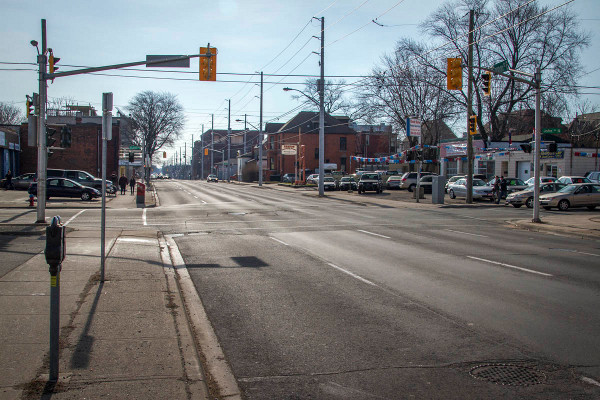 Seriously - where are the cars that justify this vast expanse of concrete?

The legacy of Cannon's design is desolation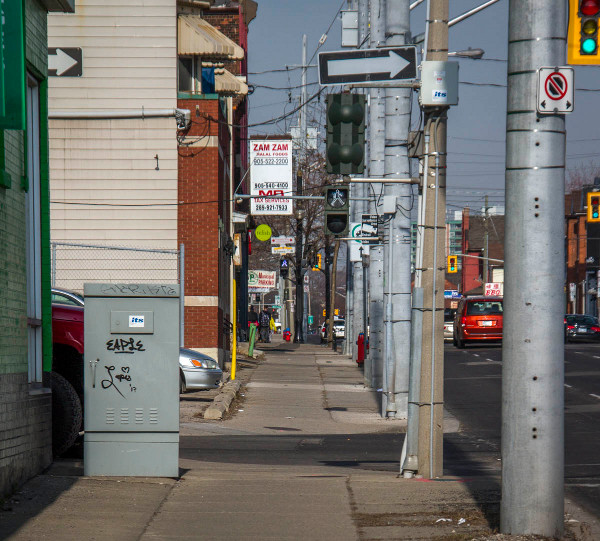 More empty sidewalks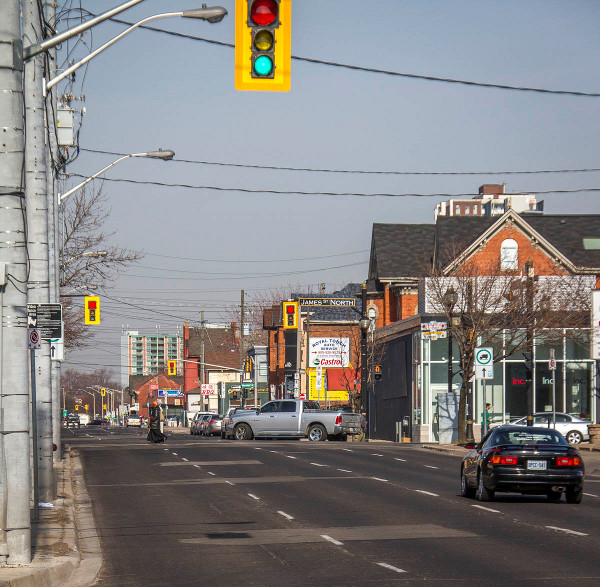 Timed lights mean the cars that do drive on Cannon move in groups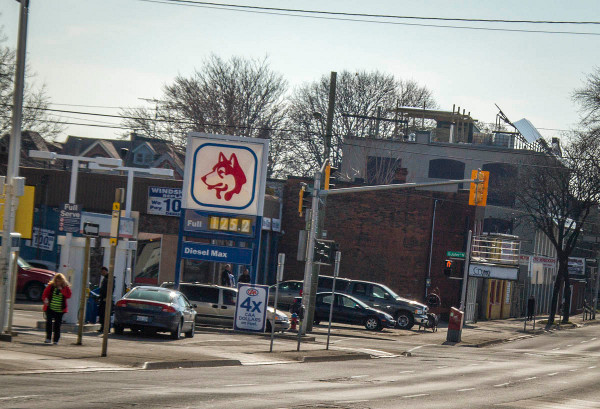 At $1.25 a litre for gas, driving is getting less affordable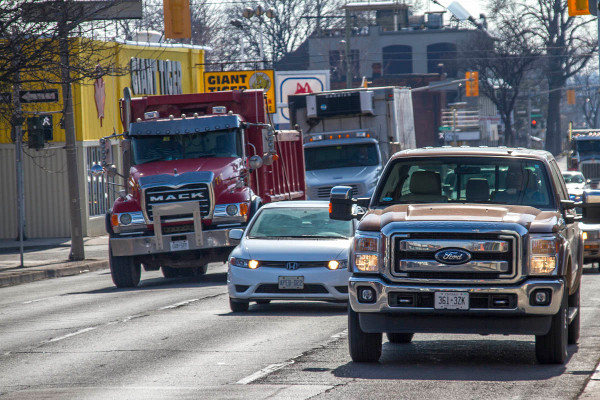 Here is one of the clusters of high-speed traffic, including heavy trucks, that punctuates the desolation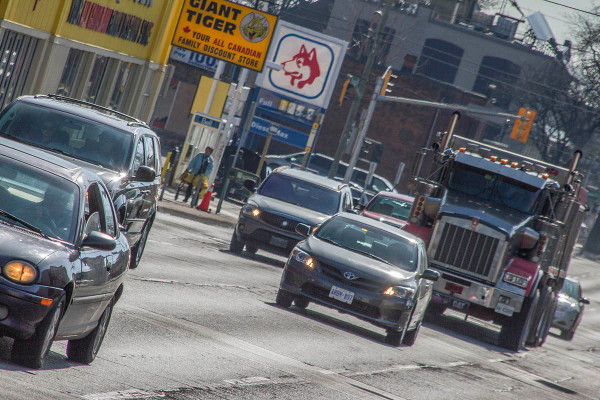 It's either a famine or a raid on Cannon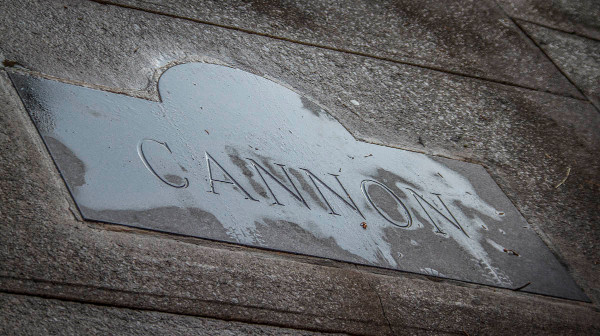 A stampted concrete sign is not enough to make Cannon welcoming to pedestrians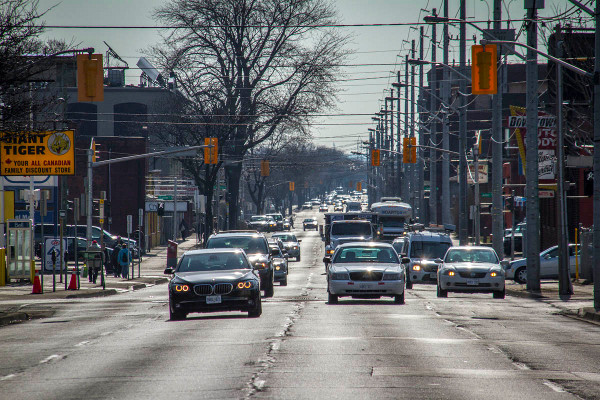 The green wave of timed traffic moves at 50-60 km/hr, four lanes wide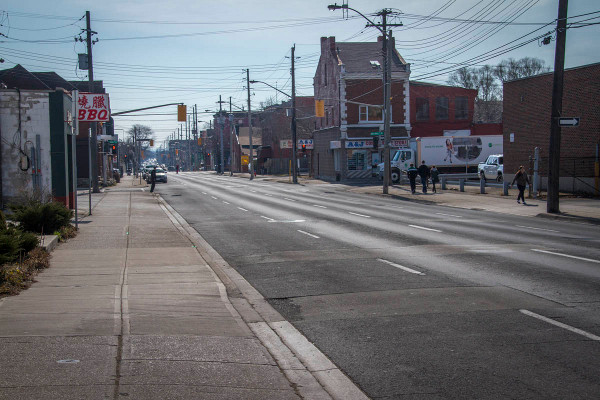 After the wave of traffic, the street returns to desolation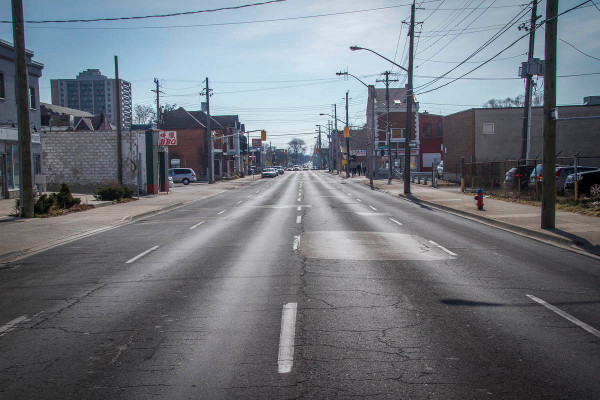 What an enormously inefficient, destructive use of public space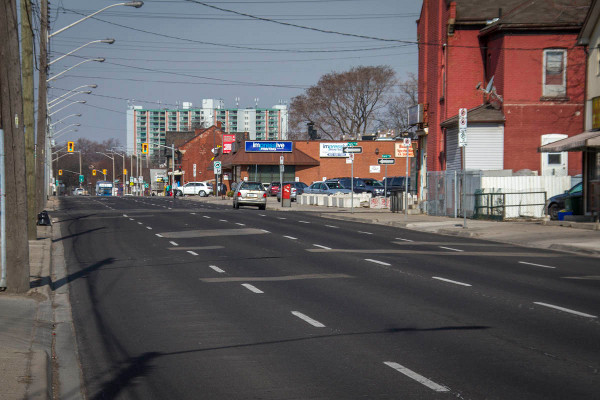 Cannon could be a safe, balanced, welcoming complete street if we did not prioritize moving cars above every other purpose
These photos were originally published on Mike Goodwin's website, and are used here with permission.
Post a Comment
You must be logged in to comment.