Charly's Piano
By Doreen Nicoll
Published July 29, 2019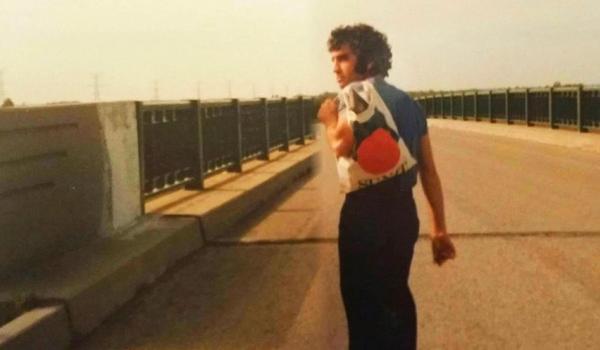 Cast: Charly Chiarelli
Playwright: Charly Chiarelli and Ronald Weihs
Director: Ronald Weihs
Songs: Charly Chiarelli
Show Type: Theatre
Audience: All Ages
Running Time: 60 minutes
Charly's Piano staring Charly Chiarelli, with Ronald Weihs on guitar, was a wonderful end to the evening. Set in 1972 Toronto, Charly takes the audience on a trip down memory lane. As a young psychology student at U of T, Charly gets himself a job as a psychiatric assistant at the renowned Clark Institute - haven for wealthy and eccentric patients.
Through a series of chance encounters and misadventures, Charly becomes a much beloved fixture who is really looking out for the best interests of the patients. This is never more profound than when he undertakes to organize a fundraising concert staring patients and doctors.
The sold-out concert not only galvanizes the staff and patients, it raises enough money to buy a piano for patients to play. You see, Charly was ahead of his time in the realm of music therapy. But that is just the beginning of his trip to acquiring just the right instrument for his institutionalized friends.
Black and white photos of Toronto recall memories for those of us old enough to remember Sam the Record Man, but also to shock younger audience members when they see that Kensington Market has pretty much remained the same for over 50 years.
The original stories, songs and photographs bring Charly's fantastic story to life. It was an honour to spend time reminiscing with Charly.
Luckily, for those of you who missed Charly's Piano, Chiarelli has a movie premiering across Canada on Friday, August 30th. Road to the Lemon Grove has some prominent stars but most importantly it has Charly playing two roles and Loreena McKennitt, who usually creates beautiful Celtic music, in it.
The premise, a deceased Sicilian father (Charly), has one last outrageous mission in store for his son (also, Charly) - spread his ashes in the lemon groves of Sicily, reunite two feuding families, discovering the heart and soul of who he really is.
Written by Charly and Dale Hildebrand, an award-winning producer, director, writer and cinematographer, this movie looks like a delightful way to spend a couple of hours with an old friend who is having a heck of a lot of fun and romance onscreen.
Road to the Lemon Grove will premier in Hamilton at the Silver City Theatre Labour Day weekend.
Post a Comment
You must be logged in to comment.