Leila Live!
By Bryan Boodhoo
Published July 24, 2019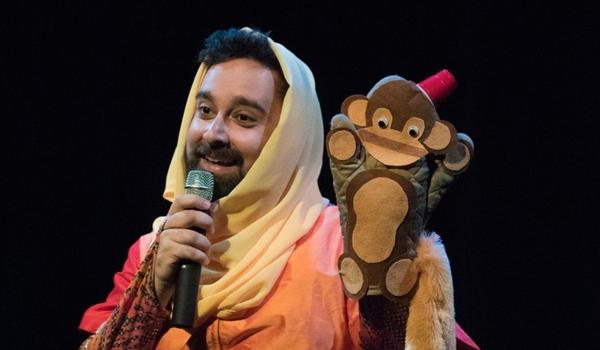 Cast: Leila
Playwright: Leila
Director: Leila's Mother
Designer: Leila
Show Type: Comedy
Audience: Parental Guidance
Running Time: 60 minutes
Leila is like a perennial flower and Hamilton Fringe is like the fruitful soil. Congratulations to you, if you were lucky enough to catch Leila Live! during its first and only weekend at the Fringe. Leila is the creation of the gifted actor, director and writer Izad Etemadi.
The show starts with Leila welcoming us into the performance space, which instantly feels more like a living room than a theatre (being a former industrial factory floor with gorgeous hardwood, it was somewhere in-between). Leila knows how to entertain. She's attentive to everyone, and makes sure that they are comfortable.
Unlike other Leila shows, this one is more overtly a cabaret. There's lots of singing and dancing, some of it done by the audience, and some by Leila herself. At least three members of the audience got up on the stage to accompany Leila in the hilarity, one of them was completely unscripted. That was a treat to see. The whole show was a treat to see. Speaking of treats, there were actual Persian treats!
Beyond the fun and games, there's something extremely important and brilliant going on here. In the course of a little less than an hour, everyone in the audience knows at least five more things about Persian and Middle Eastern culture than they did before. In a world of extremism and division, there's something reassuring about seeing a bearded Persian woman's homage to an early nineties sit-com starring Will Smith. It's a reminder that there's a strange beauty to cross-cultural fertilization.
So perhaps Leila is the soil and the perennial flowers are all of us, when we leave the space knowing a few things more about Persian culture. In short: Make sure you see Leila whenever (and wherever) she makes her magnificent reappearance.
Post a Comment
You must be logged in to comment.