Izzy and the Naz, (Sex)Cult: A Musical (S)Explosion and Monster
By Doreen Nicoll
Published July 19, 2019
The 16th Annual Hamilton Fringe Festival is off and running until the last performance and closing awards Sunday, July 28. The Festival has expanded its reach to include theatre for the whole family as well as free family activities at the Kids Club in Gore Park. Don't worry, there's still plenty of plays and events for adults, sans kids.
Izzy and the Naz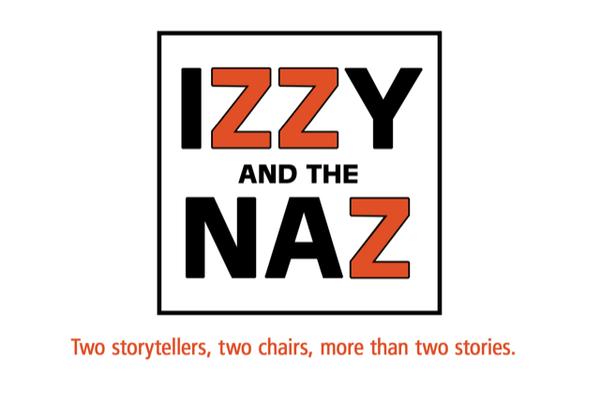 Cast: Izzy Ferguson, Briane Nasimok
Show Type: Theatre
Audience: Mature
Running Time: 50 minutes
Theatre Aquarius had eclectic offerings last night. The evening started with Izzy and the Naz. Storytellers Izzy Ferguson and Brian Nasimok take turns sharing their lived experiences of love and life.
The low-key performance weaves together tales of unrequited love, death defying flying lessons, flunking French, quirky jobs, memories of the neighbourhood MILF, and a men's beauty contest with nods to luminaries like Princess Di, Shannon Tweed, Howie Mandel and June Sampson.
All-in-all, an enjoyable 55-minute ride down memory lane.
(Sex)Cult: A Musical (S)Explosion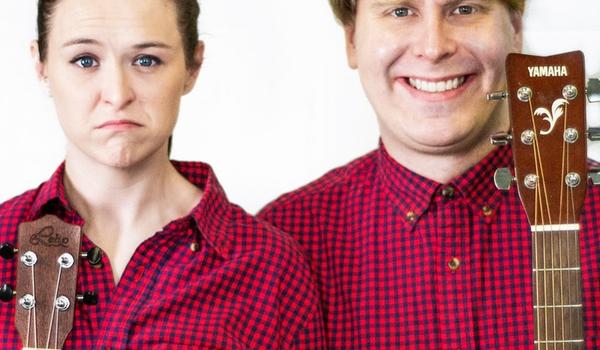 Created by: Becka Jay and Leete Stetson
Directed by: Ryan F. Hughes
Show Type: Theatre
Audience: Parental Guidance
Running Time: 50 minutes
Next up was (Sex)Cult: A Musical (S)Explosion featuring Becka Jay as Lexy and Leete Stetson as Brandon. Dressed in matching outfits featuring red plaid shirts and red sneakers, the pair take their audience on a raunchy, wild ride through their first cult service.
Original, uniquely raucous songs cleverly crafted using a range of familiar melodies including Pachelbel's Canon, Booggie Wooggie Bugle Boy, and a Taylor Swift tune take the audience on a journey of discovery as Lexy and Brandon explore the meaning of loving and being loved.
This musical packs a lot of information, imagery, unbridled chaos and non-stop energy into 50 short minutes. Great for a day when you just need a bawdy laugh.
Monster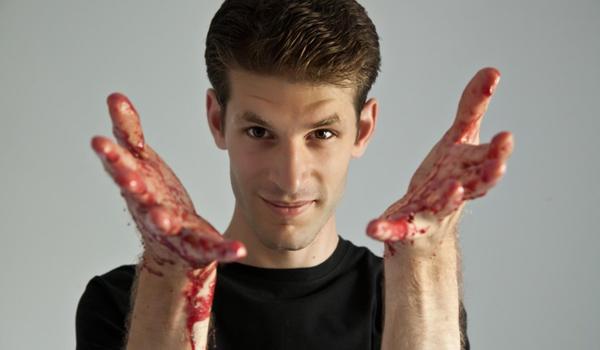 Director: Sean Aileen Mcclelland
Playwright: Daniel Macivor
General Manager: Chelsea Wilson
Cast: Colin Bruce Anthes
Show Type: Theatre
Audience: Mature
Running Time: 75 minutes
Last on the bill was Monster staring Colin Bruce Anthes. Billed as a darkly comedic Canadian classic, this one-man play is about art imitating life while life imitates art and the entire experience seems to be ever twisting and turning in on itself and the audience.
A brutal murder, a surreal film, a recurring nightmare, a song by Burt Baccharach and a long list of characters are convincingly brought together by Anthes in this awe-inspiring performance. You can't help but feel the pain emanating from each of the expertly executed characters Anthes portrays.
Be prepared to be mentally fatigued and perhaps a little emotionally drained as this tremendously energetic and demanding performance showcases the worst in men, the banal naivety of women and humankind's inability to interrupt intergenerational trauma. Another winner for Twitches and Itches Theatre that packs quite a few lifetimes into an outstanding 75-minute performance.
Something for Everyone at Fringe
With 50+ companies offering up musicals, dance, comedies, magic shows, dramas, and family entertainment in more than 400 performances, plus free outdoor programming in Gore Park - there truly is something for everyone!
If you are in Hamilton next weekend - even if you're not attending the festival - please make your way to Gore Park and learn how to save a life.
Over The Bridge, Fringe Festival, and Marchese Health Care have come together to create "Learn To Save Lives In Gore Park" to fight Hamilton's opioid crisis.
On Saturday, July 27 between 3:00 PM and 5:00 PM at Gore Park in downtown Hamilton, participants will get free lifesaving training and two Naloxone kits! It's easy and doesn't take more than a few minutes to learn so please make the effort.
Post a Comment
You must be logged in to comment.