The Cockwhisperer - A Love Story
By Arthur Bullock
Published July 26, 2018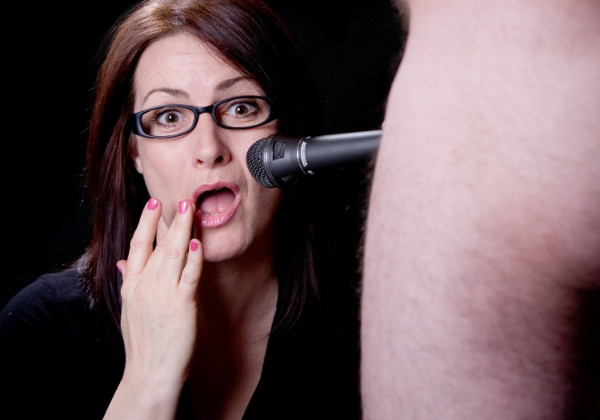 The Cockwhisperer - A Love Story
Playwright: Colette Kendall
Stage Manager: Keith Toms
Show Type: Comedy
Audience: Mature
Running Time: 70 minutes
Collette Kendall is many things: a mother, an actress, a storyteller, and an exceptionally competent manager. All of these roles define who she is, but in the 2018 Fringe she is first and foremost a Cockwhisperer. Collette has been putting on this show for years, and each time it proves to be tremendously funny. This year wasn't even my first time seeing it, but I still laughed as if everything was a surprise.
The Cockwhisperer is a story about Collette's life, but one can discern from the title which experiences she will be focusing on. Even as she recounts her nervous early experiences, the present-day Collette telling the story is absolutely confident.
She discusses the show's explicit subject matter with proud, shameless conviction, giving the audience a firm reminder that these things are a regular part of everyone's lives. Regardless of whether or not we admit that reality openly, she is eager to shed humorous light on the subject.
However, Collette is far more than just a woman with a dirty mind. She also shares her first experiences with love: teenage romance, young adult marriage, and the things that you get up to in each situation. Nestled between these key elements are anecdotes about her parents and her brother; it is not merely a story of sexual life experiences, but rather a story of the woman who experienced them.
Like many reviewers before me, I will now urge you to look past the blunt title and mature audience rating of The Cockwhisperer. Behind the veil of dirty humour lies a compelling tale of love, loss, and self-discovery, the likes of which few other actors or actresses are capable of. It's not hard to see why this show is superb, so don't be a stiff: go check it out!
Post a Comment
You must be logged in to comment.