Burying Clementine
By Alison Nicholson
Published July 26, 2018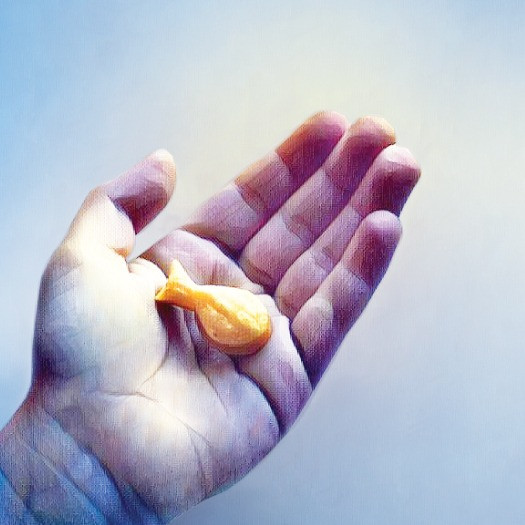 Burying Clementine
Playwright & Director: Allison Warwick
Cast: Kiran Matharu, Kédie McIntyre, Emily Bilbao
Show Type: Theatre
Audience: Parental Guidance
Running Time: 20 minutes
A reunion of sorts between two friends, Sasha and Jayne, this play opens with palpable tension. When the two casually talk over the mundanities of their lives, relationships and work, Jayne's body language is taut: there is something on her mind.
The conversation hearkens back to childhood, and a goldfish named Clementine, because of its colour, and as many family pets, it dies. Rather than flush the cherished creature, the girls including a friend Lena set off with little experience in a boat to give Clementine a burial to remember.
A tragedy ensues that will change the course of their lives forever. Not as easily forgotten as a fish, yet Clementine becomes code for: *let's never talk about this ever again*. The now-grown women try to make sense of their lives since this is a story that cannot be easily erased from memory.
Kiran Matharu, as Sasha, bursts onto the stage with great intention as a character driven by a world of finance and marriage that keeps her too busy to remember the details of that fated day. Kedie McIntyre, as Jayne, has invited Sasha to visit - perhaps with the intention of coaxing Sasha to step out of her persona and see what this has done to Jayne.
How do they move on from the stark images that have plagued them both? Their lives have been altered dramatically and both have learned to cope in very different ways.
Emily Bilbao-Sanchez as Lena adds such an exquisite charm in this dark story. The 11-year-old actor who sings so sweetly is the source of our empathy. Watching the events unfold, we are horrified at what these young adolescents are capable of. I am puzzled that the writer favours forgiveness over consequences for our actions.
Themes of loss, certainly: a pet, innocence, a future. The action is fairly taut and the acting well done. The director moves the characters and scenes deftly, but there are times when the action is cluttered. Perhaps pushing the scene into the audience resembling a thrust stage would have been a better use of the space.
The Evergreen is long and narrow. There are times when the audience feels buttressed up against the players. The play is a thrilling ride, but at times the pace is bogged down and the writing would benefit from a good dramaturge. Watch it for the ensemble - their chemistry is intense.
Post a Comment
You must be logged in to comment.