SCAREDY CAT
By Arthur Bullock
Published July 22, 2018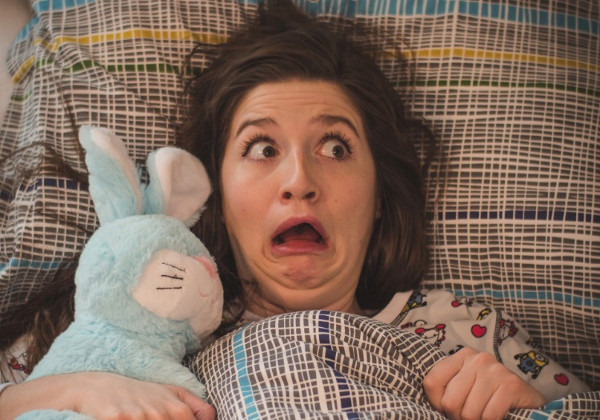 SCAREDY CAT
Cast: Carlyn Rhamey
Show Type: Comedy
Audience: Parental Guidance
Running Time: 60 minutes
Humanity has a strange relationship with fear. The feeling of being in danger is universal among nearly all forms of life, and it is the single biggest contributor to the continued survival of anyone who experiences it. However, because of our uniquely imaginative nature as a species, our fear can very easily spiral out of control.
In "SCAREDY CAT", Carlyn offers a summary of her long list of fears, retelling the events in her life that led her to realize she is "a scaredy cat".
Carlyn's storytelling style is fast-paced and highly animated, and the energy she brings onstage is uniquely excitable. She makes great use of hand gestures, body language and facial expressions while telling her stories, all with a strong sense of authenticity.
The show does not implement sound cues, the only lighting cues are to change the colour projected by the overhead lights. This allows Carlyn to set the tone of her story with mood lighting, and her engaging performance requires no other supplement.
SCAREDY CAT is very consistent throughout the hour. Most stories are prefaced with "I knew I was a scaredy cat when...", and all of them relate to one of Carlyn's many fears.
It explores why she is afraid of these things, how she has had to deal with them, and why other things that arguably ought to scare her do not. By the end of the performance, a plotline of sorts has been developed, and the payoff ties it all together in a very satisfying way.
Ironically for a show that discusses fear almost exclusively, Carlyn Rhamey is clearly not afraid to get up on stage. She performs with joyful, energetic confidence, and it would be difficult not to feel uplifted watching her talk. Audience members have nothing to fear from this wonderful show, and I would recommend it to anyone.
Post a Comment
You must be logged in to comment.