Stupefied II
By Arthur Bullock
Published July 21, 2018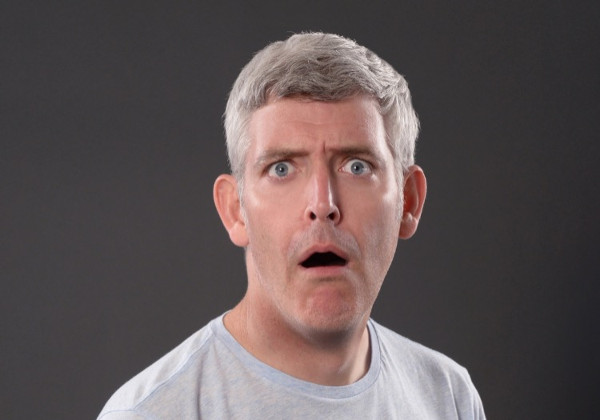 Stupefied II
Cast: Paul Hutcheson
Show Type: Comedy
Audience: Mature
Running Time: 55 minutes
Last year, Paul Hutcheson revealed to the Fringe that he is near-perpetually stupefied: everywhere he goes there is something to shock and astonish him. In Stupefied II, Hutcheson shares even more of his stupefying stories, putting them together into a show that is equal parts educational and entertaining.
Hutcheson as a performer is extremely entertaining to watch: he is cheerful, energetic, flamboyant, and brilliantly talented in the art of bringing humour to an uncomfortable situation. Even when it is clear that an experience was awkward and unpleasant, Hutcheson delivers it with such enthusiasm that the audience is never made to feel the same way.
The play's use of sound and lighting cues is subtle yet effective, but the play would hardly be diminished if they were absent. Hutcheson himself is at the very centre of why Stupefied II is so much fun. He depends on nothing but his own incredible storytelling abilities, and the polish added by the play's technical elements are little more than icing on the cake.
As the mature audience rating might suggest, the play contains explicit themes, but it would not be fair to say that the performance is truly inappropriate. Hutcheson's stories emphasize honesty, self-respect, gratitude, being or having a role model, and treating others with open-mindedness instead of judgement.
It reminds us that sensitive topics are not inherently dangerous, and that a lack of education is often more harmful than the content we intend to censor.
If there is a message that everyone should take away from Stupefied II, it is that you never stop learning new things. Youths, adults and seniors alike are always capable of educating each other, and it is far from impossible that a student might end up as a role model to the teacher. Whether or not you saw the first instalment of Hutcheson's show, you should definitely check out this one.
Post a Comment
You must be logged in to comment.