Fringe 2017 Review: Midnight Circle
By Ciaran Taylor-McGreal
Published July 26, 2017
Creator/Writer: Vicktoria Adam
Director: Luke Brown
Cast: Vicktoria Adam
Show Type: Comedy, Drama
Audience: General
Running Time: 20 minutes
Midnight Circle may have beaten Misfit as my favourite play at this year's Fringe. It had the perfect balance of props and acting, the props being used solely to reinforce the lead actress. Once again, as in Misfit and No Dick Pics Please, this play continues the theme of mental health.
Midnight Circle is the most theatrical of the five plays I saw, clearly inspired by films such as Hocus Pocus (one of the opening lines directly mentions the inspiration) and The Labrinth. The play tells the story of the curse of failed marriage and its victims.
Every woman in the main character's family has had at least one failed marriage (the main character's mother has had four). Now it's only three days before the main characters wedding and it is up to her to break the curse once and for all. To do this, she prepares a magical ritual including samples of the four elements, a Barbie representing the curse, and a collection of dolls representing spirits of the four elements.
Ultimately, the play is about hastiness and trust. How much do you need to know about your partner to ensure that future revelations wont kill the relationship? Unsurprisingly, the play reminded me of an episode of The Office (because everything reminds me of The Office). Jim and Pam realize that they have nothing new to tell each other. They both have run out of stories. Of course this isn't true, as Jim has a secret, something that almost tears their relationship apart.
It's an aspect of the play that resonated with me the most. The idea of sharing intimate details of one's life can be terrifying if you aren't confident on the relationship lasting, a wall that I have found myself up against in the past.
Of course, if there's one thing that can tear apart a relationship, it's a lack of communication - a point that Midnight Circle exemplified perfectly.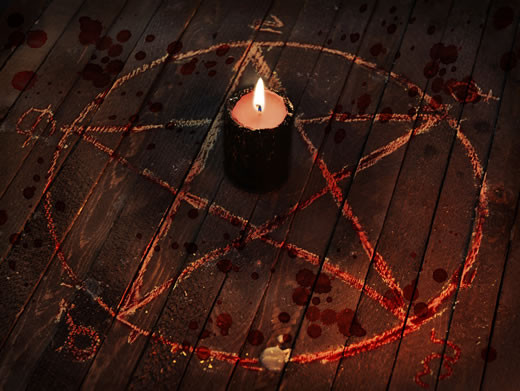 Midnight Circle
Post a Comment
You must be logged in to comment.