Fringe 2017 Review: Tales from the Hamilton 7, Two Sisters, Open the Lace Curtains
By Doreen Nicoll
Published July 24, 2017
The Fringe Festival is on in Hamilton! Eleven days packed with close to 400 musicals, dance performances, magic shows, dramas, and comedies. It's informal, inexpensive and bountiful, offering theatre goers the chance to see seasoned performers and emerging artists alike. And, because the venues are conveniently located and the price affordable you can see several performances in one evening and repeat that over the course of the Fringe.
The Staircase Café Theatre always has a great line-up and Saturday night was no exception. Beginning the evening with Tales from the Hamilton 7 was a fantastic choice. Dave Brennan, Lisa Pijuan-Noura, Hitoko Okada, and Tor Lukasik-Foss had the audience enthralled, on the verge of tears, shocked, laughing hysterically, and charmed.
Each practiced storyteller stood alone on a stark stage using only their voices, faces, and gestures to captivate the sold out audience.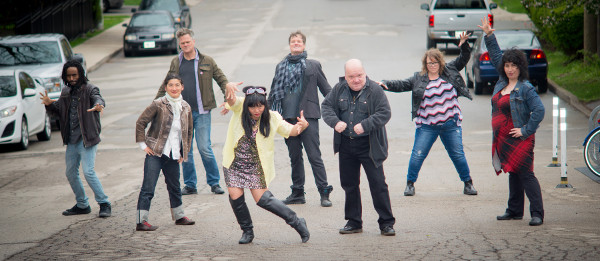 Tales from the Hamilton 7
Next up, Sarah Gervaise and Anna Morreale in Two Sisters. Anya and Sonia are middle-aged Russian sisters who appear to have little in common except their heritage.
Sonia arrives unannounced at Anya's lodgings to see if she is also the recipient of a mysterious coffin. The women then spend the evening sharing a bottle of vodka and stories from their past. Eventually, the dramedy reveals hidden secrets that could destroy their already fragile relationship or bring them closer together.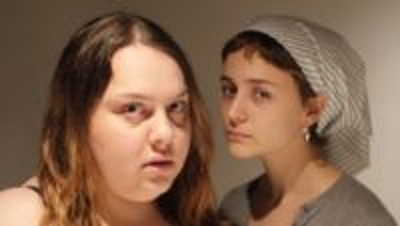 Two Sisters
As wonderful as the first performances were, the best was yet to come. Open the Lace Curtains, written and performed by Marianne Daly, is the story of Daly's life.
She's a member of the fourth generation of an Irish Catholic family that settled in Hamilton and never left. But she's so much more than that. This is the story of so many women in Daly's age cohort regardless of religious background. Sadly, it's also the narrative still being written for far too many women today.
Lace curtains are a universal sign to the outside world that an Irish Catholic family is not only prospering, but that everything is in order, as it should be, within the household. However, truth be told, those same closed curtains often hide dark secrets, pain, and suffering which Daly magnificently reveals.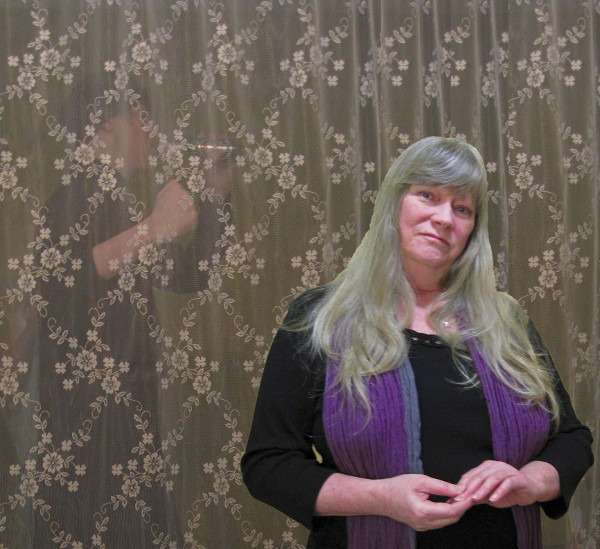 Open the Lace Curtains
Family history begins with Daly's own grandparents. Her parents' experiences growing up with abusive fathers informs the adults and parents they become. Daly's own experience as one of four surviving children in a turbulent household sets her up for her own stormy future.
Despite the fact that Daly's family sees little prospect for her beyond marriage and children, Daly manages to get seven and a half years of postsecondary education under her belt and lands a job as a teacher at her old high school in Hamilton.
Still, for Daly's mother that's not good enough and never will be. After all, every good Irish Catholic family expects their daughters and sisters to marry and have kids. As Daly's mother disapprovingly points out, with all of Daly's learning and that dark secret from her past, she's not going to have men beating down her door with marriage proposals.
The inherent message seems to be that, after all, a bad marriage is better than none - right? Eventually, Daly finds herself pressured into a marriage she knows in her heart and gut will not end well for her.
By assuming the roles of her mother and her own ex-husband, Daly convincingly depicts honest versions of their sides of these stories. At times you have to keep yourself from yelling at Daly not to listen to her mother! Thank goodness there were people in Daly's life who literally saved her from the man she married.
While every nuance of Daly's storytelling is not be perfected, it only enhances the sense you're having a cup of tea while your friend shares her deepest secrets with you, her trusted friend.
Daly deserves a standing ovation for her creativity, honesty, and for the outright bravery it takes to open those lace curtains during every show, exposing her family's intergenerational pain and suffering. This play of despair and tragedy evolves into the story of one woman's courage, survival and optimism. Daly shares powerful messages with women in the audience - there is hope for your future; you can have a life free of violence; and there are people willing to help you.
Thanks to Daly, I won't be able to pass by houses with closed lace curtains without wondering what's really going on inside?
Post a Comment
You must be logged in to comment.