Fringe 2015 Review: KNEEL! DIAMOND DOGS
By Shawn Selway
Published July 24, 2015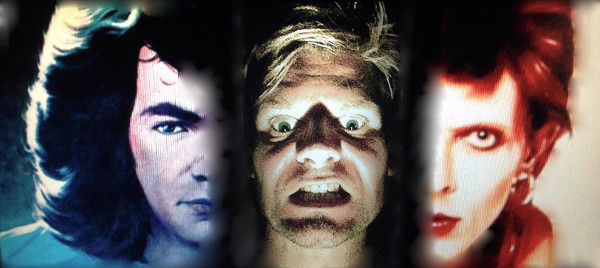 Playwright: Michael Posthumus
Director: Rosemary Doyle
Cast: Michael Posthumus
Show Type: Comedy, Drama
Audience: General
Running Time: 60 Minutes
This is a terrific show. A densely written script is performed at high energy throughout but with a great deal of nuance and detail.
Playwright Michael Posthumus is working with a text that could stand alone - not usually a recommendation in a theatre piece but in this case every witty turn of phrase is delivered.
From the hellhound entrance to the omni-gendered torch-song finale, this thing moves. Among many amusing twists is the late appearance of a remote musical ancestor common to both Neil Diamond and David Bowie. Can't imagine who this might be? See this play for the startling truth.
A very funny, very smart meditation on the joys and perils of that tormented teenage drive for autonomy - terribly prolonged and tortuous for this poor guy, but all the more entertaining for the rest of us, and all the better for him in the end.
Post a Comment
You must be logged in to comment.