Fringe 2015 Review: Always Unique, Totally Interesting, Sometimes Mysterious
By Arthur Bullock
Published July 20, 2015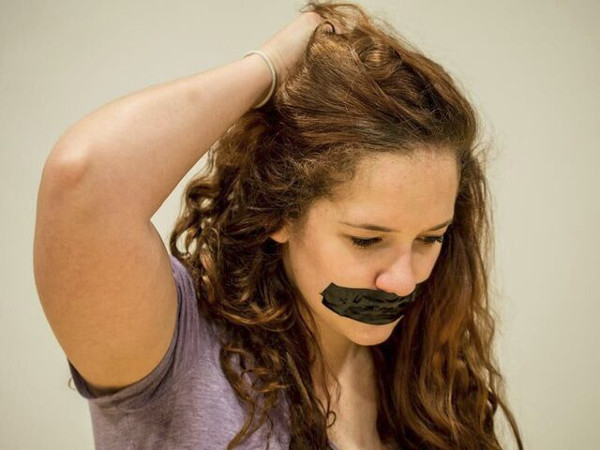 Playwright: Alyson Parovel
Director: Alyson Parovel
Cast: Alyson Parovel, Paula Wing
Show Type: Drama
Audience: General
Running Time: 20 Minutes
Always Unique, Totally Interesting, Sometimes Mysterious - these sound like phrases that describe a person (and they are), but they're also the full name of a fantastic 20-minute storefront play. They also spell out "Autism", which is exactly what the play is about.
More specifically, it's a show about understanding autism and the perspective of someone who has to live with it. Although multiple characters are referred to during the story, only two ever appear onstage: Alyson Parovel as a young autistic girl named Chloe, and Paula Wing as her "neurotypical" mother.
The play makes effective use of its minimal props and cast, conveying the necessary parts of the environment and leaving the rest up to the audience's imagination. There's very little to distract from the actresses' performance, which is convincing, emotionally provocative, and extremely effective overall.
Parovel demonstrates a comprehensive knowledge of autism - through both her own acting and the play's other elements, due to her her role as playwright and director.
It's very easy to understand Chloe's problems and sympathize with her, regardless of whether or not you have autism or know anyone that does.
There are one or two moments that come off as somewhat questionable if you're already familiar with autism, but they do little to detract from the quality of the play as a whole.
Always Unique, Totally Interesting, Sometimes Mysterious is a stunningly accurate story about autism, and can serve as an excellent learning tool for anyone who wants to know more about it. Regardless of your level of experience with the autistic spectrum, you're sure to enjoy this play.
Post a Comment
You must be logged in to comment.