Fringe 2015 Review: The Cockwhisperer ... A Love Story
By Daniel O.W. Smith
Published July 19, 2015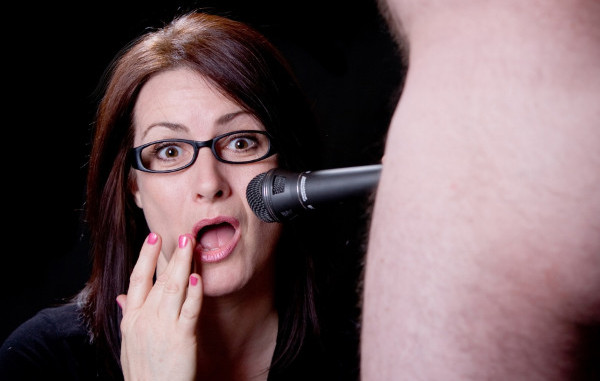 Playwright: Colette Kendall
Director: Colette Kendall
Cast: Colette Kendall
Show Type: Comedy Drama
Audience: Mature
Running Time: 60 minutes
It goes without saying that comedian Colette Kendall's The Cockwhisperer ... A Love Story is not suited for those not permitted or not willing to endure harsh language. For everyone else, it's a relatable (for men too) tale of romantic mishaps that also goes beyond sex and genitalia to explore genuine love and what that means.
The format is a bit like hanging out with the likeable Kendall, along with the limited, and very funny, use of props. Her seemingly casual delivery is absolutely on point, and she barely misses a beat, occasionally jabbing the audience with jokes that, in most other formats, would probably seem uncomfortable.
But this feels like a safe space, helped along by heavy doses of Kendall's self-deprecation. For the same reason, any cheap shots taken come off as lighthearted fun, as the performer makes herself the primary target.
Even people with only a passing interest in sex itself should find this an enjoyable performance. Anyone who's felt that they're losing a neverending battle with gender stereotypes and our society's screwy approach to sex will find something to like and relate to. So will fans of Louis C.K.
Regardless, it seems like The Cockwhisperer is drawing plenty of interest. It deserves it - go and catch the next show before tickets sell out.
Post a Comment
You must be logged in to comment.