Fringe 2015 Review: Sand Body
By Paige Louter
Published July 19, 2015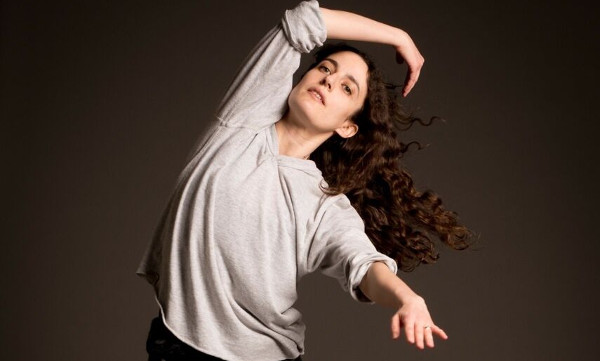 Choreographer: Meryem Alaoui
Collaborators/Performers: Meryem Alaoui, Christopher Willes
Show Type: Contemporary Dance
Audience: General
Running Time: 20 Minutes
Sand Body begins with an invitation to slow down and be present in the space. Performer Meryem Alaoui explains that you can sit or stand anywhere in the room, or walk around if you choose. A blue plastic tarp covers the floor, and white buckets containing sand dot the room. Alaoui speaks, and the audience is asked to close their eyes.
What follows, unfortunately, is a mostly shapeless movement piece that never becomes emotionally affecting. Alaoui is a gentle and inviting performer, and she moves with a steady agility that suggests she is capable of much more than she shows here. Perhaps "Sand Body" would make sense as a meditative exercise, or as an exhibit at an art gallery, but as a theatrical performance, it isn't enough.
If a piece that appears to have no story is to be successful, it needs to be engaging in other ways, especially if the audience is asked to give up their visual connection to the performer; a prerecording of Alauoi's voice periodically asks the audience to close their eyes again.
She hints at a soundscape to complement her movement; the crackle of her body on the plastic tarp or the hiss of the sand as she pours it out or moves it suggest that an immersive sensory experience might be a way to inject life into the show. A piece of music, for instance, would be a welcome addition.
A live performance is an opportunity for an artist to connect with and affect their audience in a shared physical and temporal reality. If Alaoui learns to really take advantage of this possibility for connection, she could create something beautiful.
Post a Comment
You must be logged in to comment.