Fringe 2015 Review: A Tension to Detail
By Arthur Bullock
Published July 18, 2015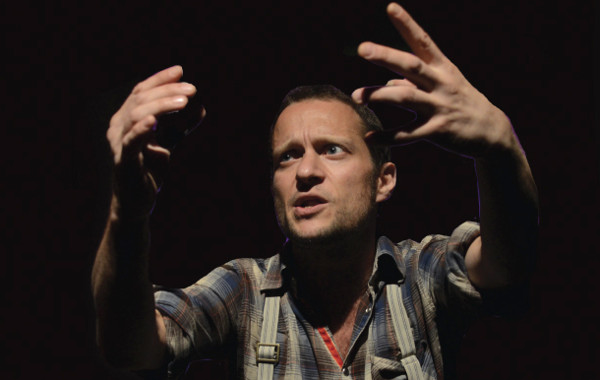 Playwright: Gerard Harris
Director: Gerard Harris
Cast: Gerard Harris
Type: Comedy Drama
Audience: Mature
Running Time: 60 Minutes
Storytelling is reflected on and analyzed through its own medium in this fast-paced and hilarious one-man performance. Gerard Harris stars as himself, and goes through a few chapters of the story that is his life.
Harris presents a candidly honest storytelling experience, using his unique rhythm and style of delivery get more information in and keep the audience interested the whole time. It never feels rushed, though; Harris is clearly very comfortable with storytelling this way. It takes some initial getting used to, but once you do, the experience is very smooth.
An important cautionary note is that the performance contains a significant amount of mature content (and, as Harris notes, "immature content"). Nothing is held back, and Harris even gives such a warning himself before he begins.
This content never ventures into politically incorrect territory, though, so it's largely a question of whether or not you're squeamish.
A Tension to Detail is a hilarious and unforgettable experience that stays good the whole way through. It effectively mixes humour and philosophy in order to explain, through Harris's own stories, why storytelling is such a phenomenon and how it is that we write our life's story.
Post a Comment
You must be logged in to comment.