Revenue Canada Building Exposed to the Elements
By Ryan McGreal
Published February 14, 2012
The old Revenue Canada building at 150 Main Street West, partially-demolished in August 2011, has sat ever since with a large part of the east-facing wall removed.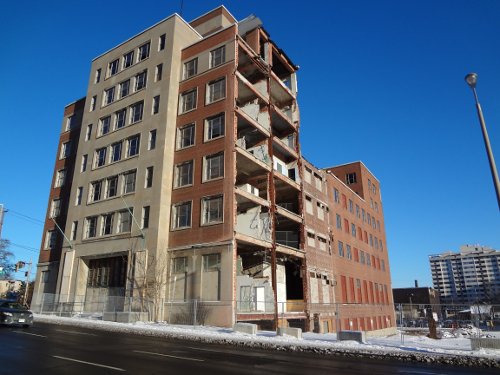 The remainder of the old Revenue Canada building at 150 Main Street West is exposed to the elements
How much longer is the building going to sit there with its interior exposed to the elements? Is this state of affairs in compliance with the City's Property Standards By-Law, which states that all property owners must maintain and repair their properties?
RTH contacted the city's Municipal Law Enforcement (MLE) office - mle@hamilton.ca - to seek clarification on the status of this building. We will post an update if and when the City responds.
Vrancor, the company that owns the building, is currently building a new Staybridge hotel kitty-corner from the Revenue Canada building, on the northwest corner of Caroline Street South and George Street.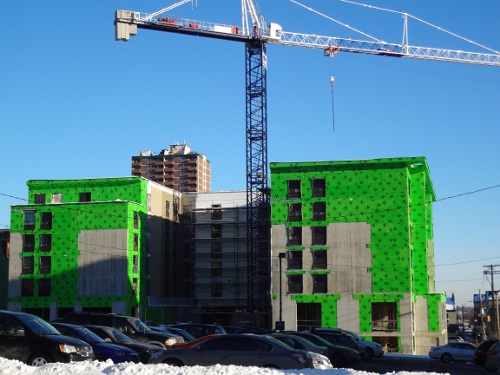 Staybridge hotel under construction at Caroline and George
The redevelopment of 150 Main West into a 600 unit condo is not expected to start until after the hotel is completed, but Vrancor proceeded to partially demolish the Revenue Canada building last summer.
Post a Comment
You must be logged in to comment.