Effective this afternoon, the Hamilton Spectator's website has started carrying curated links to topical articles posted on other community websites.
The first article is a link to Matt Jelly's video and essay, titled, To My Educators: Let's Add Without Subtracting.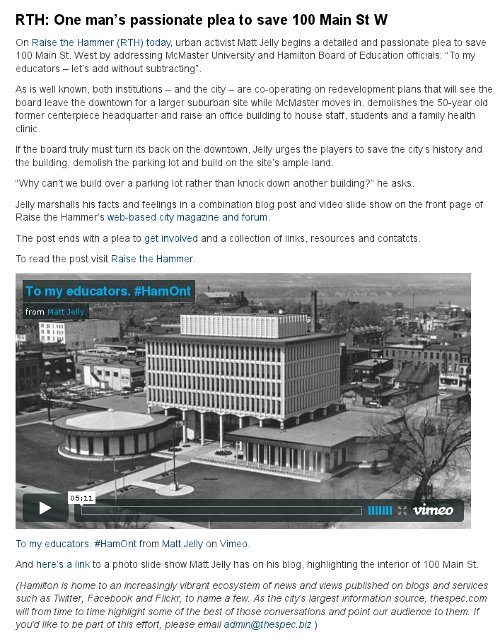 Screenshot of RTH article linked from thespec.com
At the bottom of the Spec article is an explanation:
Hamilton is home to an increasingly vibrant ecosystem of news and views published on blogs and services such as Twitter, Facebook and Flickr, to name a few. As the city's largest information source, thespec.com will from time to time highlight some of the best of those conversations and point our audience to them. If you'd like to be part of this effort, please email admin@thespec.biz.
RTH is excited to see the Spectator taking steps to reach out to other community sites and become part of the rich web of links that has grown up in Hamilton over the past several years.
Post a Comment
You must be logged in to comment.