Wilson Street Redevelopment Walkability Fail
By John Neary
Published October 06, 2010
I happened upon this mildly Kafkaesque sight as I was pushing my baby carriage south along Catharine Street towards Wilson Street yesterday: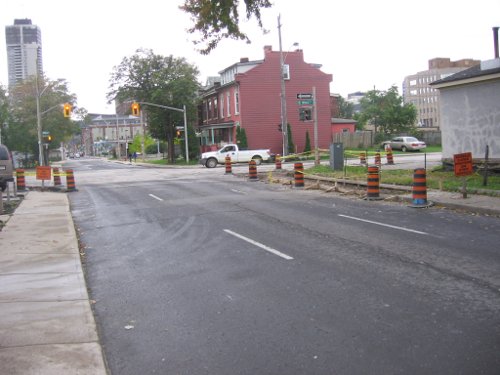 Catharine St. North
Here's the east sidewalk: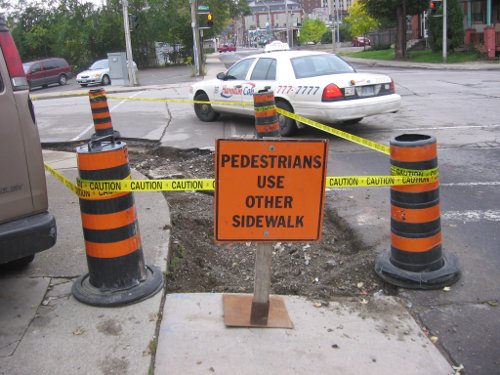 East sidewalk
Here's the west sidewalk: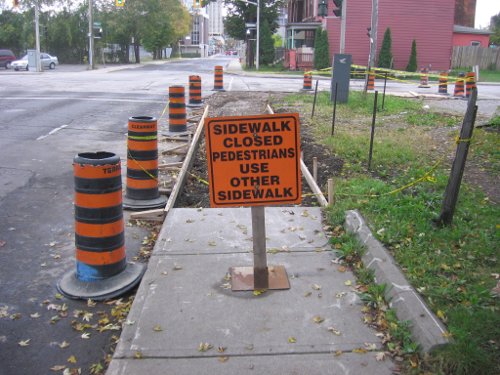 West sidewalk
Memo to Public Works: there's no third sidewalk.
---
If the process of rebuilding Wilson Street is any indication of the end result, I'm not optimistic about the two-way conversion. The north sidewalk is torn up on every block from John to Ferguson.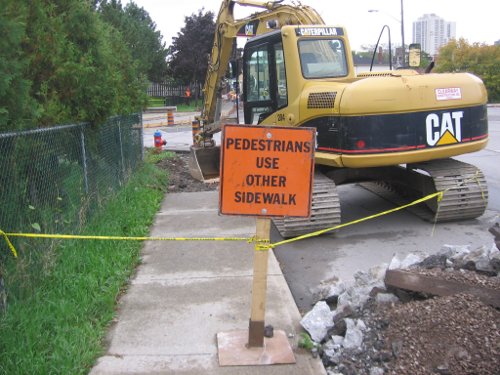 North sidewalk at Mary St.
No temporary pedestrian walkway has been marked on the roadway, so pedestrians are forced to travel on the south sidewalk. Pity that there's no signed crossing between Catharine and Ferguson to allow pedestrians to cross safely.
One would think that after spending millions of dollars on Beasley Park, Dr. Davey School, and the Beasley Community Centre, the city would want to make them accessible to neighbourhood residents.
Post a Comment
You must be logged in to comment.