A Hopeful Sign
By Ryan McGreal
Published April 30, 2009
The Art Gallery of Hamilton just announced that they will reinstall the gallery's iconic yet short-lived sign over King Street on Sunday, May 3, 2009.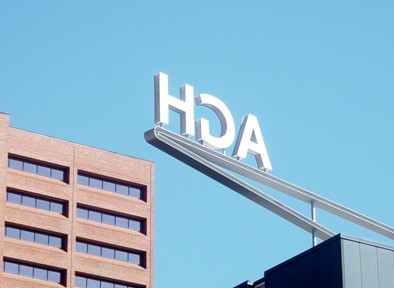 The AGH sign, seen from the corner of King and Bay before wind blew it down (RTH file photo)
The original sign lasted only eight months after the reopening of the gallery, which was renovated according to a design by Bruce Kuwabara. Then, on February 6, 2006, the sign blew down under high winds.
Weather permitting, the installation is scheduled to start at 7:00 AM and take six hours.
Post a Comment
You must be logged in to comment.