Hamilton's Left-Handed Bicycle Stairway
The new staircase from Mountain Avenue to Highland Gardens Park ('The Rez') only has a bicycle gutter on the left side.
By Kevin Love
Published July 05, 2017
Usually, bicycle stairways are installed with the platform for the bicycle wheel on both sides of the stairs. This allows people who are right-handed to push their bikes up the right side of the stairs. If someone is left-handed, they can push their bike up the left side of the stairs. When going down again, people simply switch sides. All very easy!

Bicycle stairs with right-handed user going up (Image Credit: Flickr)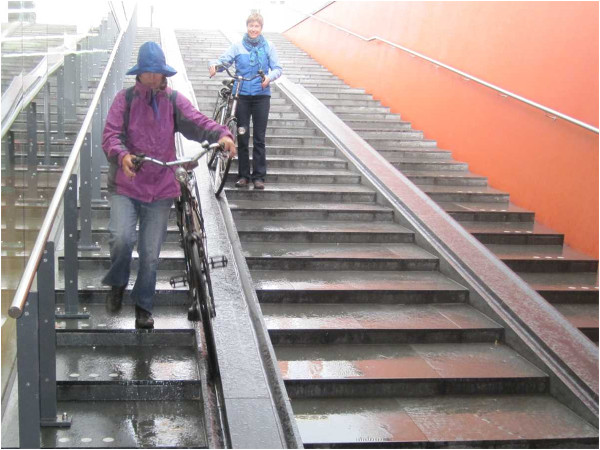 Bicycle stairs with right and left-handed users going down (Image Credit: Urbancommuter)
At the beginning of this year, the City of Hamilton decided to replace the crumbling and worn-out concrete stairway leading from the top of Mountain Avenue to Highland Gardens Park (locally known as 'The Rez').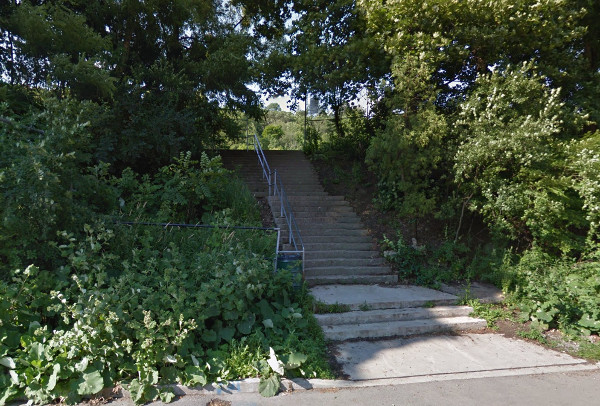 Previous worn-out concrete stairway (Image Credit: Google Street View)
On January 17, I was riding by the newly-installed stairway and did a massive double-take. A left-handed only bicycle stairway!
As we see in the photograph below, this particular set of stairs only has the gutter on one side of the centre railing. So while going up, it is necessary to hold and push the bicycle left-handed!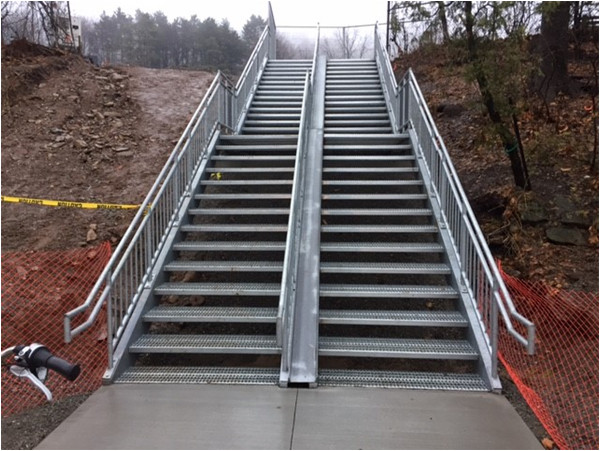 Stairway on January 17, 2017
As you can see, at the time I took the photograph there was still some construction fencing. So I gave the City the benefit of the doubt and considered that the stairs may not be finished, and the gutter on the other side might still be installed.
On July 1, the Dominion Day holiday weekend gave me time to check this out again. Now, the construction is over and the stairway is finished. And it is still left-handed only.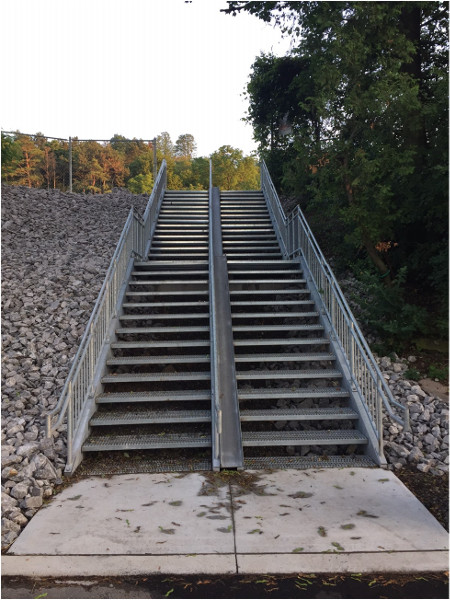 Finished stairs on July 1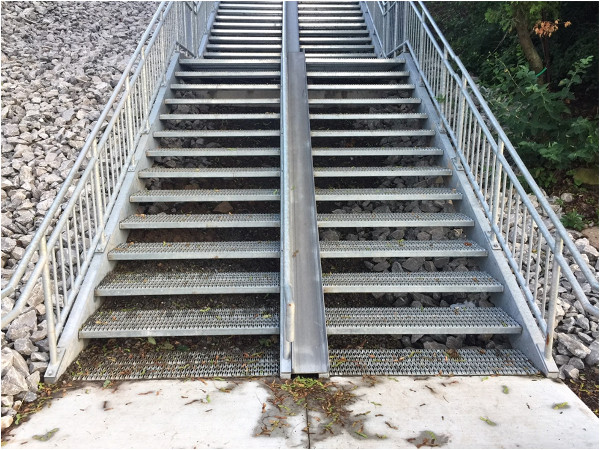 Close-up of finished stairs on July 1
So I thought to myself, let's give this stairway a try. How hard is it for a right-handed person like me to push his bike up left-handed? It turns out that it is rather awkward and inconvenient.
It is probably good for my moral development to experience what left-handed people go through all the time: stuff built backward for them. But infrastructure should be for everyone, whether right or left-handed.
Post a Comment
You must be logged in to comment.