The Great Canadian Birdathon in Hamilton
On May 14, we will be fundraising for Hamilton Naturalists' Club and Bird Studies Canada, while raising awareness about Hamilton's diverse bird species.
By Rob Porter
Published May 11, 2016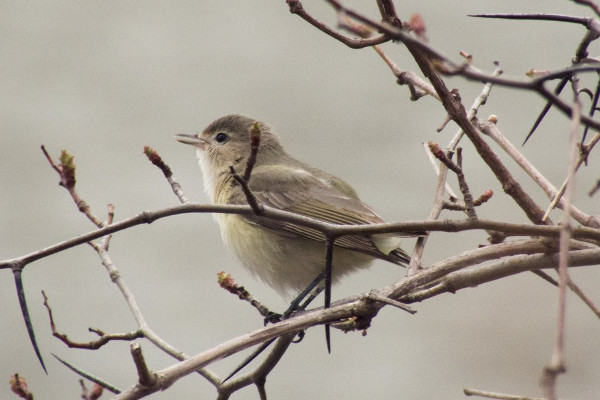 Warbling Vireo, Princess Point
Take a stroll through Princess Point Park this month and you'll see warblers fuelling up on bugs and pollen for their migration; or drive by the Southeast Shore of Hamilton Harbour and you'll see the tern and cormorant colonies bustling with activity on the man-made islands that have been set up to help conserve these species.
You may not know it, but Hamilton is a major hotspot of avian activity in Southern Ontario, especially in May. Dozens of bird species are migrating, and many others are busy breeding and nesting in the diverse ecosystems surrounding Hamilton.
This abundant activity is also reflected in organizations involved in bird species' conservation.
Birdwatching in May
May is the month of Bird Studies Canada's Great Canadian Birdathon, which this year celebrates its 40th anniversary.
Participants sign up from anywhere in Canada, and choose a day in May to go out and attempt to observe and document as many different species of birds as they can. Each participant takes pledges, and the funds are split between their local conservation organization of choice and Bird Studies Canada.
Additionally, May 14 is Global Big Day, an event hosted by Cornell University's famous Ornithology Lab. On this day, Cornell encourages participants to head outside and report how many birds they see, and where.
The goal on Global Big Day is twofold: one, for individuals to record and report their observations wherever they may be; and two, to see how many individual species of birds could be observed by all peoples around the world in a single day.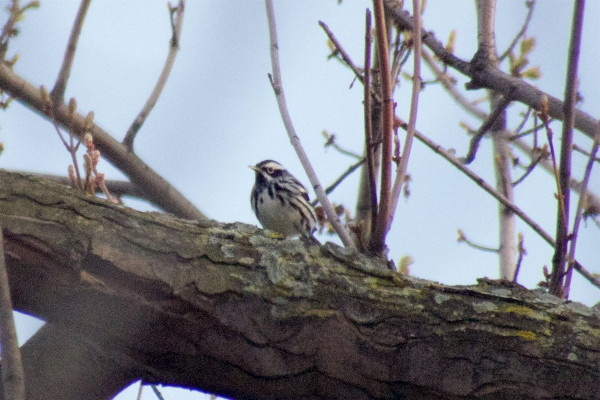 Black-and-White Warbler, Confederation Park
Upping the challenge
Every year, the Hamilton Naturalists' Club (HNC) selects a local birder to officially represent the club in the Birdathon, and this year I've been selected.
I've chosen May 14 not only because it's a statistically optimal day to observe a diversity of bird species, but also because it happens to be the Global Big Day.
Normally during the Birdathon, whomever is chosen takes out a small team with them for support, and reports back after the day is done with the results. Usually this is a list of species observed, noting where each was, whether it was observed visually or aurally (or both), and a final tally of total recognized species found.
Since I enjoy the challenge photography can bring to the mix, this year I'm aiming to not just find the birds, but to try to photograph as many as possible, and share them live via HNC's Twitter account, @HamiltonNature on May 14.
I am hopeful this will demonstrate the myriad of species that can be seen in Hamilton during the most abundant season for birds, all within 24 hours.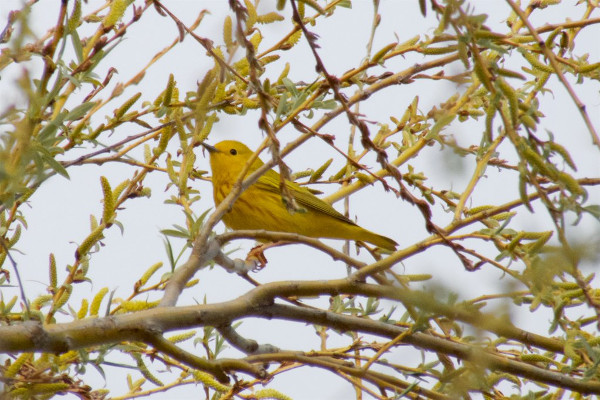 Yellow Warbler, Princess Point
How you can support us
You can support the Birdathon by donating to the cause - all donations are split between Bird Studies Canada and the Hamilton Naturalists' Club.
Also, you can follow us on Twitter @hamiltonnature and watch for the photos and audio clips posted as the day progresses.
Or, you can choose to participate in the birdathon yourself, by signing up on the Great Canadian Birdathon website.

Canada Goose goslings, Princess Point
Post a Comment
You must be logged in to comment.