Transportation Alternatives Key to Attracting Knowledge Workers
If we want our economic development to thrive, we need to change our attitudes fast and accept that the future of our workforce needs alternative methods of transportation.
By Meg Smith
Published March 01, 2016
At Factor[e], where I work, we're a cycling office. Even on a cold, snowy day, there is still a bike hanging on our wall of bike racks. This is not an uncommon site in many knowledge worker offices, especially within the design and tech industry. When I mention this to people not in the industry it tends to elicit an "oh you crazy creative people" response, but there's more to it than this.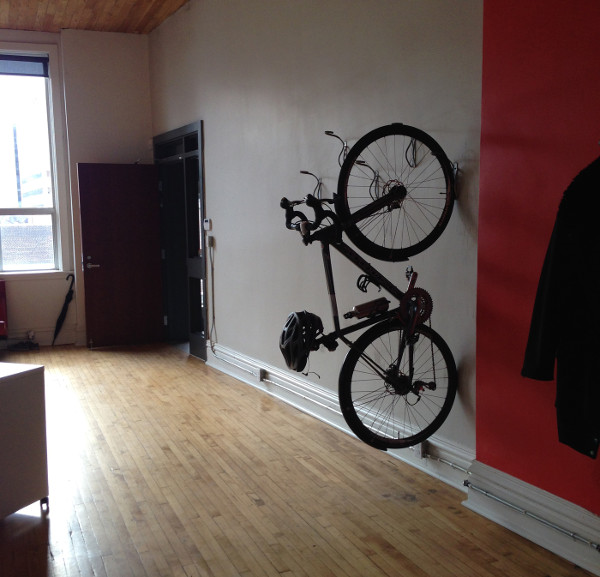 Some of us even cycling in the winter cold
In the Canadian job market stats from 2014, 36.8 percent are "Millennials" (Generation Y), born between 1980 and 1999. They're the best educated, technically savvy generation yet and unfortunately some of the poorest.
Many graduated into a stagnant or recovering economy after paying inflated tuition rates and are now saddled with massive student debts. With not enough income and massive debts, taking that big adult step of buying your first home is even further away with our soaring real estate market and the bidding wars that jack up prices.
Many Millennials are not able to live the lifestyles their parents lived at or before their age.
With all these factors in play, they are one of the first generations to not really care about car ownership. When you purchase a car, it depreciates in value as soon as you drive it off the lot (with the exception of vintage cars).
Though car payments, insurance and gas can be manageable payments to make, it's the repairs that cause people to dip into savings that may or may not be there to maintain something that doesn't grow in value.
For many Millennials, it makes more financial sense to live within the city where walking, cycling or using public transit are more financially sound options. As someone who commutes by bike or bus regularly for this very reason, a very big chunk of the visible demographic in the bike lanes and on the bus are Millennials commuting to their jobs.
Changing Workforce
If we examine future projections for the workforce, the U.S. Bureau of Statistics shows big growth in the Science, Technology, Engineering and Math (STEM) fields: 34.5 percent job growth in healthcare support, 25.9 percent in healthcare practitioners and technical occupation,s and 22 percent in computer and mathematical occupations, to name a few of the highest growing areas. Canada's statistics follow much the same STEM-heavy job growth pattern.
We will need to be ready to welcome STEM businesses who employ this ever-growing population of tech-savvy Millennials, some of their predecessors from Generation X and the next wave of graduates seeking jobs from Generation Z.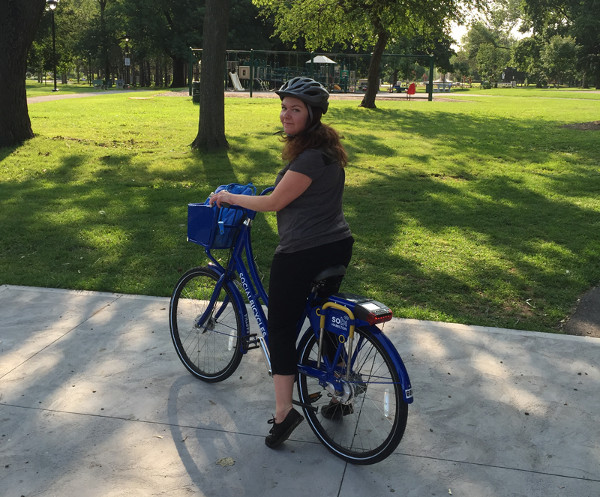 Hamilton Bike Share bike
Knowing that this growth is coming, it absolutely baffles us that Hamilton still continues to see economically viable, alternative sources of transit as "fringe". We have city councillors seeking to kill or prevent projects that would take away any lanes from cars to create space for bikes and public transit, despite great results for projects like Hamilton Bike Share (we sponsored the hub outside our office!) and the Cannon Street cycle track.
Detrimental Attitude
We absolutely cannot afford to have this detrimental attitude when we have the space to welcome this wave of STEM knowledge workers, comprised of those tech-savvy, car-less millennials. Toronto is already an expensive place to establish an office and they won't be able to accommodate everyone's needs; companies will be looking for affordable office space to set up shop in surrounding communities.
Kitchener-Waterloo, an already reputable tech-focused area, got the memo and has already implemented bus rapid transit (BRT) with light rail transit (LRT) on track to open in 2017.
In 2014, after receiving a city staff recommendation to iterate and improve our pilot BRT-lite project with available funding, City Council opted to kill it instead. Ward 6 Councillor Chad Collins remarked that killing the project would be "an early Christmas present" to the city. We are currently projected to begin construction on our LRT in 2019, two years after Kitchener/Waterloo is finished phase 1 of theirs.
If we want our economic development to thrive, we need to change our attitudes fast and accept that the future of our workforce needs alternative methods of transportation. We are not the only alternative to Toronto and other communities have already jumped ahead of us in this regard. Cities all across America are re-thinking their transit infrastructure to attract young, talented knowledge/creative employees - and it's working.
Will Hamilton open its arms to this change or cling to outdated thinking to protect the "drive-thru city" status quo at the detriment of our growth? I certainly hope we won't let this fantastic opportunity pass us by.
This article was first published on the factor[e] blog.
Post a Comment
You must be logged in to comment.