NuSteel and NuDeal Re-Engage Students
These programs teach youth practical, transferable skills, often resulting in economic opportunity, but they also serve as a school re-engagement program.
By Kelly Hilton
Published December 11, 2014
The landscape of education is changing and some say it can't change fast enough. Approximately one hundred years ago, schools were created as a result of and a reaction to the industrial revolution. It is at this point in history that government regulated, institutionalized learning became one of the unchallenged political, economic and social platforms of our modern-day infrastructure.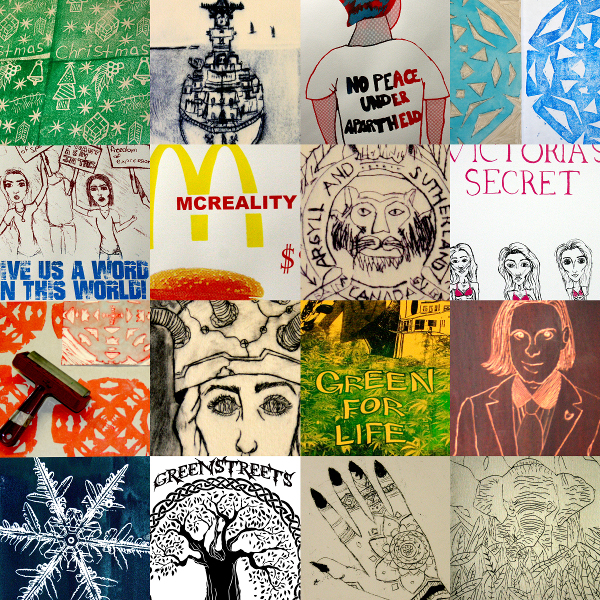 We are currently in the midst of a technological revolution that has made information, knowledge and communication accessible and dynamic, altering the way we live, learn and think.
According to alternative education specialst Beatrice Ekwa Ekoko, "We are now in an age of participation. We're all about being as open as ever to where ideas come from, recognizing that they emerge from collaboration, sharing, and sparking off one another."
New models for education are developing and cropping up everywhere such as: cross-pollination of science and art programs at universities such as Guelph and Simon Fraser university in Canada; 'Culture labs' in Europe, India, Africa and North America conducting multi-disciplined research; and 'Open Space Learning' or learning in public spaces - whether it be online or in our community.
One of the leaders in the development of progressive models for alternative education is Centre[3] Print and Media Art Centre in Hamilton. The Centre currently runs two programs for educationally disenfranchised youth from ages 15-24 years of age.
NuSteel and NuDeal are twelve-week courses in print and media technology respectively. Developed by artists and visionaries Ingrid Mayrhofer and Colina Maxwell with the goal," of helping youth navigate and shape their economic, social and cultural futures."
"NuSteel is a micro-enterprise screen-printing program," says art's education coordinator, Victoria Alstien.
"Students learn how to design, produce, market and sell screen-printed merchandise with Centre 3's renowned artist instructors. Participants acquire skills in business, creative arts, and community development supporting the process of finding jobs, exploring self-employment, and returning to school. It's a new deal for youth!"
The program is in partnership with the Hamilton District school Board and the students thus can earn credits or even a high school diploma.
NuSteel offers cutting edge technological media arts training from mentors in the field and, instructor Thea Faulds indicates, "The program is unique; all the students are here on their own volition and yet they never miss a day."
The instruction is in the form of guidance and technical help, students are often working collaboratively to solve problems and work through technical difficulties. The Media Arts students are definitely enthusiastic and have a desire to learn, they bring an upbeat attitude to Centre[3] as a whole.
The two sister programs, NuSteel and NuDeal, are featuring their works on Friday, December 12, in conjunction with the Art Crawl, from 7:00-10:00 PM at 173 James Street North. Exquisite hand-printed Christmas goods and a trailer of an in-house collaborative film will be featured. Don't miss the product of inspired learners!
Post a Comment
You must be logged in to comment.