London Calling
Downtown London, Ontario felt like a parallel universe version of Hamilton in which Main Street was two-way and McMaster had a proper downtown campus.
By Ryan McGreal
Published November 08, 2010
On Saturday, my wife attended a baby shower in London, Ontario, which gave me the opportunity to wander around for a couple of hours and try to get a sense of the city.
Obviously this is just a quick set of impressions rather than a comprehensive review, but I must admit to a profound sense of surreality as I drove and then walked my way around.
What I noticed above all was the full-spectrum similarity between London and Hamilton. Of course, like most cities London is ringed by an asteroid belt of interchangeable sprawl houses, big box plazas, strip malls and chain stores. That, sadly, goes without saying, and it was toward the downtown core that I sped myself through the generic suburban dreck.
Once I was in London proper, I felt transported into a parallel universe version of Hamilton in which Main Street was two-way and McMaster had a proper downtown campus.
Perhaps it's just the fact that Hamilton and Toronto are both Victorian cities in southern Ontario (King Street, check; York Street, check; Wellington Street, check...), but I was overhwelmed by the similarities.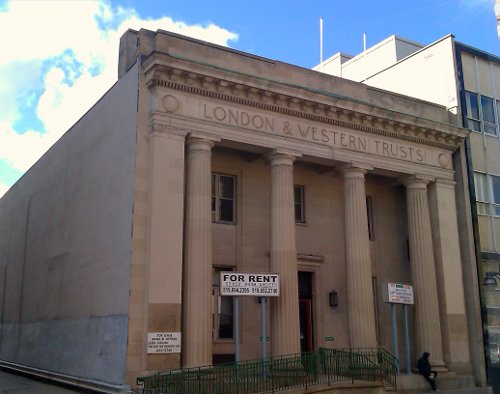 London's version of Landed Banking and Loan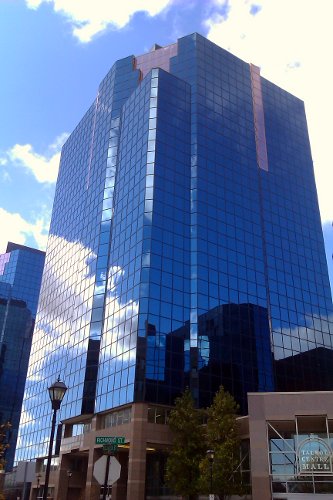 London's version of the CIBC towers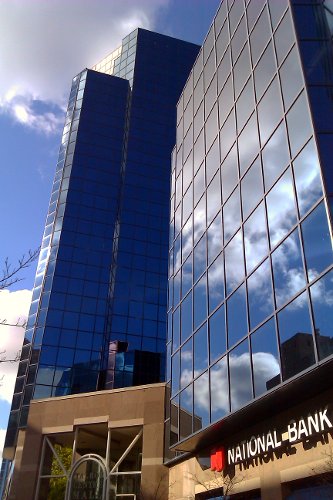 National Bank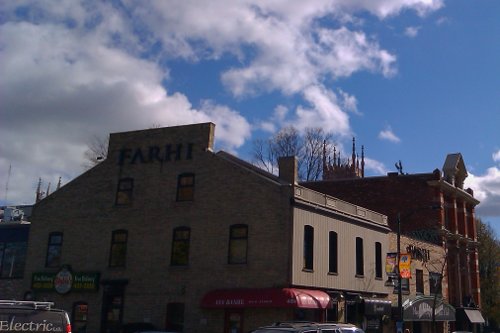 London's version of Effort Trust: Theirs is called FARHI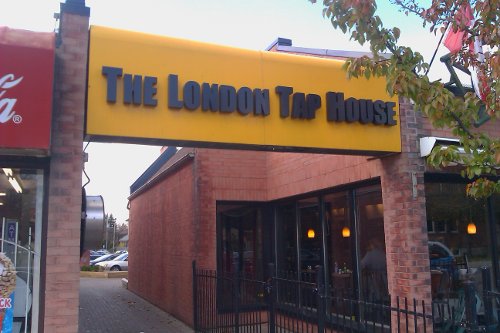 Hey, they even have a London Tap House!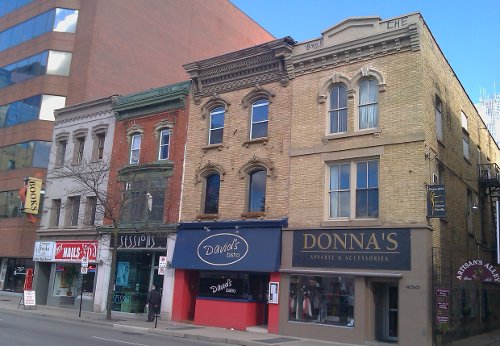 London Streetwall on Richmond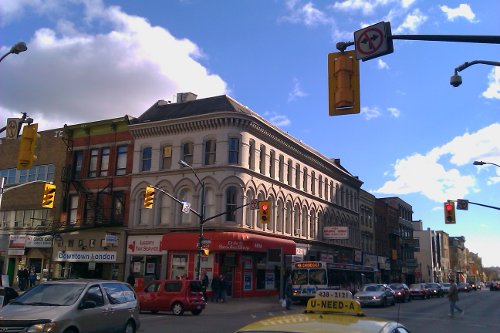 Richmond and Dundas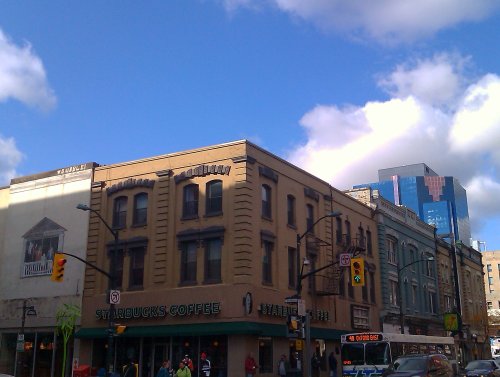 Downtown London must be doing okay. The preponderance of attractive young couples suggests that the proximity of UWO is good for the core.

A Tim Horton's without a drive-thru?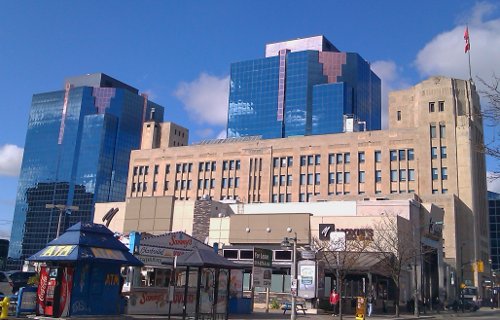 Outdoor shish-kabob hut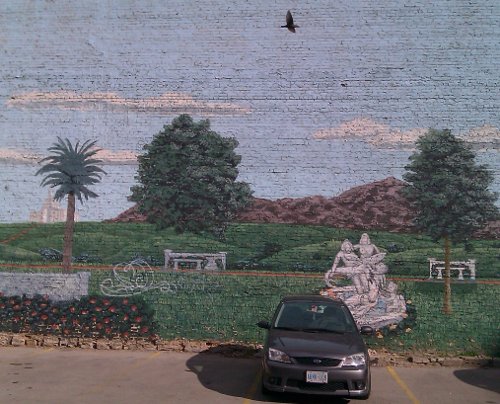 I found this mural in an alley that led to one of the many large and copious parking lots just behind the main streets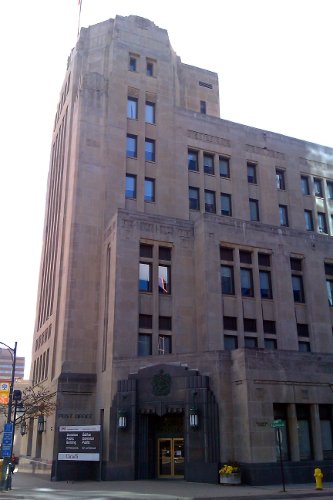 Federal building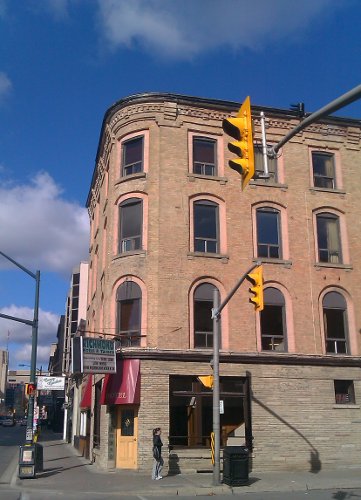 Richmond Hotel and Tavern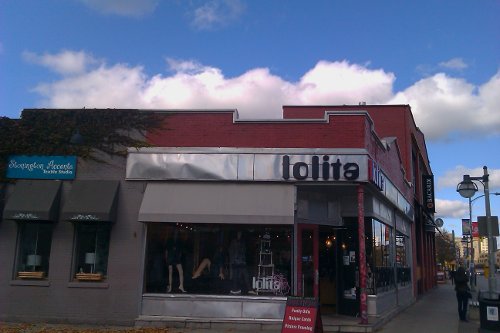 Not creepy at all.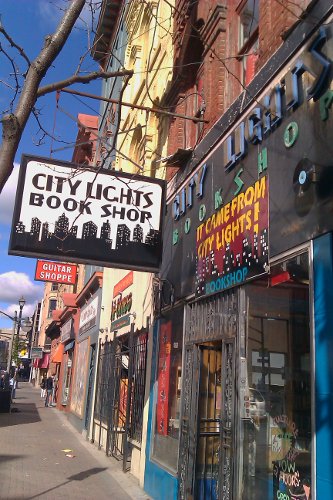 City Lights Book Shop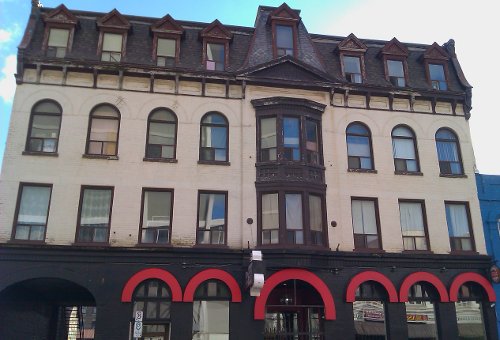 A little bit of Second Empire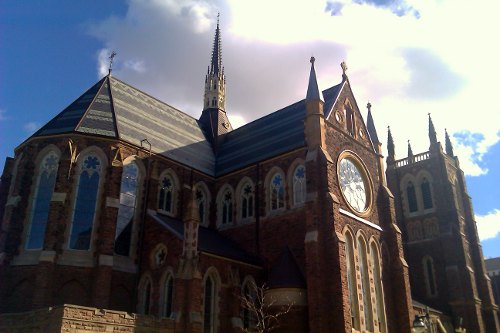 St. Peter's Cathedral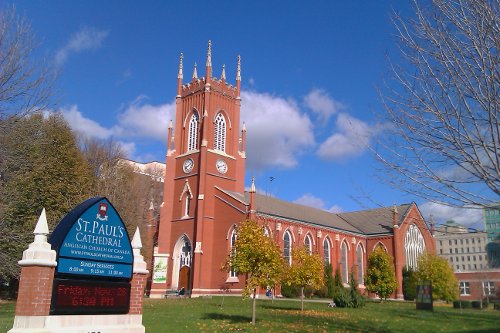 St. Paul's Cathedral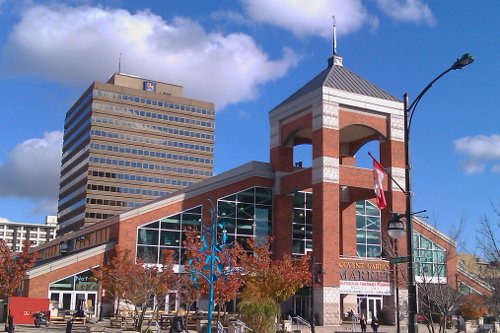 Covent Garden Market is charming from the outside and vibrant from the inside. Hamilton Farmers' Market really needs to up its game.

Robinson Hall on Talbot Street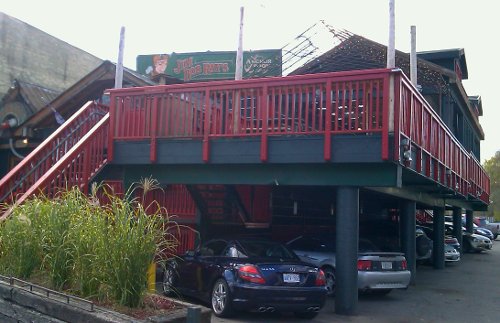 Jim Bob Ray's. Looks classy.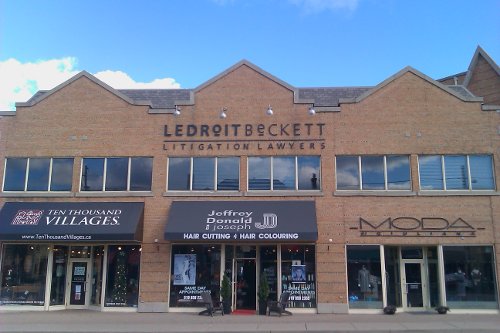 Locke on Richmond: Ten Thousand Villages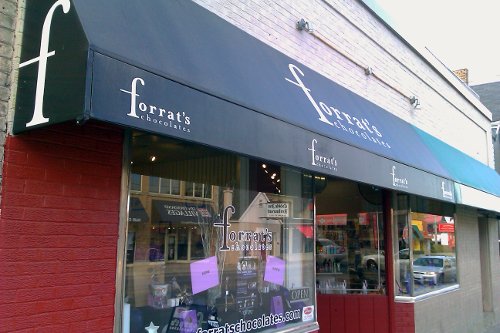 Locke on Richmond: Forrat's Chocolates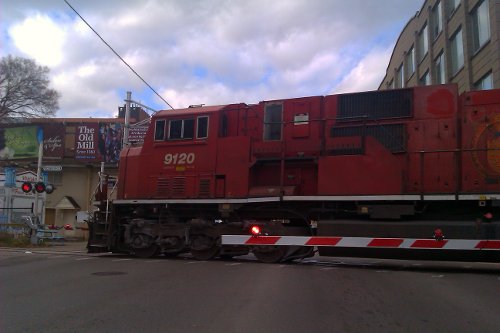 I was delighted to get stuck behind a freight train. Several minutes later, still watching cars trundle past, my delight was a bit muted.
Post a Comment
You must be logged in to comment.