Looking in a Mirror in Buffalo, NY
Hamilton, like Buffalo, should avoid being cynical because of past events and worrying about what other people think. Instead, we need to remain focused on our goals.
By Dave Serafini
Published September 10, 2010
A recent weekend trip to Buffalo cemented in my mind that this is truly one of the most beautiful cities in North America. I downloaded a walking tour map of the Elmwood Village and Delaware District from http://www.wrightnowinbuffalo.com and started on the journey.
It was even better than I expected. There are grand boulevards, parks, galleries, beautiful mansions, and commercial buildings that date back to the 1800s. The architecture was breathtaking and the shops and restaurants on the way were charming and inviting.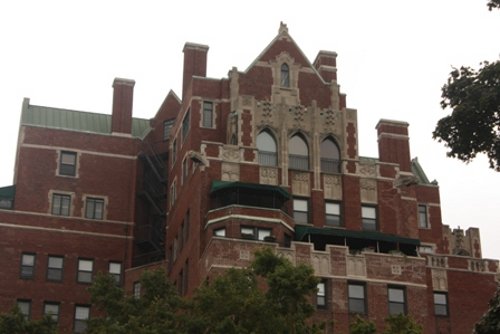 800 West Ferry, Buffalo, circa 1929
There were many reminders of Hamilton including old homes, tree lined streets, and mothballed buildings. With each camera click, I became more proud of this place.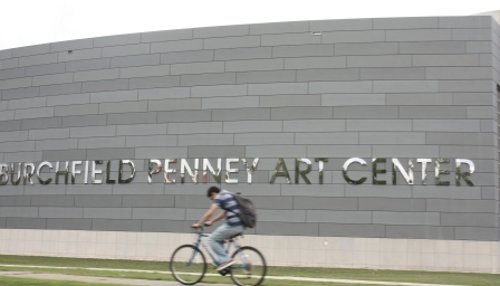 Burchfield Penney Art Center
I suppose I have always had an appreciation for downtown Buffalo. I look around with envy at grand old buildings when I go into the city core. I often try to steal a glimpse of these iconic structures as I drive on the expressway above the downtown just before it proceeds unceremoniously through the industrial sector.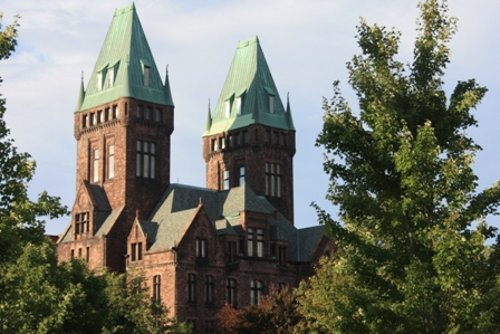 Richardson-Olmstead Complex (former Buffalo State Hospital)
As a Hamiltonian, these latter views never looked that different from Burlington Street, except for the fact that it seemed to be a little older and more abandoned. Having lived in Toronto, I have come to learn that most GTA inhabitants tend to equate this I-190 view of Buffalo with the view from the Burlington skyway and file them both under "armpit cities that I would never live in".
Nevertheless, I was not deterred and decided to spend a weekend in Buffalo, NY. It was fantastic. At the end of the weekend, I reflected on the city's beauty in Cafe Aroma on Elmwood Ave.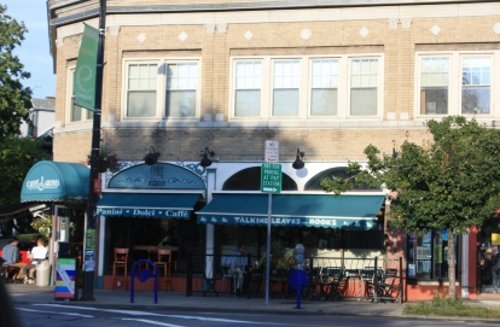 Cafe Aroma, Elmwood Village, Buffalo
I opened up the Buffalo Business First newspaper and an op-ed piece by Tim O'Shei caught my eye. It was titled "Why we're stuck in Middle School". Naturally, I read it looking for parallels between Buffalo and Hamilton.
I was not disappointed. Apparently, Buffalonians say things like, "We're not as big as New York and we're colder than North Carolina". Am I looking in a mirror? I've heard strikingly similar comments here: "We are not as big as Toronto, and we are not as shiny as Oakville or Mississauga."
The middle schoolers in O'Shei's article have a deep insecurity about what others think and often feel that they do not measure up well against their peers. Enter Councillor Brad Clark, among others, with statements like "People in Toronto are laughing at us."
The article talks about people who cannot accept new ideas because they are wounded by the scars of the past, and as a result, they maintain a gloomy outlook about the future. In Buffalo, people still talk about the closing of Bethlehem Steel despite the fact that it occurred 35 years ago. Here is an excerpt:
"This entire area will be devastated! We'll never recover. It'll be the worst thing to happen since the closing of Bethlehem Steel." I don't buy it. Yes, the loss of the Bills would be devastatingly disappointing, and yes, it would cause job loss among the people who work for the team ... But it wouldn't harm our thriving college and university community. It wouldn't slow research happening on the Buffalo Niagara Medical Campus... It wouldn't shut down large employers...
I agree that we too should avoid being cynical because of past events. Whether it is the loss of jobs at U.S. Steel, the failure to secure a deal with Maple Leaf Foods, or the possibility of losing the Tiger-Cats, Hamiltonians suffer from the same insecurities.
The final problem with people of Buffalo/Hamilton is that we fail to make our elected leaders accountable. Instead of getting involved or even voting, people make generalizations about Council's dysfunction as a way to rationalize the acceptance of a subpar status quo.
With our own sports crisis raging on, I have become fatigued, but not so much that I'm ready to settle for a stadium location that hurts the city. I was proud of Hamilton City Council for making the decision to build at the West Harbour, despite the inaccuracies being put forth by private interests.
I only hope that this recent decision to examine the MIP site was done in the interest of the city at large, rather than an insecure fear that we may not be good enough to get this deal done. Like Buffalo, we have a beautiful city with a storied past and a promising future.
We need to remain focused on our goals and worry less about what other people think. Thank you to Buffalo for reminding me what makes a city great.
Post a Comment
You must be logged in to comment.