Movie Palace Packs Them In
A restored 1920s theatre provides a delightful experience for moviegoers and plenty of warm nostalgia for us just old enough to remember old-fashioned movie houses.
By Trey Shaughnessy
Published May 31, 2005
Concession Street saw lots of streetlife on the weekend.
A rich movie fan helped The Movie Palace to view mainstream movies by purchasing a film-based projector. The owner/renovator of The Movie Palace had already invested in a digital projector, thought to be the replacement of Hollywood movie distribution. However, because of pirating, Hollywood is still distributing movies via old-fashioned film.
Madagascar opened on Saturday and throughout the weekend had 1:00, 3:00, 5:00, 7:00 and 9:00 show times. I was able to take my family on Sunday, and what a treat it was. It's a beautifully restored 1920s theatre complete with a tin ceiling, a huge screen, booth seating and the best washrooms I've seen anywhere. Lining up on the street was a fun, nostalgic moment - the line went fast - I was glad my sons had an opportunity to experience.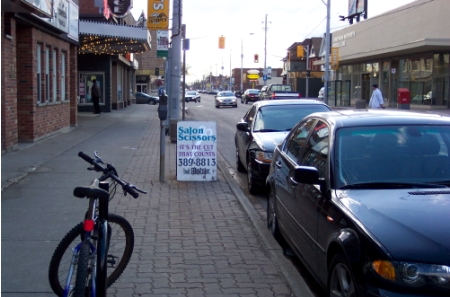 It was good to see lineups of people outside the renovated York Cinema on Concession Street – The Movie Palace.
Parking is easier then at the mall, with plenty on-street and a metered-parking lot on East 21st. Plus, Concession is serviced by the Upper Gage, Upper Sherman and Upper Wentworth bus routes.
I was able to get my family settled and they watched old-fashioned cartoons before the show (rather than advertising) in the spacious booth with a drop-down table while I walked across the street to bring in fresh coffees for my wife and me. Try doing that at Silver City.
Madagascar is playing throughout the month of June. Phone The Movie Palace at (905) 383-2641 or visit http://www.themoviepalace.com/ for more details.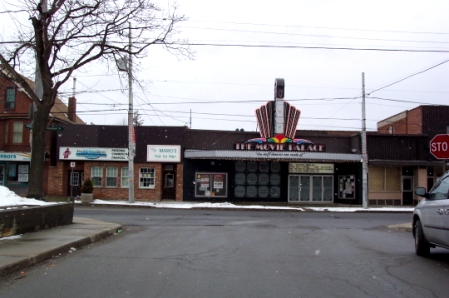 The Movie Palace
Post a Comment
You must be logged in to comment.